On Sacred Ground with these three wandering philosophers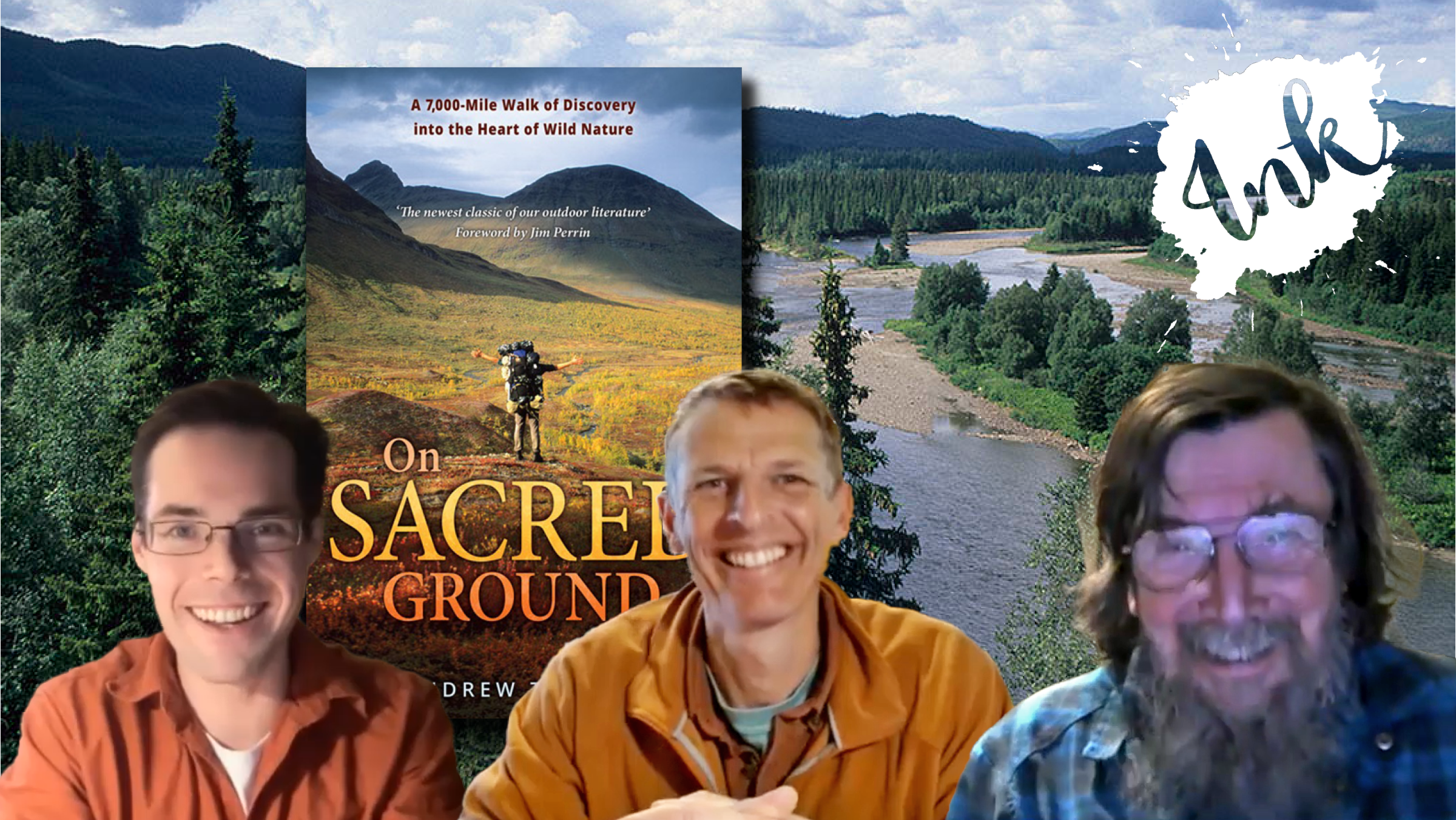 An incredibly rich conversation with three legendary wandering philosophers Chris Townsend, Alex Roddie and Andrew Terril author of our deep read for January & February 'On Sacred Ground'
We chewed the fat long into the night, and slightly over our allotted time, about:
the capacity of a reindeer's bladder and how to comprehend distance
how long it takes to lose yourself in the landscape (in a good way)
whether a single spare sock is a luxury item
how walking is really thinking
what journeys are really about
how Eric Newbym writing in 1958, was unable to express the emotions of a modern day travel writer, and
the importance of recognising the freedom and choice in our lives
A thoroughly heartwarming and inspiring evening that left us all wanting more time to chat and a longer stretch of our legs.
This is what we do every month: read, wander, reflect and reconnect. Join in, start a subscription today!