Steve Silk - The Great North Road - May 2022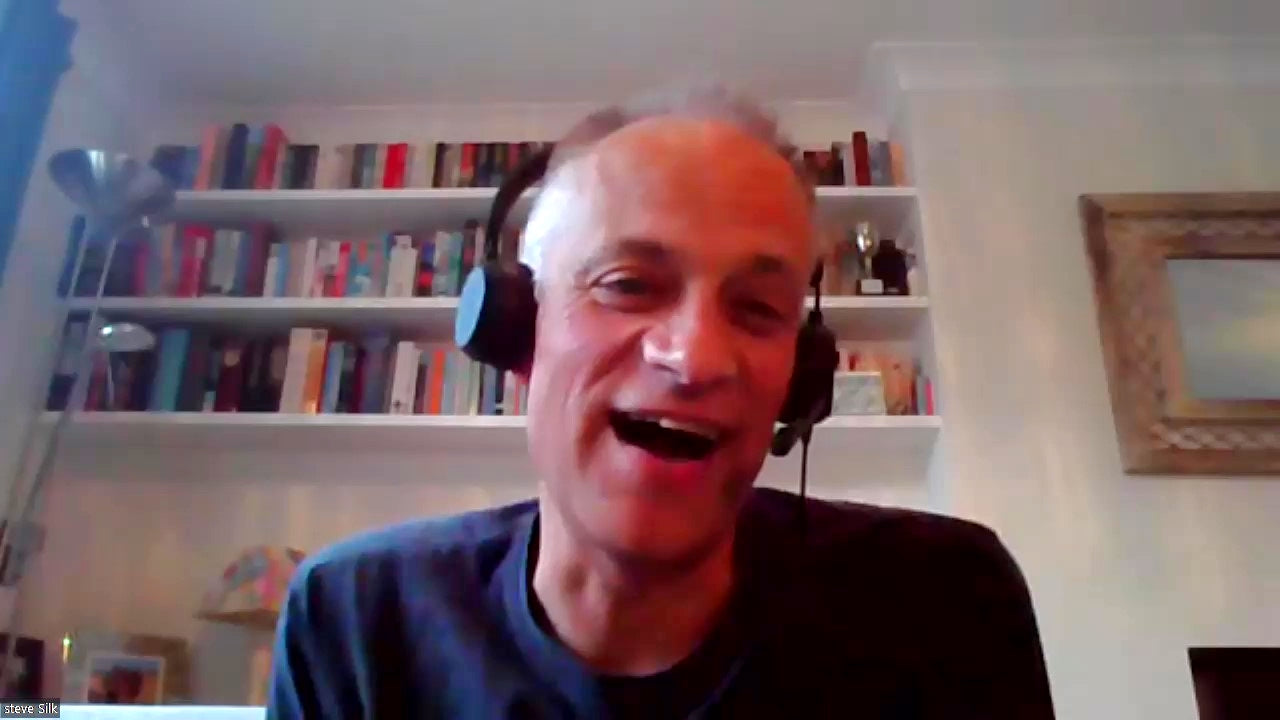 We caught up with Steve Silk, author of The Great North Road to discuss the book, the journey and what it reveals about our near remembered past.
Steve was a great guest, who surprised us by sharing how he came to cycling and writing late in his career as a TV news journalist.
This journalism background soon emerged as we discussed his research process. Steve revealed this to involve an incredible 18 months of background reading, complemented by his willingness to engage folk in conversation and draw out their stories.
Steve's love of the great writer Charles Harper was clear, as he pulled a good number of Harper's books off his immaculate shelves during the discussion. He augmented these historic guides with a good many modern day writers, as he revealed he aims his style somewhere between Simon Armitage and Stuart Maconie.
Like many of our writers, we discussed the things that didn't make the book, including how readily Steve's body adapted to daily life on the road, and his clear surprise that by the time he hit Edinburgh he could have gone on forever. Just like the mythical name of the road.
Our conversation proved a warm and friendly ode both to his historic highway and its namesake North. What a great way to spend a Thursday evening.
If you missed this one, find the book in our back issues, and do join us for our next live author conversation.