A new standard for extreme adventure authors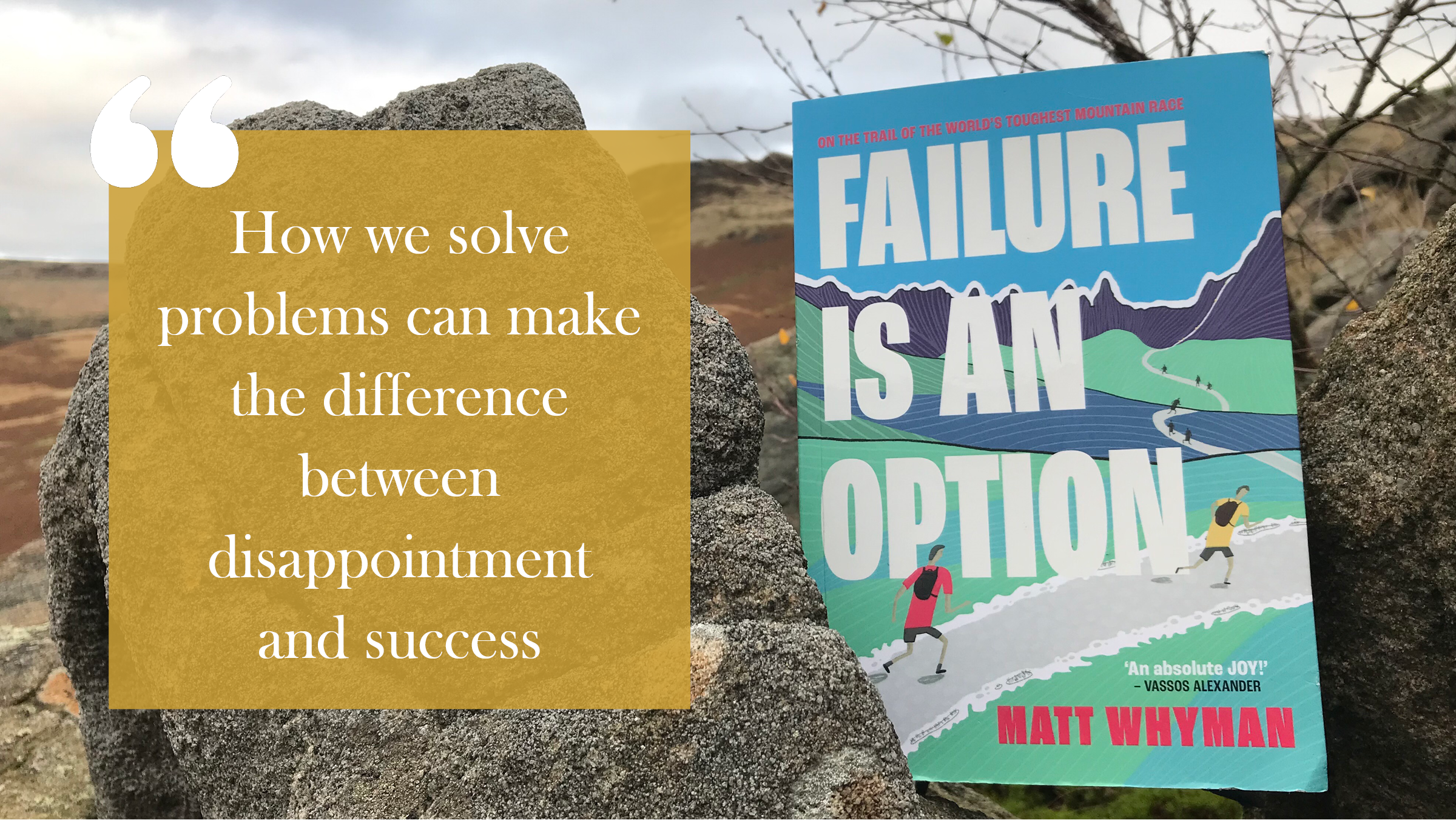 As a glance through our back catalogue shows, we have featured a diverse range of authors and experiences in our bid to provide new perspectives on the great outdoors.
And yet, there is one realm of publishing that we sometimes struggle to feature; extreme adventure.
The reason lies in our core value of using our time outdoors to develop closer connections with our selves and nature. And yet, so many extreme adventure books are testosterone-fuelled tales bulging with conquest and triumph, with little time for contemplation or connection.

So, this December it's a delight to feature the honest, open and reflective Failure is an Option about 'average' runner Matt Whyman's attempt to compete in one of the world's toughest ultra mountain marathons: the Dragons Back race across the spine of Snowdonia.
The values he demonstrates of pushing for improvement, planning ahead and being resilient in the face of setbacks are what many of us enjoy about adventuring.
Matt manages to share this ethos without resorting to macho posturing, and comes across as highly human, fallible, and even vulnerable; the book begins, for example, with him gripped on his first scramble along the infamous Crib Goch, a route he will have to retrace during the race.
So yes, this is a race with competition is at its core, and yet as Matt reveals, it is collaboration and companionship that gets him through.
Combining these aspects in such an engaging and light-hearted manner is thanks to his quick humour and considerable experience as a writer. Matt has penned many books for young adults and ghostwritten more books and biographies than he can talk about, not to mention sharing his personal story in previous memoirs. None of them were quite so ambitious as the challenge he embarks on in Failure is an Option, though.
A new standard for male adventure authors has been set. And that is a triumph worth celebrating.
Start any subscription during December to receive Failure is an Option as your first issue. Use the code FRISTINK to get your first month free (not applicable to Gift Subscriptions).
Join us live in conversation with Matt about his race and writing the book - Thursday 29th December, 8pm.