A return to source in search of connection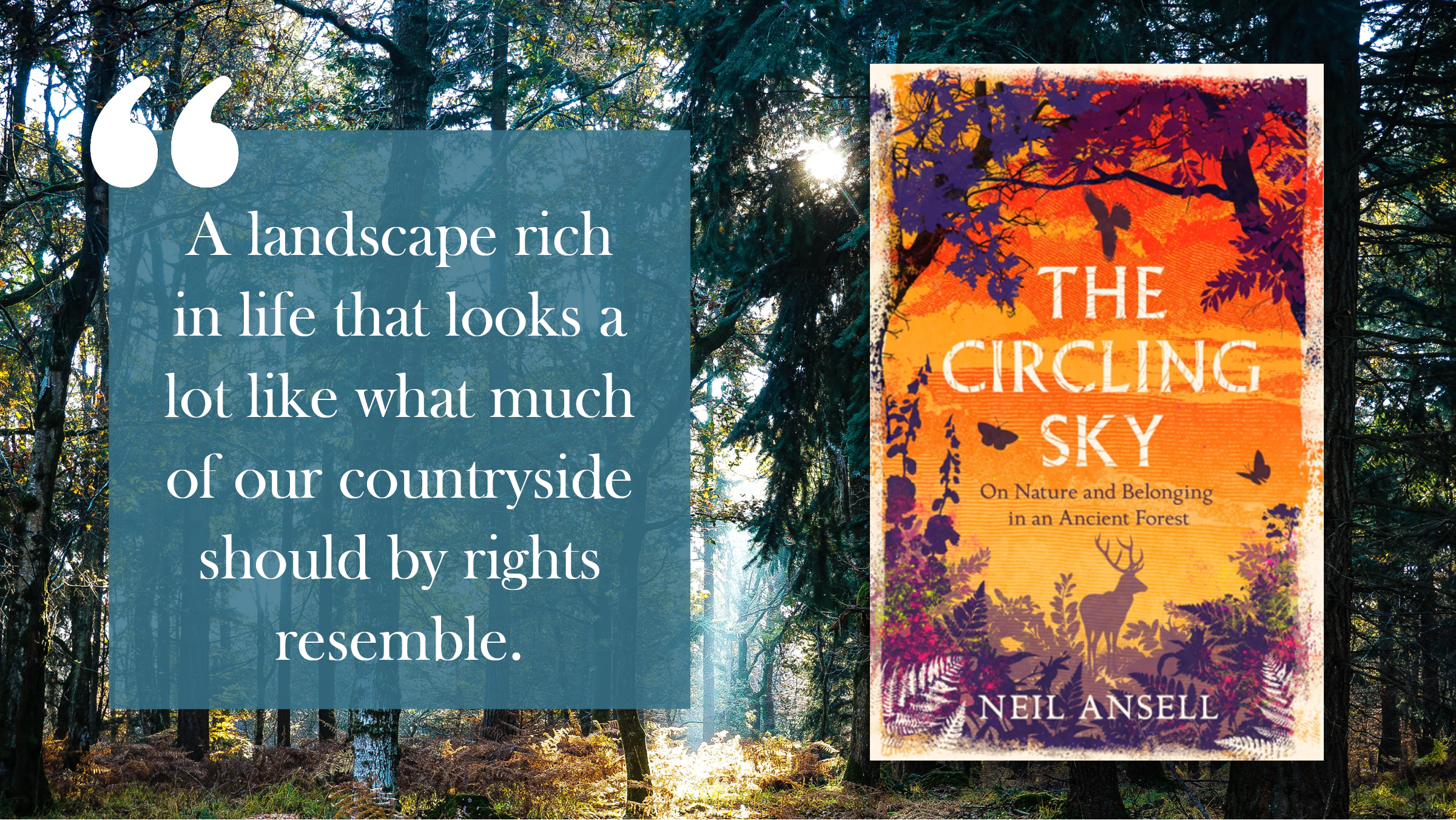 "There have been more winners of the Wainwright Prize* who live in castles than there are with dark skin tones" mused Neil Ansell, the author of January's book, The Circling Sky, in our conversation about his previous book The Last Wilderness in January 2020.
The origin of Neil's distinctive and radical approach to nature writing become apparent in this fascinating memoir of his search for belonging by returning to childhood haunts in the woods and heathland of the New Forest.
Turning the lens on the medium itself, Neil shares a heartfelt invocation of why memoirs mean so much, being outward-looking, over the introspection of an autobiography.
This, his latest book, is a return to source, a search for connection. It provides a subtle and complex reflection on self and nature that proves remarkably revealing thanks to its pared-down simplicity.
The Circling Sky revolves around simply revisiting a special place, The New Forest, throughout the year and seeing what happens. No great agenda. No key species to discover and no hullabaloo about the constraints of travelling solely by train and bus. Instead, we are invited into the world of someone with a deep and meaningful relationship with the natural world through tales of simple pleasures and moments of profound introspection.
Subscribe during January to start with this as your first book.
Join us live in converation with Neil at the end of the month.
*The Wainwright Prize, named after the late great Alfred Wainwright, is one of the most predigious awards for outdoor writers in the UK.