Discover Cymru's founder on community, creativity and responsibility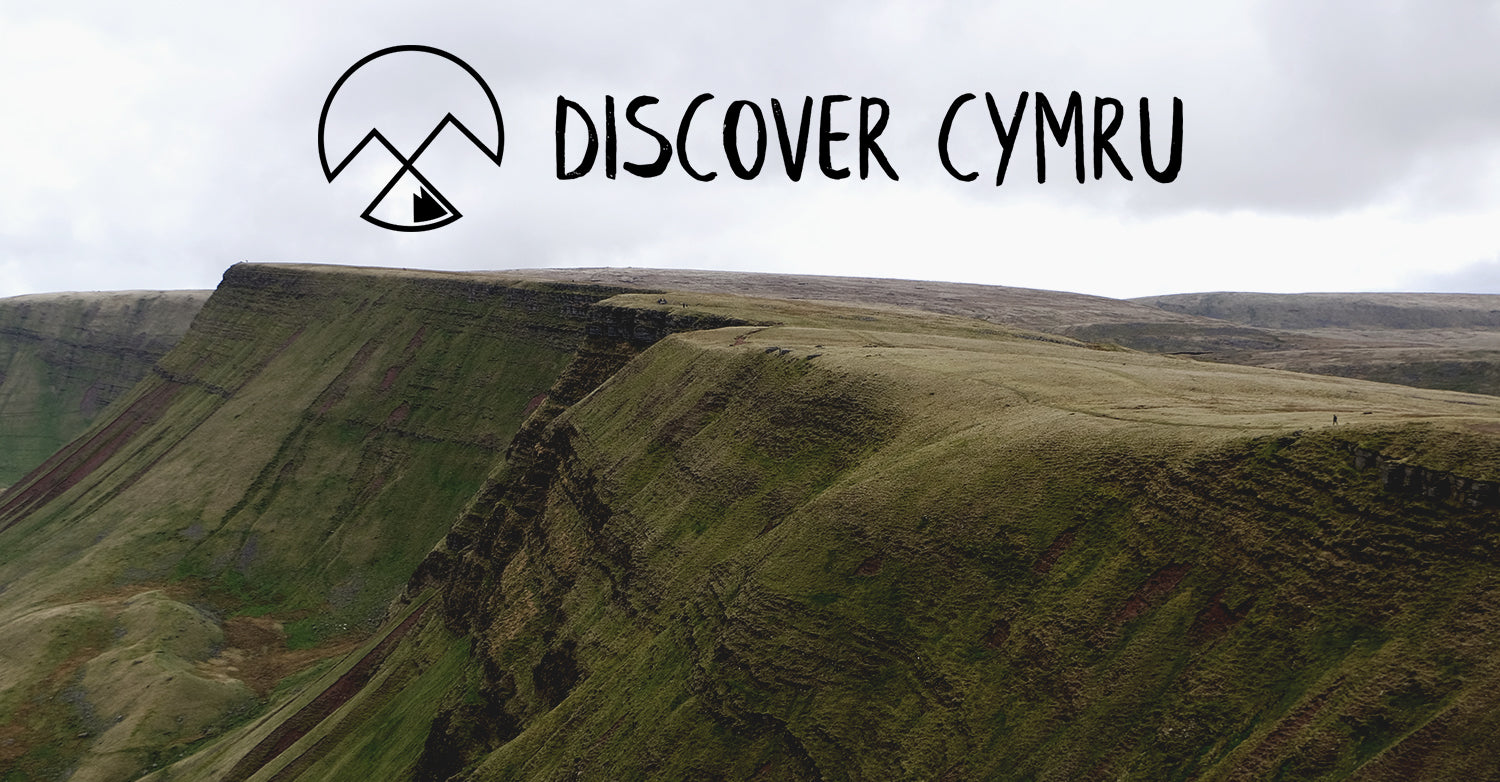 We spoke to Ed Maughan, the founder of the awesome instagram feed Discover Cymru, on creativity, community and using the power of social media responsibly. Oh, and Wales, also Wales.
Where does your obvious love of Wales come from?
My parents moved into a largely derelict farmhouse in the Cilleni valley on the northern edge of the Brecon Beacons National Park when I was a few months old. There was a tree growing out of the chimney, our nearest neighbours were a few miles away and we went to school a twelve mile drive through the hills. It was a very rural place to grow up, but it created an early love for those hills.
Over the next twenty years they rebuilt the property and opened a bunkhouse. While you don't always recognise how lucky you are to live in a place like that as a kid, the stream of tourists arriving blown away by the scenery does filter through after a while!
Have you always been into the outdoors?
Yes. As a child holidays usually meant adventures. We used to go up to small croft house near Lochinver in Scotland for our summer (and winter) holidays (the 16 hour drive from Wales was just the start). In the early days there was no running water or proper toilet — rain or shine we'd head out on walks exploring the coastlines.
In fact walking was a big part of growing up in Wales - I remember one Christmas we were due to be visiting friends in Ireland, but a flash snowstorm meant we had to walk three miles out from our house to get down to the main road, pick-up our car and dash to Pembrokeshire to catch the ferry. We dragged our bags in sledges behind us!
How do you go about getting submissions and how do you choose what to feature?
I started out inviting people to submit pictures to our hashtag #DiscoverCymru — incredibly there have been almost 90,000 submissions since we started a couple of years ago. People also tag us in their snaps and more and more they DM the shots they're really proud of.
Choosing what to feature is a constant challenge. I try to post new photographers where possible, and I'll always post a less known location over one of the classics. I have two objectives with selection; helping people discover new locations and helping great photographers get the recognition they deserve.
Landscape or portrait?
That's a tough one. I think Instagram lends itself better to portrait in the feed, but I love a good landscape shot.
Favourite shot of all time?
If we're just talking Wales Alex Davies' drone shot of Porth y Corgwl (above) in North Wales is up there. He was kind enough to send me a print and it's also in our calendar this year. In the last week Thomas Roberts has captured some incredible work of the Dragon's Breath in the Brecon Beacons.
Do you have any tips for great photo's?
Lots. Although compared to some of our contributors I'm really no expert. I'd highly recommend having read of some of the posts in our 'Meet the Photographer' series for some tips from the pros!
Take inspiration from the greats - there's nothing wrong with going out and trying to recreate a great shot you've seen elsewhere. It'll help you understand their creative process (and then you can create your own unique take).

Don't force the shot. Some of the better shots I've taken (and by the standards of the Discover Cymru community they're average!) have been the unexpected ones when I've all but given up on a location.

Just enjoy yourself. Chasing Instagram likes shouldn't be your objective when heading out on an adventure. If you're enjoying being outside and connecting with the landscape the photos will follow.
There must be some places you see a lot, we're guessing South Stack lighthouse and Tryfan, but where's the best spot you've uncovered thanks to your community?
One of my favourite locations is Fan Brychieniog in the Western end of the Brecon Beacons. It's also known as the Black Mountain (or Mynydd Du) and you can see why when you see pictures. It's just as dramatic as the well trodden Pen-y-Fan but much less popular. Some of the photography we've featured from that mountain is incredible.
There are the dramatic rock formations at Nash Point on the Glamorgan coast. I don't think people often associate that part of the world with natural beauty due to the industry along the South Wales coast, but it's an area that's hugely underrated.
Instagram is really powerful, so of course it comes with great responsibility, how do you use your community for good?
I hope that the work I do promoting Welsh photographers is giving them the leg up that they deserve. I often get people DM'ing me asking 'How much for a feature?' - and I'm pleased to tell them that I've never charged anyone for a feature.
Recently I've been approached a few times by organisations looking for photographers for events and features. There's an exhibition in Theatr Bycheiniog at the moment about the Brecon Beacons and I was pleased to help the organisers source some new photographers from our community to show their work. 
Promoting Wales and getting outdoors is also important to me - I love it when people message me telling me they've found somewhere new thanks to a picture they saw on the feed. It happens pretty often!
How has the community changed since you started out?
Well it's grown quite a bit! And it has been great watching the photographers who were posting about in the early days grow with us. Alyn Wallace is a great example - his astrophotography is some of the best about and he's now vlogging, running workshops and speaking at events about his work! That's awesome to see.  
I've tried not to let having a big community change how I communicate, but I do feel more pressure these days. I think Instagram itself has changed a fair bit as well, it's much popular which has positives and negatives.
What is the best bit about publishing to tens of thousands of people at a time?
Honestly it's seeing the excitement amongst lesser known photographers when they get featured. You get pretty instant feedback with Instagram.
And the worst?
There's a bit more pressure now to make sure I'm picking great photos. Although I've never once had a comment of someone saying they don't like a shot, so I guess I'm doing something right.
What other Insta communities/ feeds do you admire?
Some of my personal favourites feeds are:
 Any advice for folk curating an Insta community?
 Don't be distracted by what other people are posting. I've always posted the pictures that I love. It's your taste and style that makes your feed unique and worth following.

Equally, don't be distracted by the numbers. Use them as a benchmark, but having a hundred people who love what you're posting is much more valuable than having a thousand who don't give a shit.

Stick with it. It takes time.

Engage with your community outside of your channel. Don't expect them to come to you.
Is Discover Cymru just on Instagram?
Nope! We're on Twitter and Facebook too.
We also have our website where we're building a bit of a hub and blog to promote Welsh photographers and adventurers.
We've just launched our second Welsh Landscapes calendar for 2018, which features twelve stunning images contributed by our Instagram community. We had hundreds of submissions for the calendar and getting it down to twelve was a real struggle. I'm really pleased with what we ended up with - and the breadth of photographers we have in there.
Picture: Laura Gibson
What's next?
We'll to continue to tell great stories on the website and through our Instagram. And we'll see where that takes us!
I'm also starting to stock prints from some of the Welsh photographers we work to give them a platform to reach a broader audience.
And beyond that I have an endless list of places I've found through our community that I have to visit next year. I can't wait.