The story of Life Lessons from the Amazon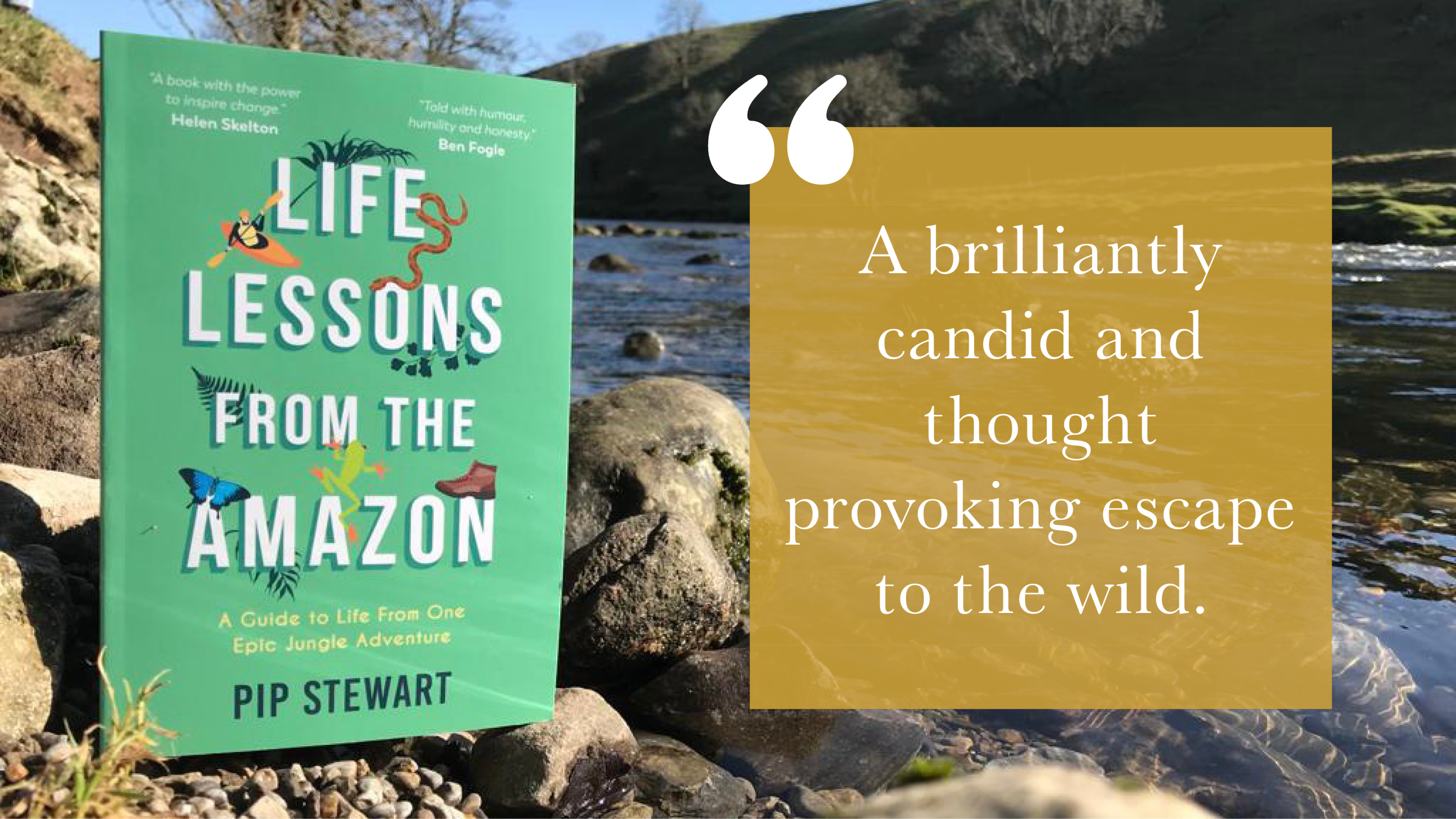 Prompted by March's Ink, Life Lessons from the Amazon by Pip Stewart, our founder and curator reflects on our ongoing interest in seeking out the source of rivers.
__
What strange magnetism draws so many explorers to the tiniest trickle at the start of a river? My guess is an innate fascination with the working of the world. Watersheds are strange transition points. Elements we often take for granted, height, topography and geology, reveal their unseen conspiracy as gravity pulls raindrops down to different distant seas.
I distinctly remember my delight one childhood holiday in the North York Moors, on discovering that the River Derwent rises on moorland overlooking the North Sea, then proceeds inland for the entire length of its 57 miles. It is only having blended with the River Ouse at York that our moorland outflow resumes its proper course, making straight for the sea.
It was a rather more epic expedition that saw author Pip Stewart join team-mates Laura Bingham and Ness Knight on a world-first exploration searching for the source of the Essequibo River. Once discovered, they then completed the epic journey down the river's entire course to the Atlantic Ocean.
Clearly, there is something special in the very fact of an all-female world first, but Pip's book reveals more than just this incredible endeavour and the inconvenience of returning home with a flesh-eating parasite. Her reflective retelling reveals the specific counsel she took from the journey; lessons we can all learn without wading through waist-deep water for days.
For this month's remote reading, which includes Pip's own thoughts on why reaching the river's birthplace was important, I took myself off to the source of my local River Aire - the rather less hard to reach Malham Tarn.

Start your subscription anytime during March to begin with a copy of Life Lessons from the Amazon.