The story of The Farthest Shore - Jan 2022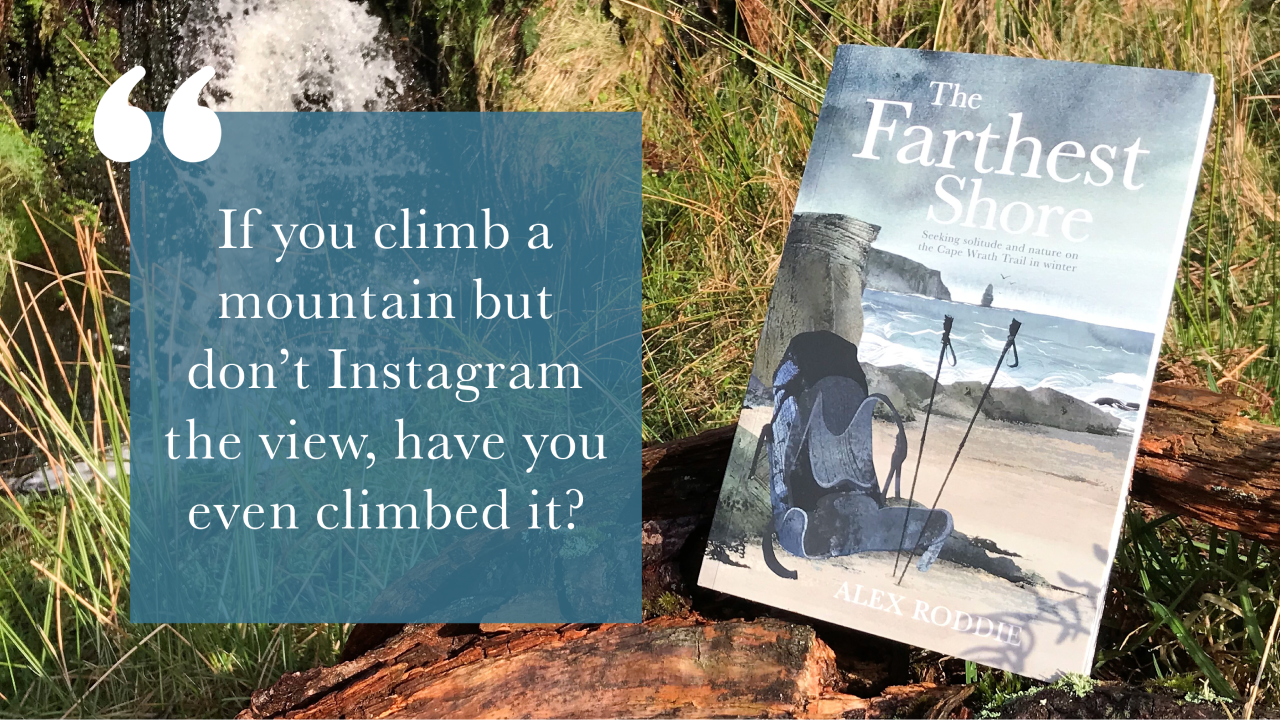 January's Ink is the story of Alex Roddie's experiment in using the solitude of the Cape Wrath Trail to help deal with his anxiety. A brave, important and perhaps surprising read.
What is the impact of digital technology on our lives? Can we adapt? How do we cope? How do we even arrive at the realisation that technology is something we have to 'cope' with in the first place?
"Piercing through the moment like a knife, I felt a familiar tidal tug from somewhere deep in my brain stem: the impulse to take a photo on my phone and stick it up on social media. The impulse to validate this feeling of primordial success and make it real. 
If you climb a mountain but don't Instagram the view from the summit, have you even climbed it? 
I wanted the answer to be yes - knew it to be - but, somehow, incredibly, I didn't always believe it."
These are the unflinching reflections of experienced outdoor writer Alex Roddie, as he sought to unpick a gnawing sense of anxiety from his ever-connected life flickering in the digital realm. 
The challenge prompted him to make his second trek along Scotland's remote Cape Wrath Trail, this time in the depths of winter, without using the internet or social media. 
The resulting story, told beautifully in The Farthest Shore, is a revelation. 
With the benefit of a career as an outdoor writer and editor, Alex has heard pretty much everything there is to say on the subject. When he leans into the matter, the outcome is, perhaps, unexpected.
Our founder and curator, Tim, found his own slice of solitude for a short reading from Alex's adventure...
This month promises a remarkable conversation for everyone interested in who we are and how we can find ourselves in the great outdoors.
Reserve your place and join us, 8pm Thursday 27th January
__
Start your subscription in January and use the code FIRSTINK receive The Farthest Shore as your free first book.