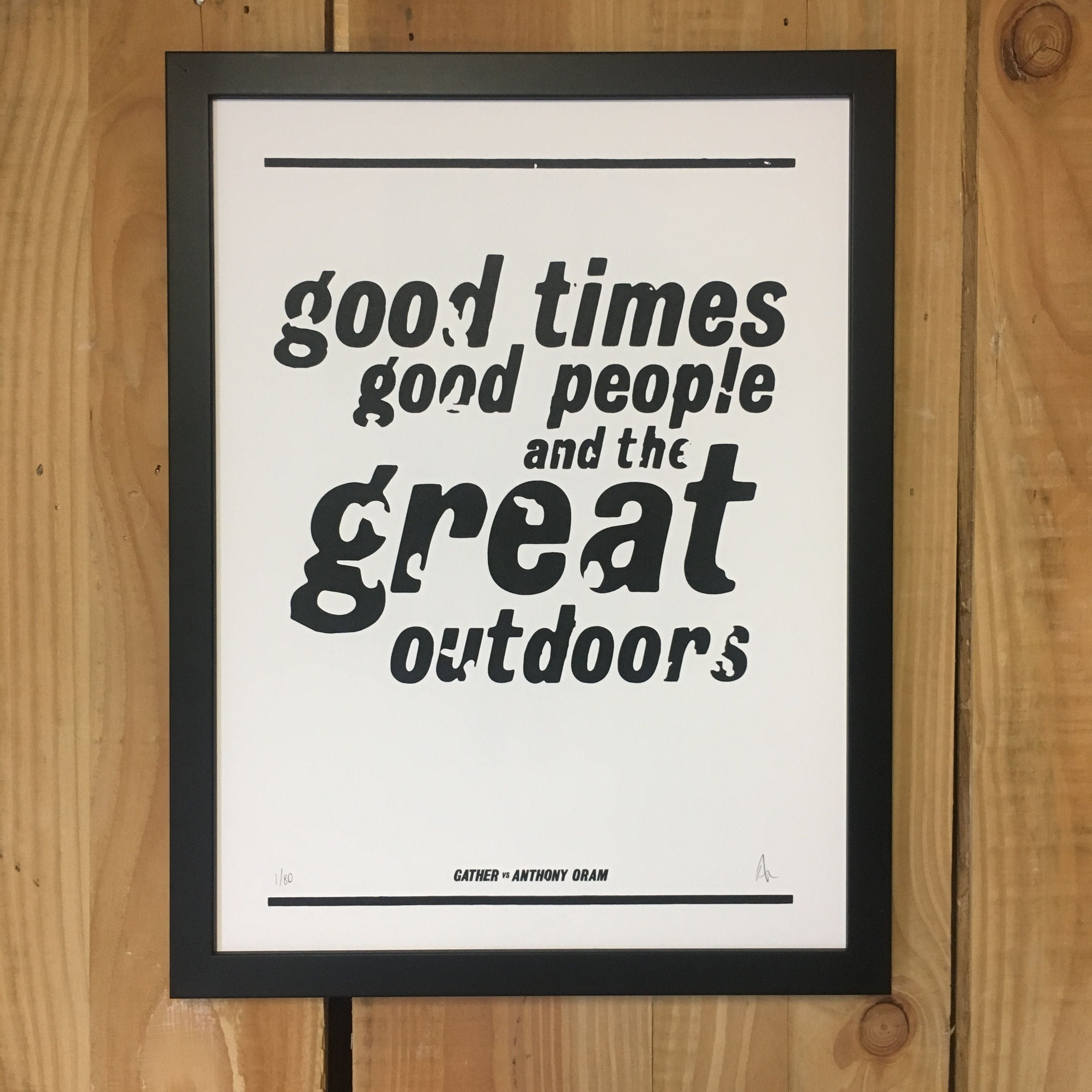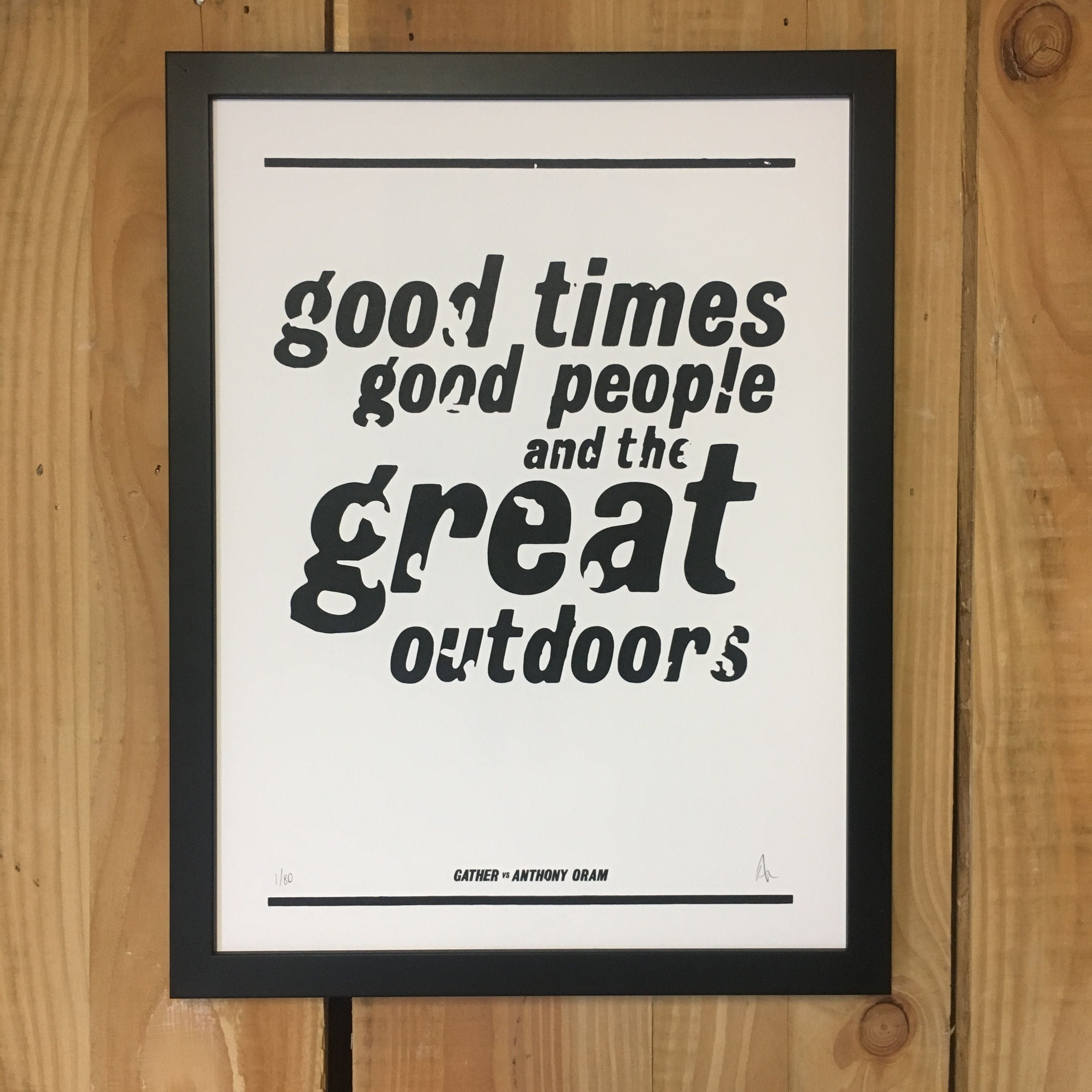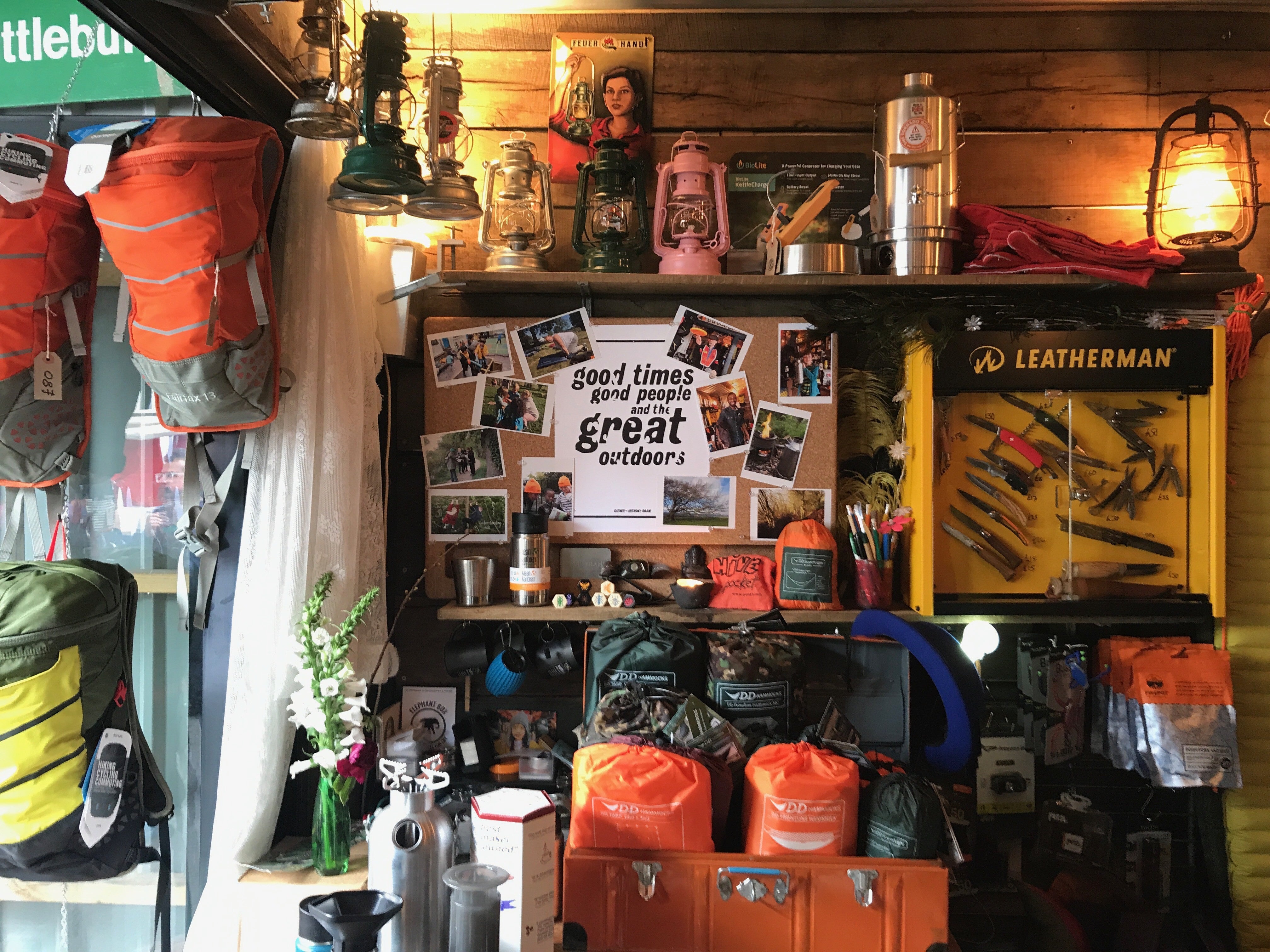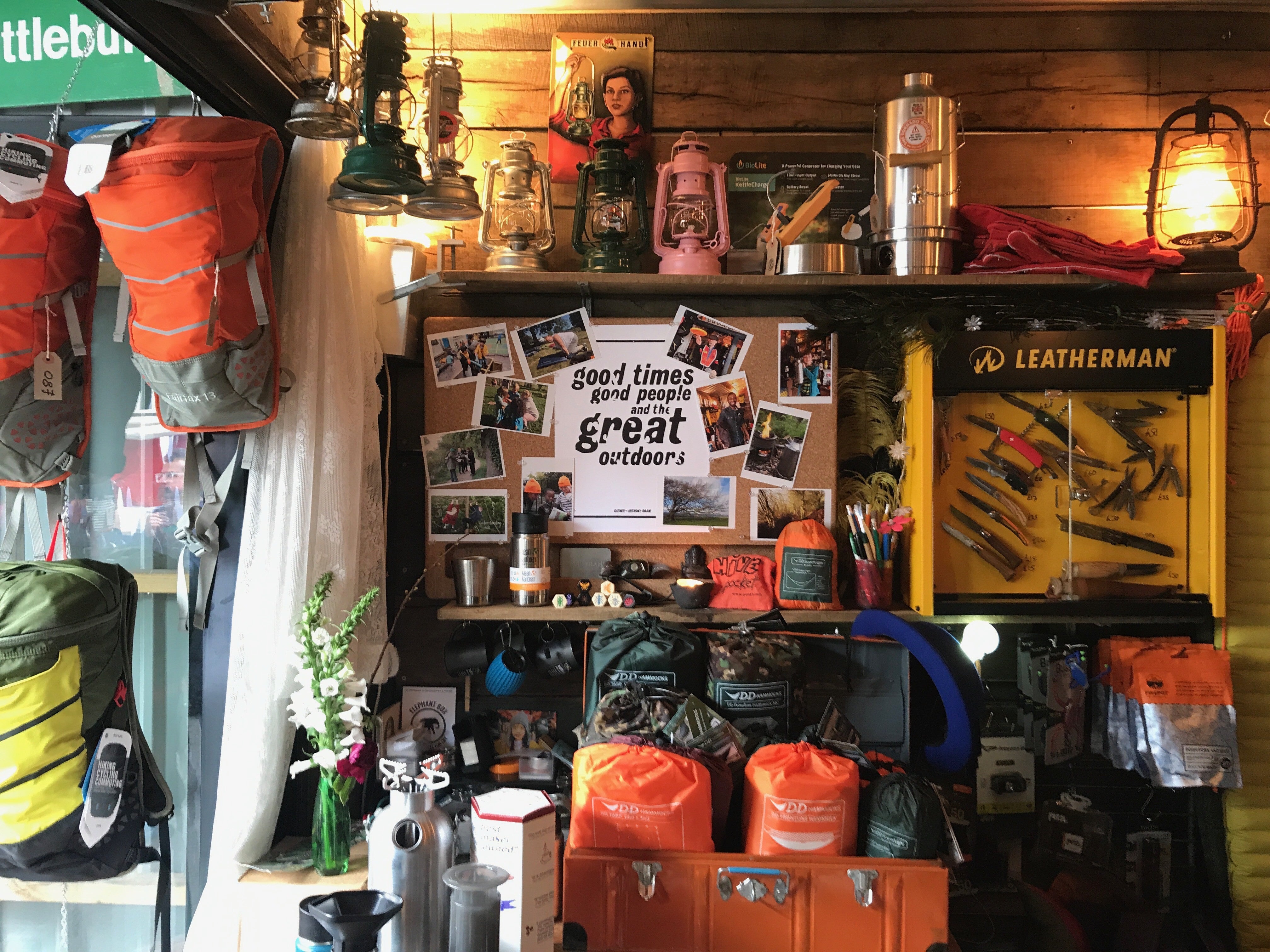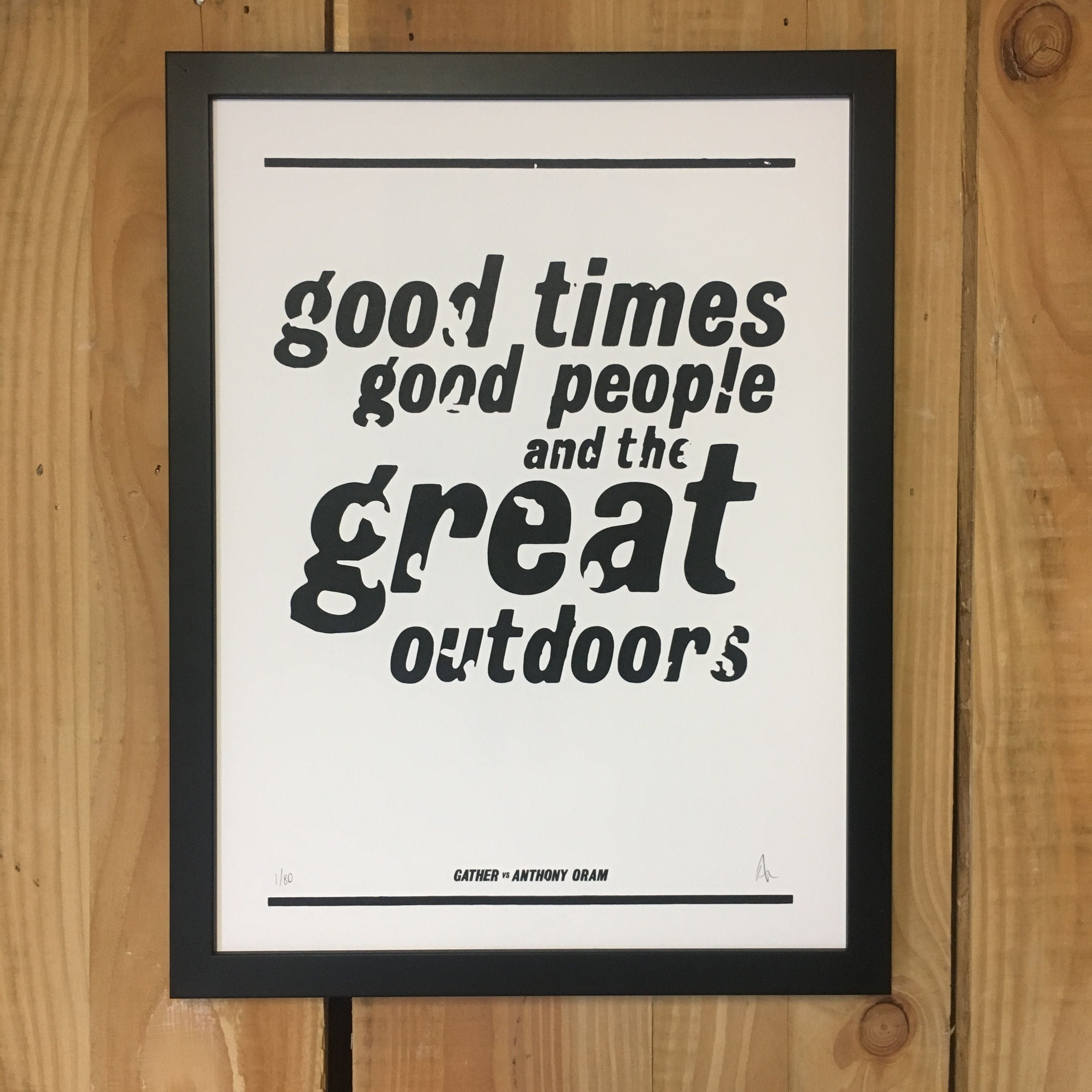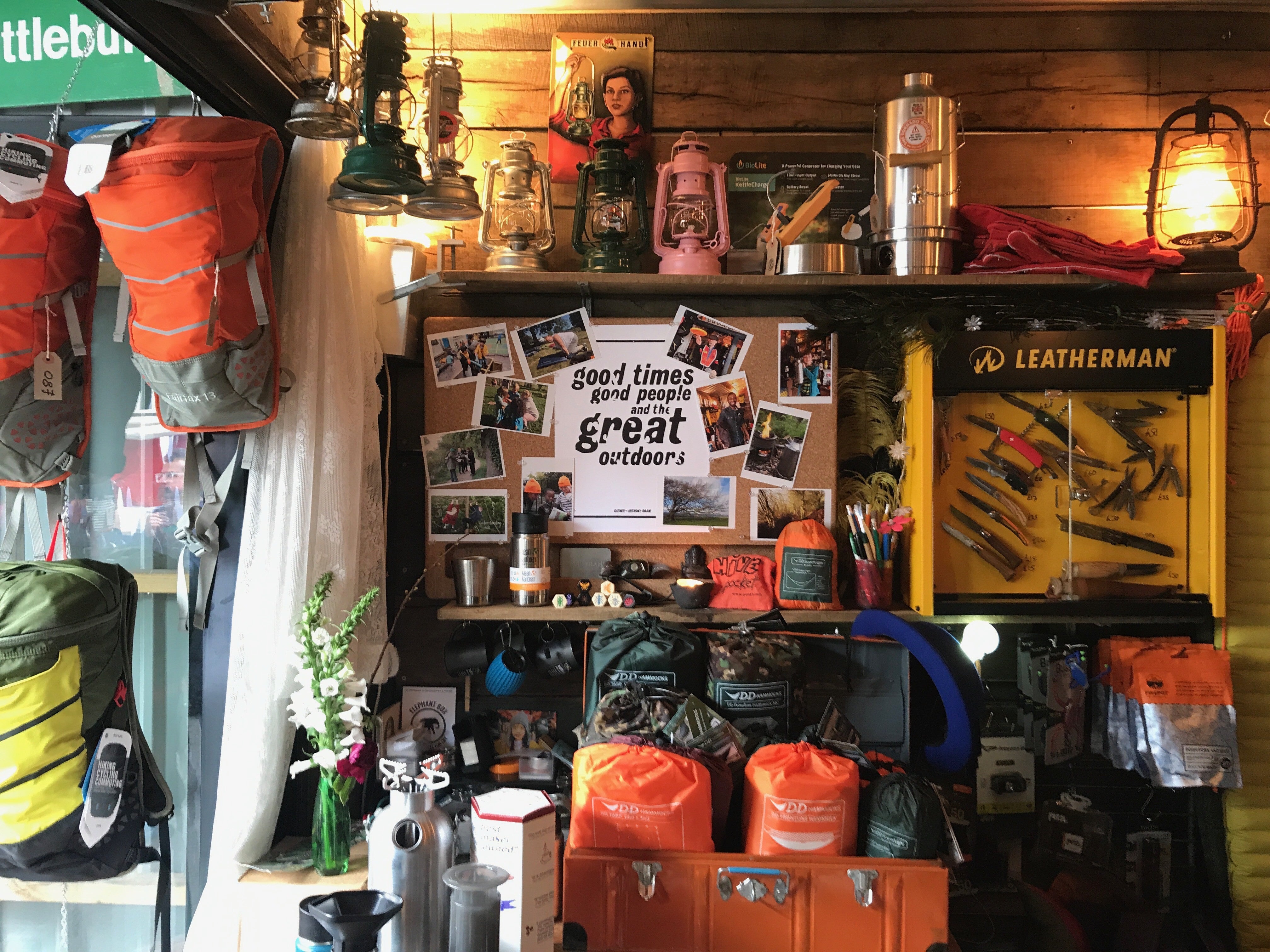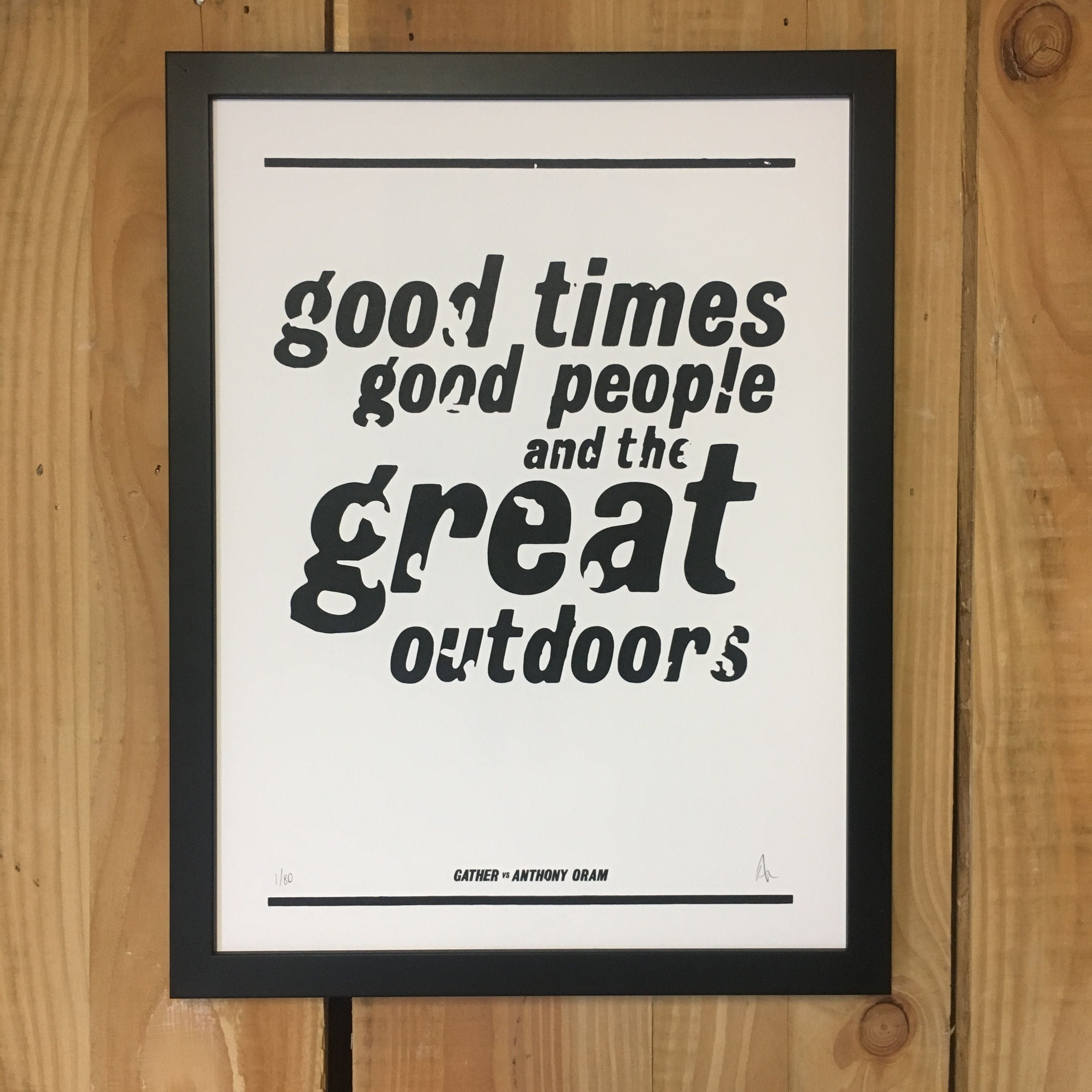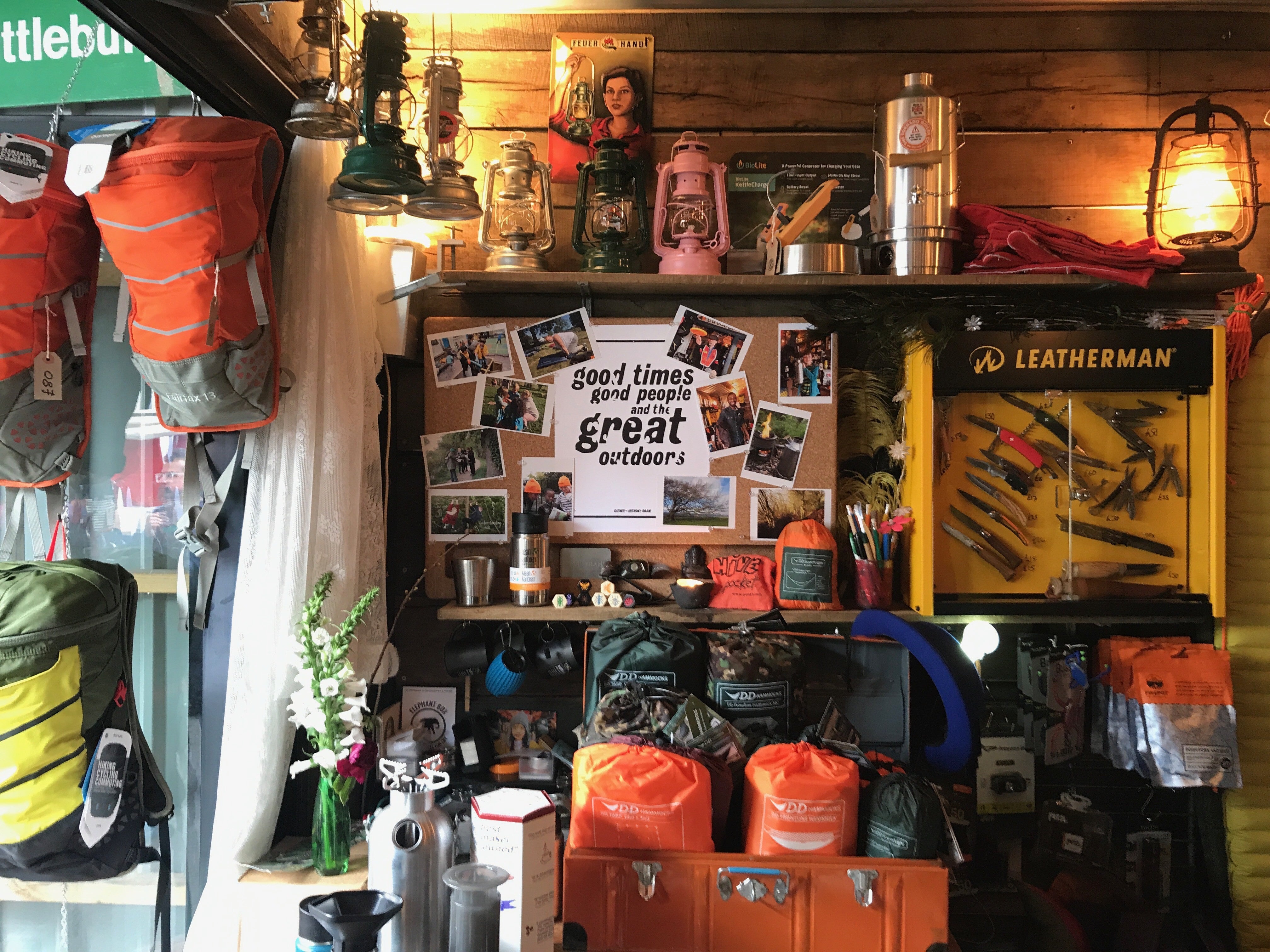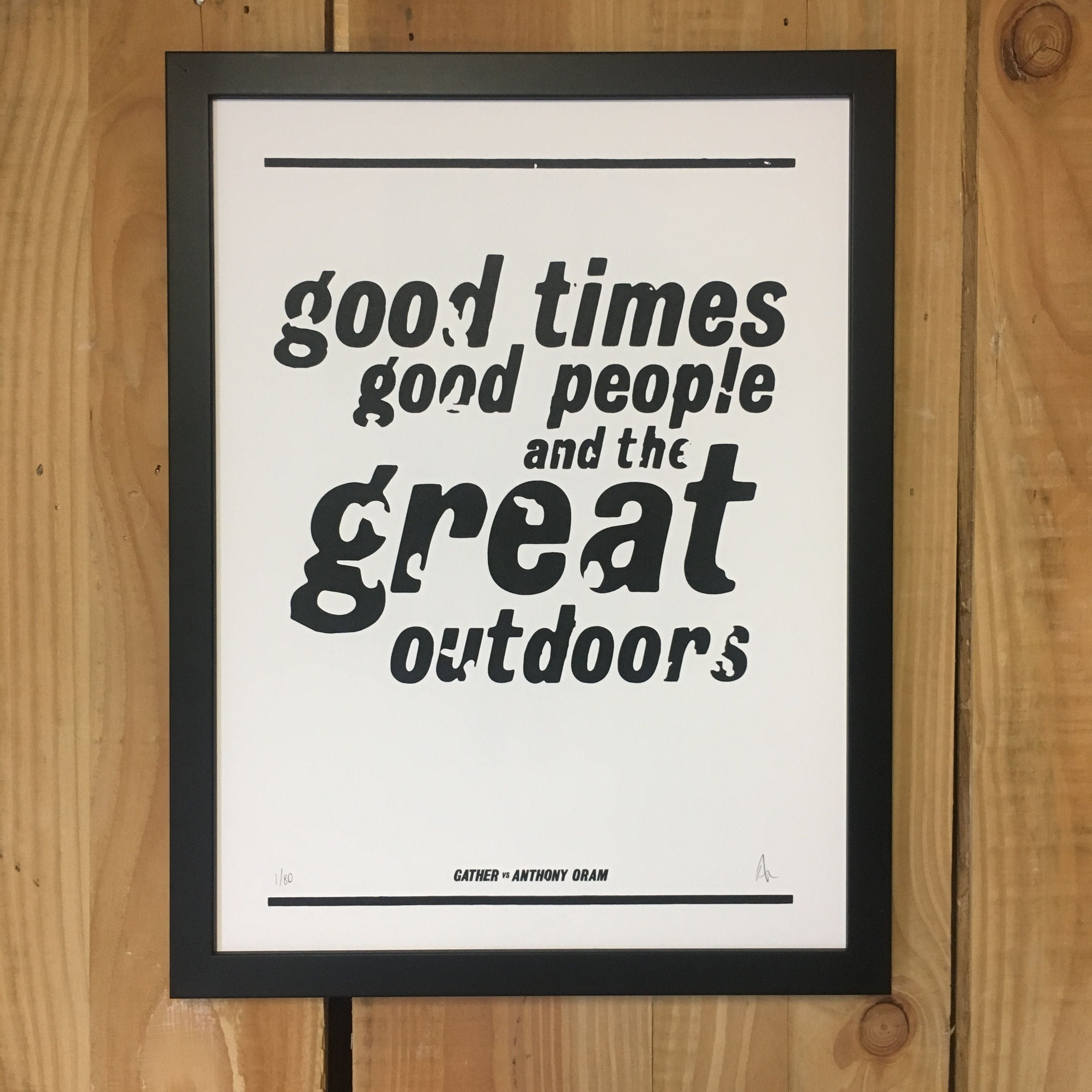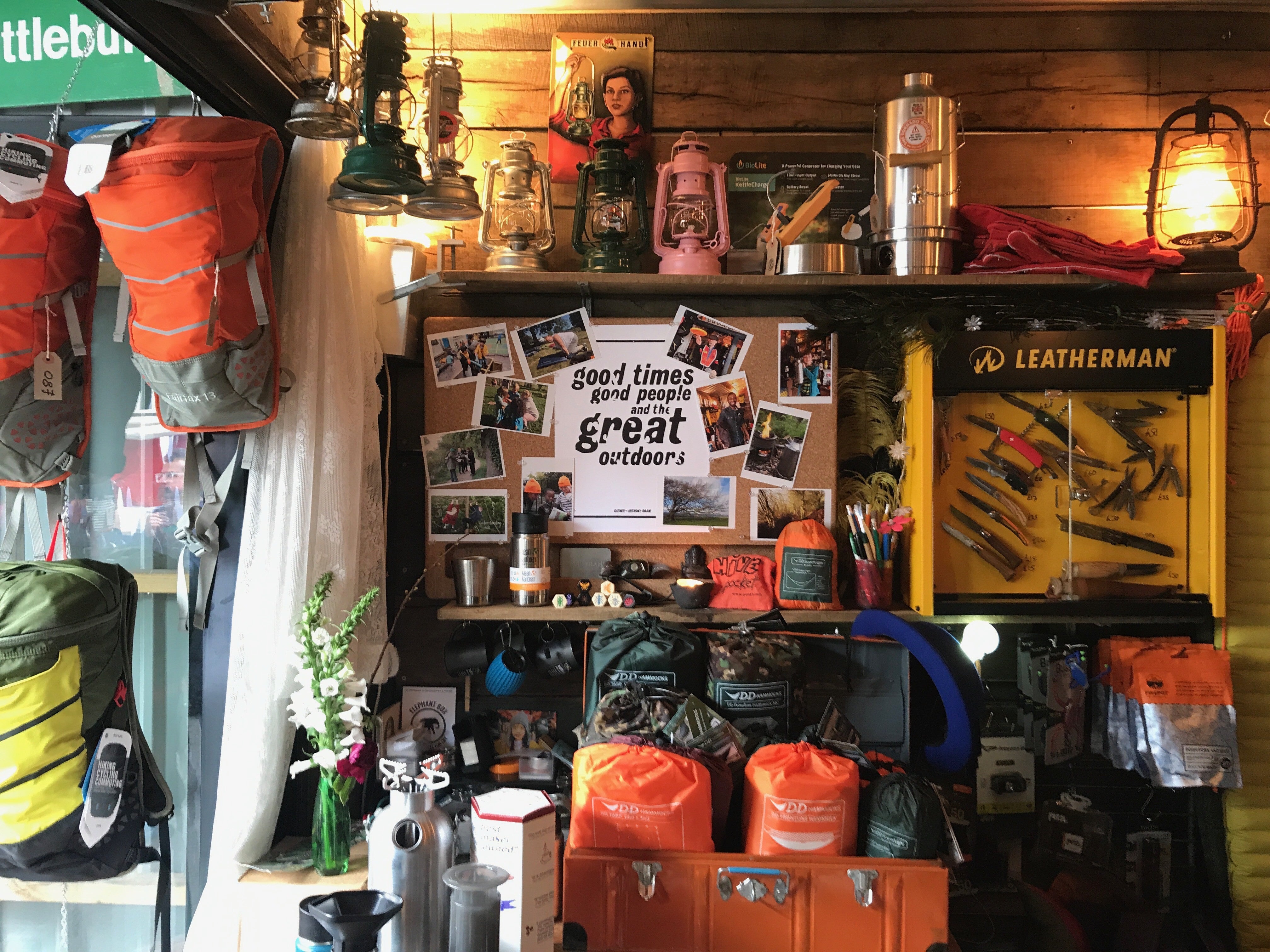 Gather with Anthony Oram
Renowned designer and illustrator Anthony Oram has been a friend of Gather since he designed our logo. He's now one of our ambassadorial team.
This exclusive print reflects his strong line of typographic artwork with a strong outdoors theme.
The words are lifted directly from a conversation we had with Ant on Instagram about a picture he shared from good times on the Isle of Skye which he'd shared with friends.
Hang on your wall for a daily dose of socially minded outdoor inspiration.