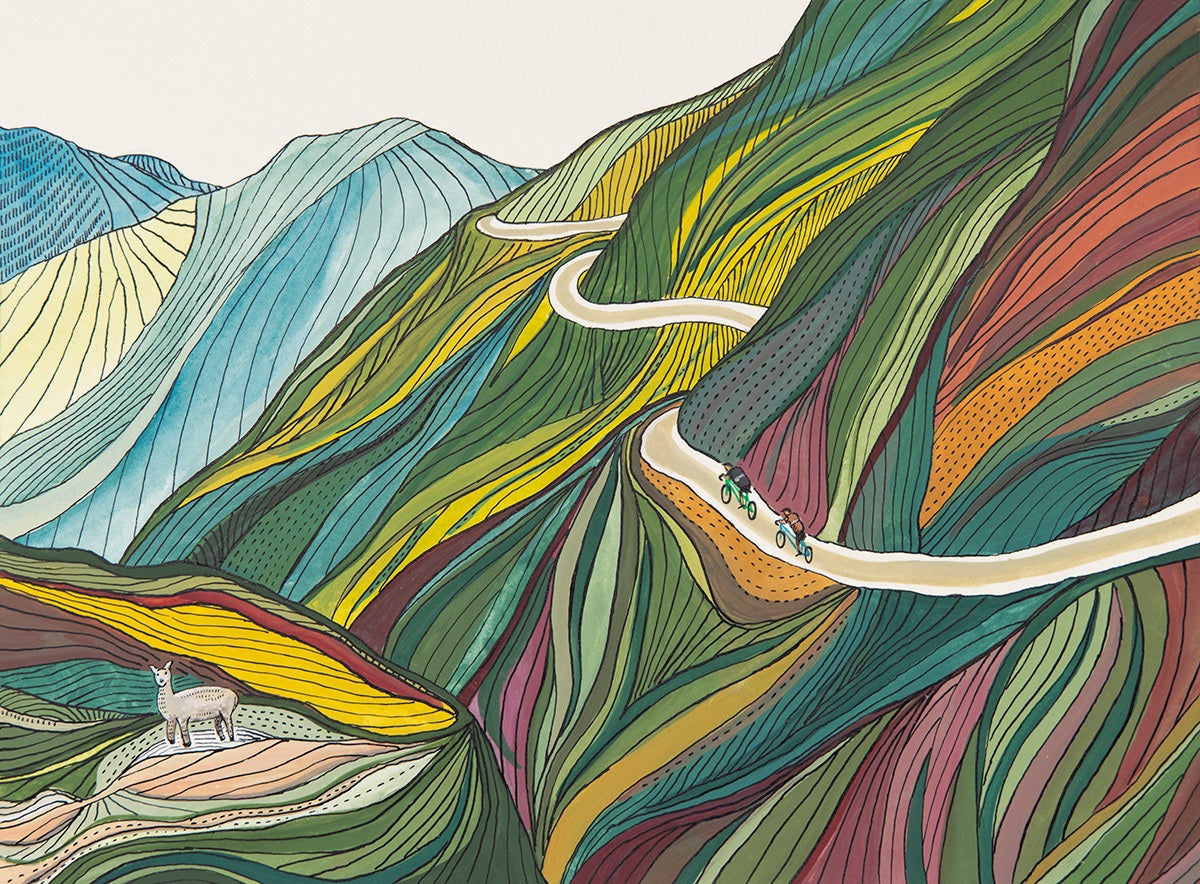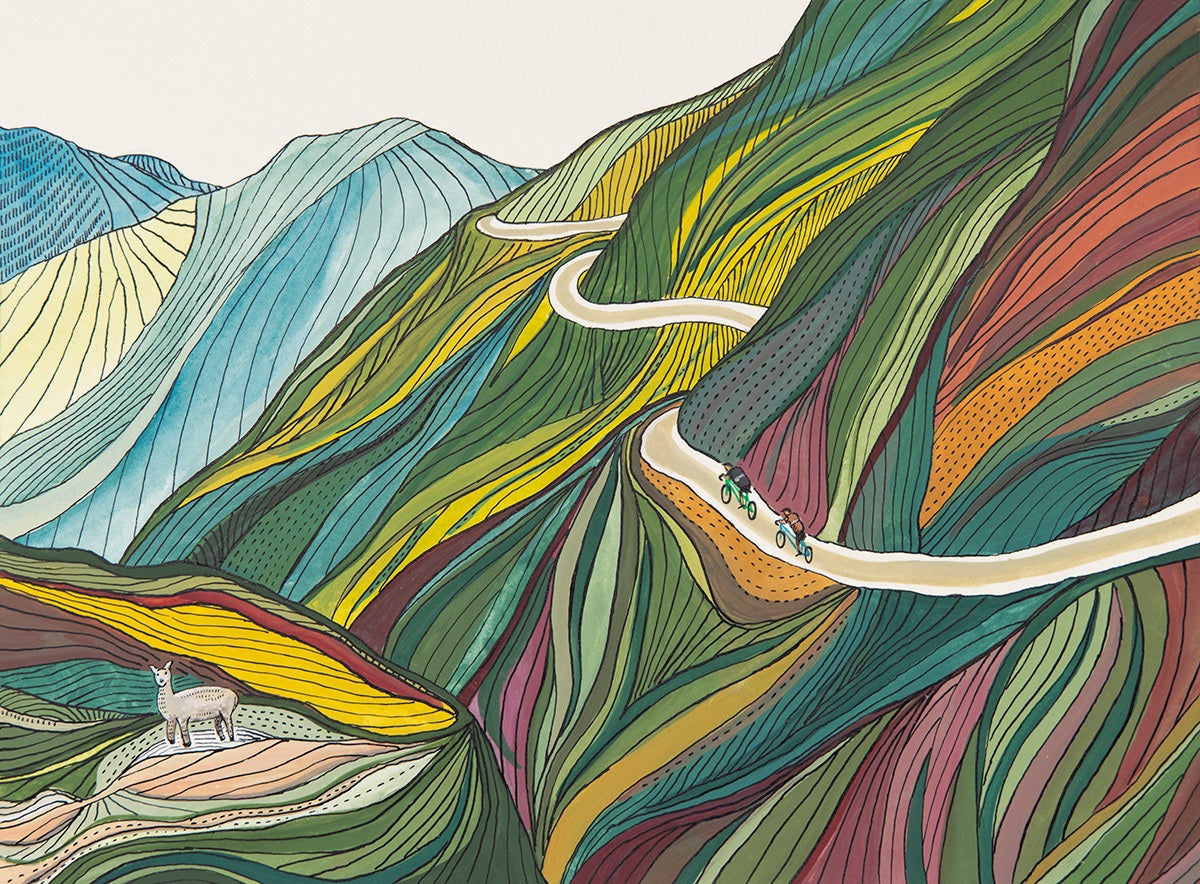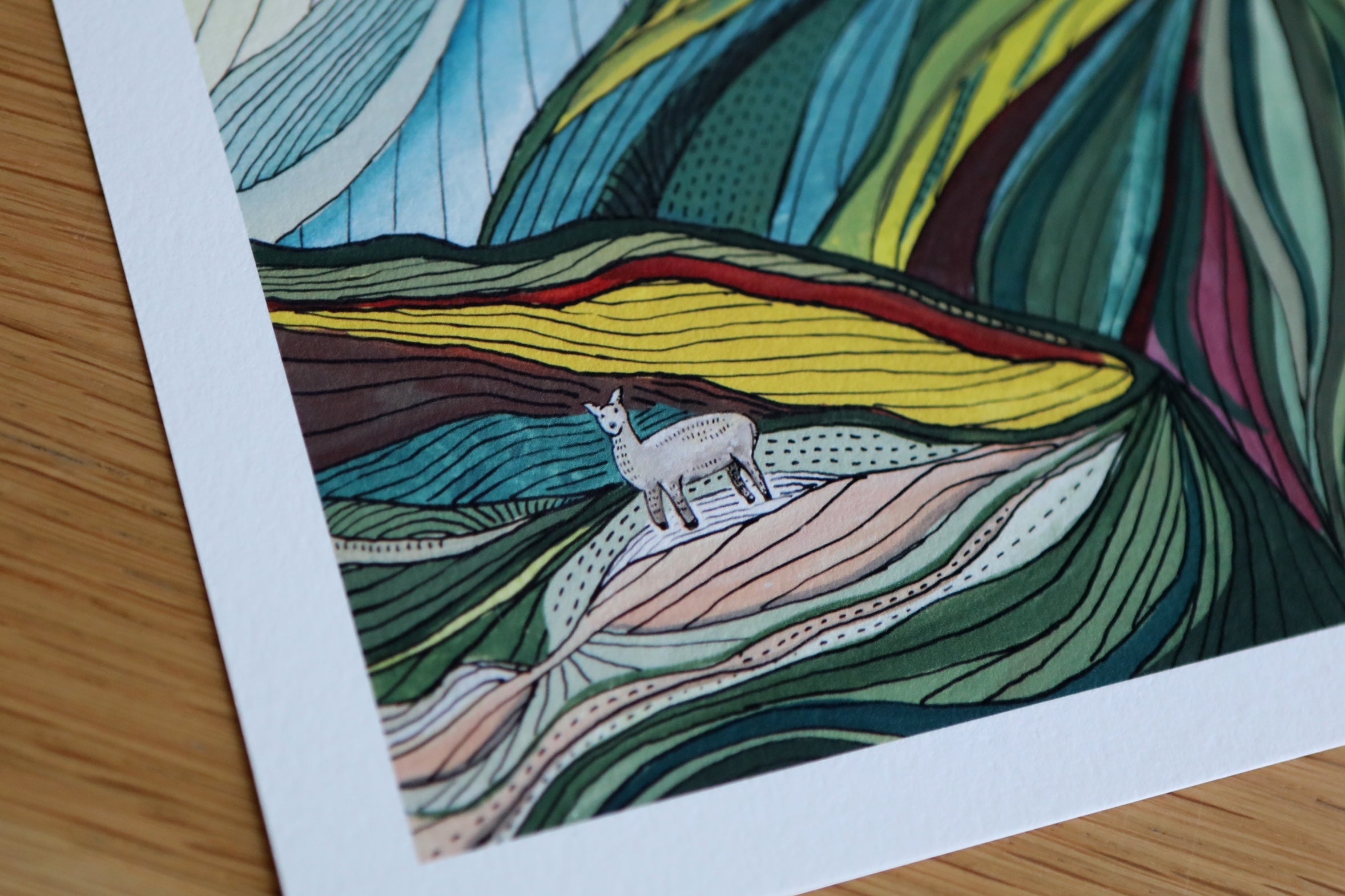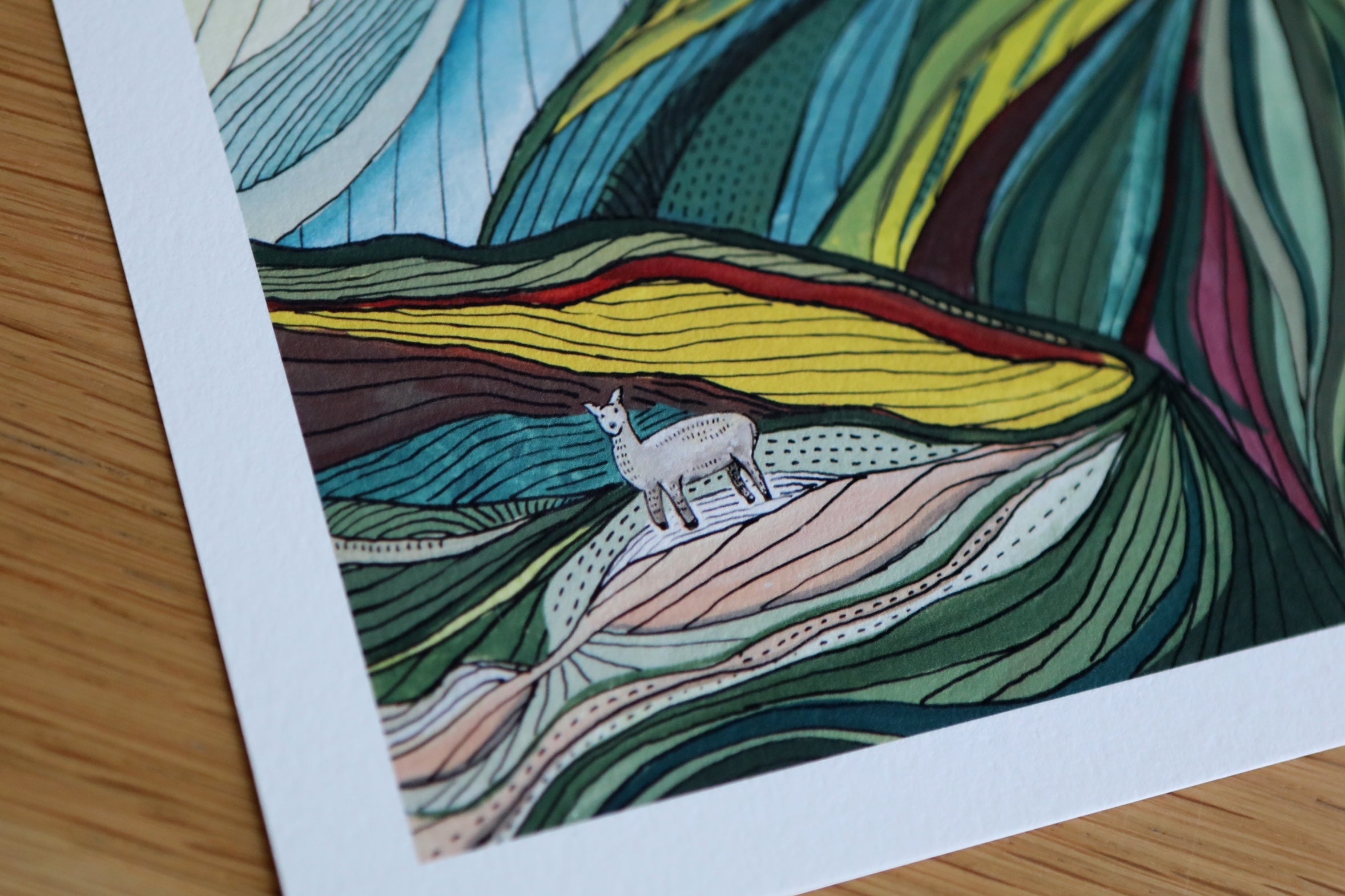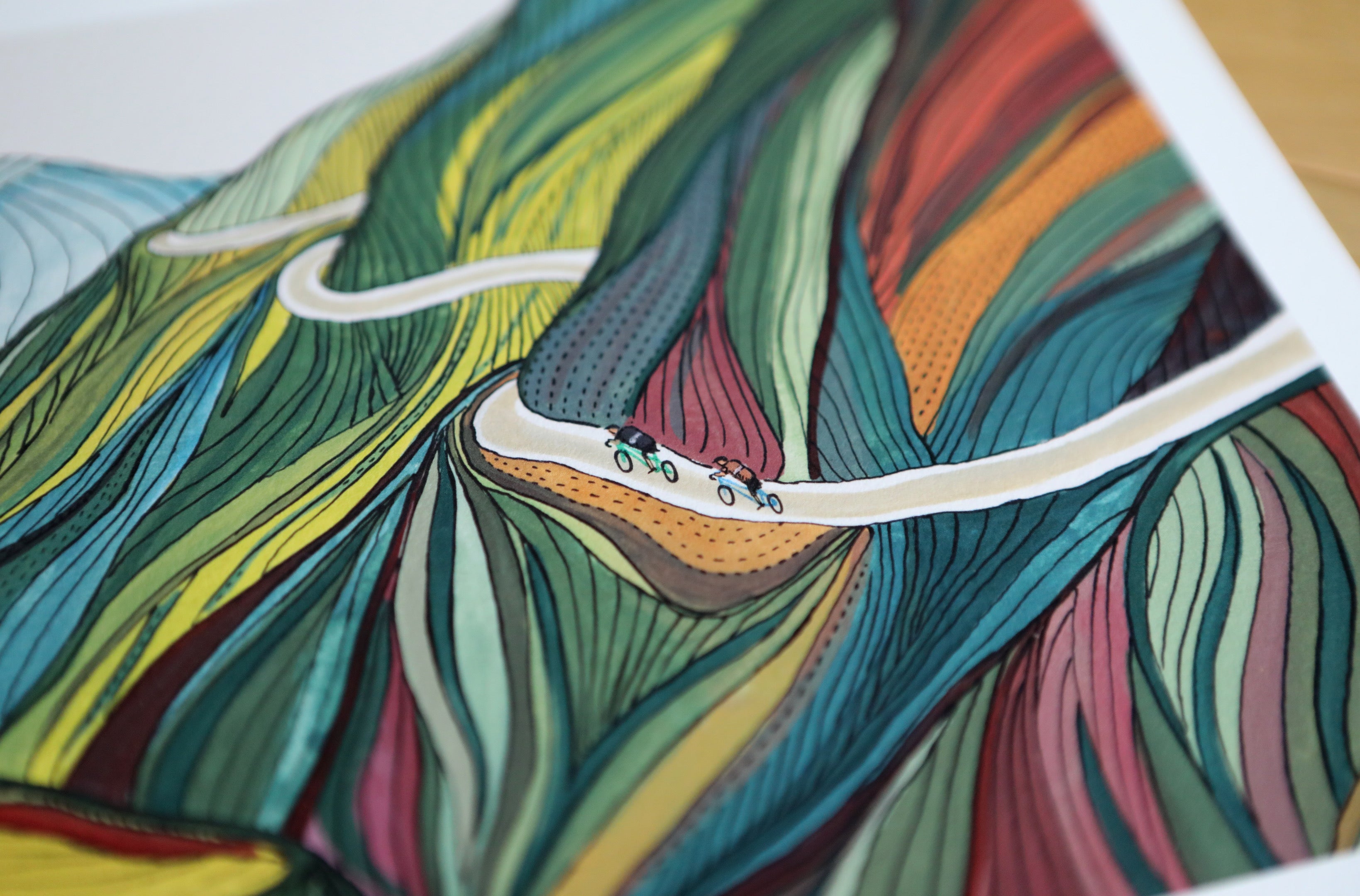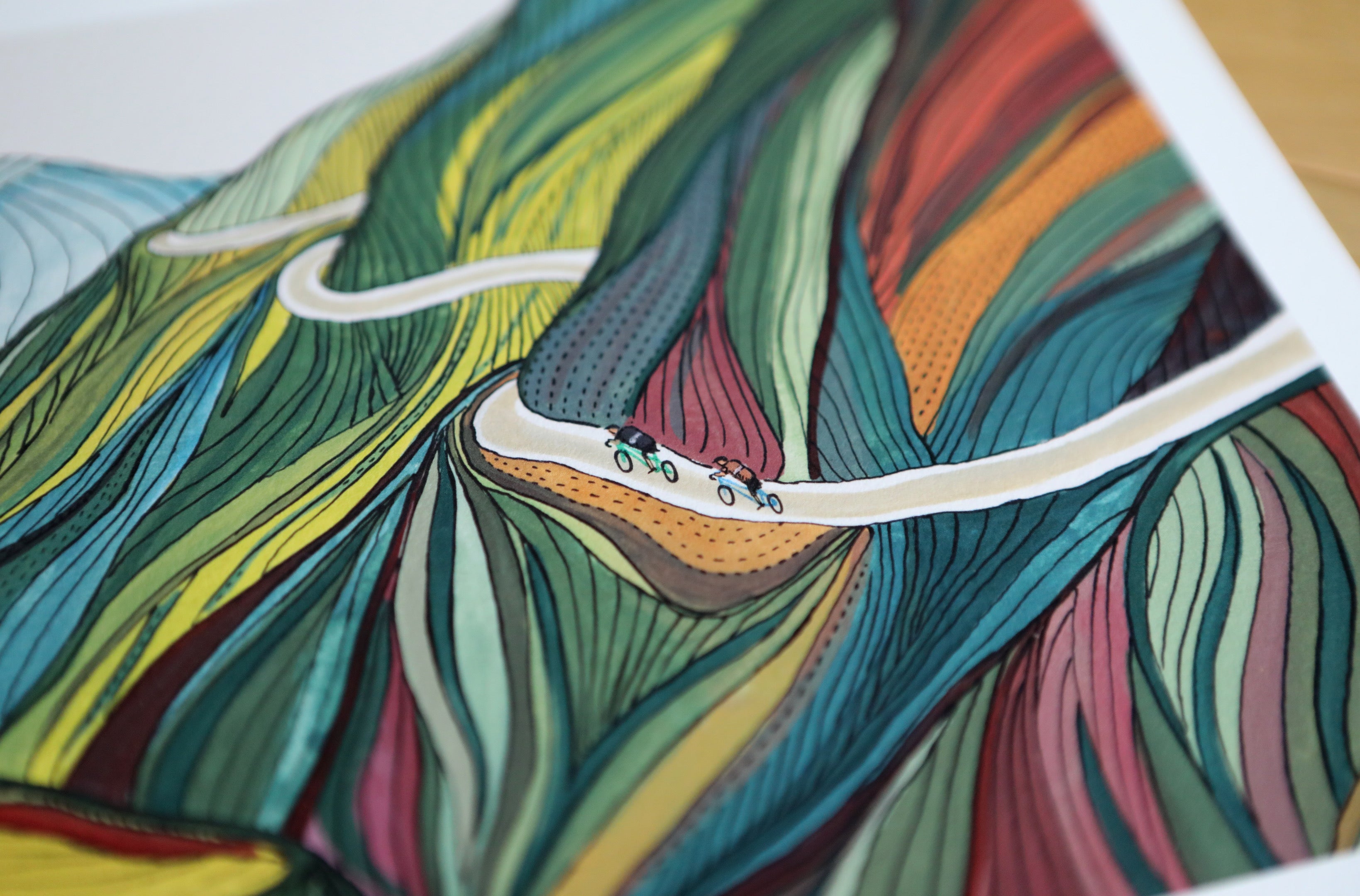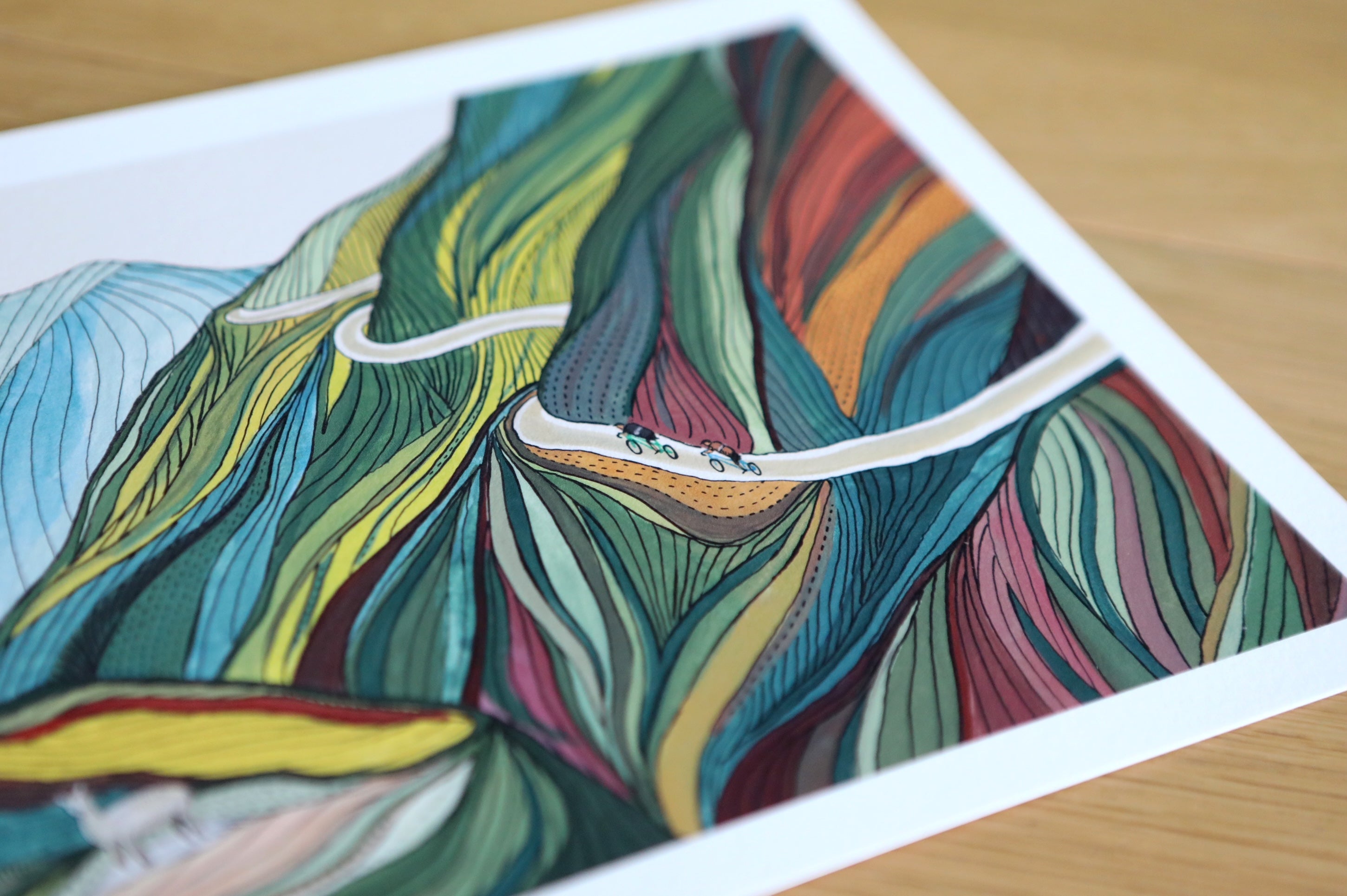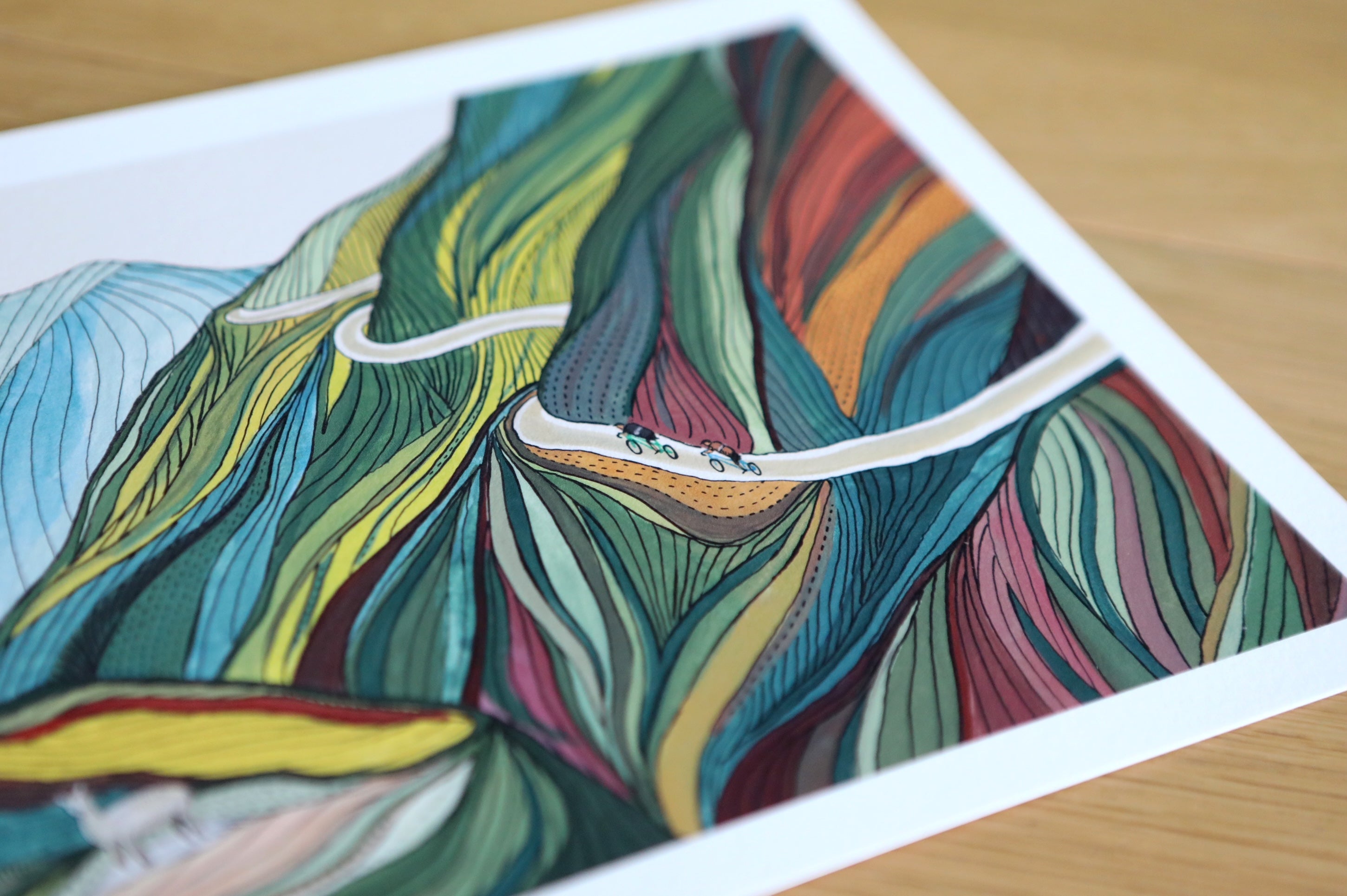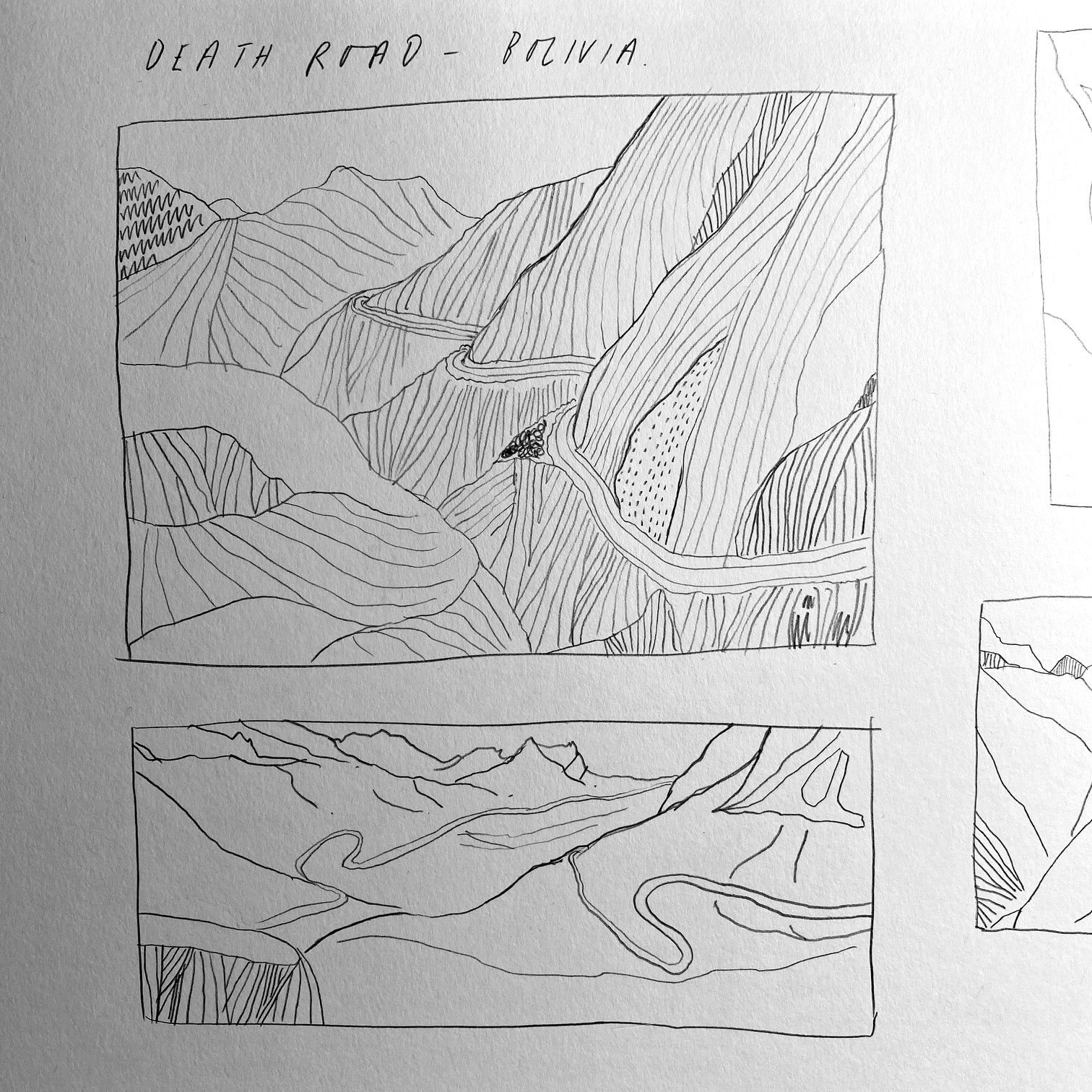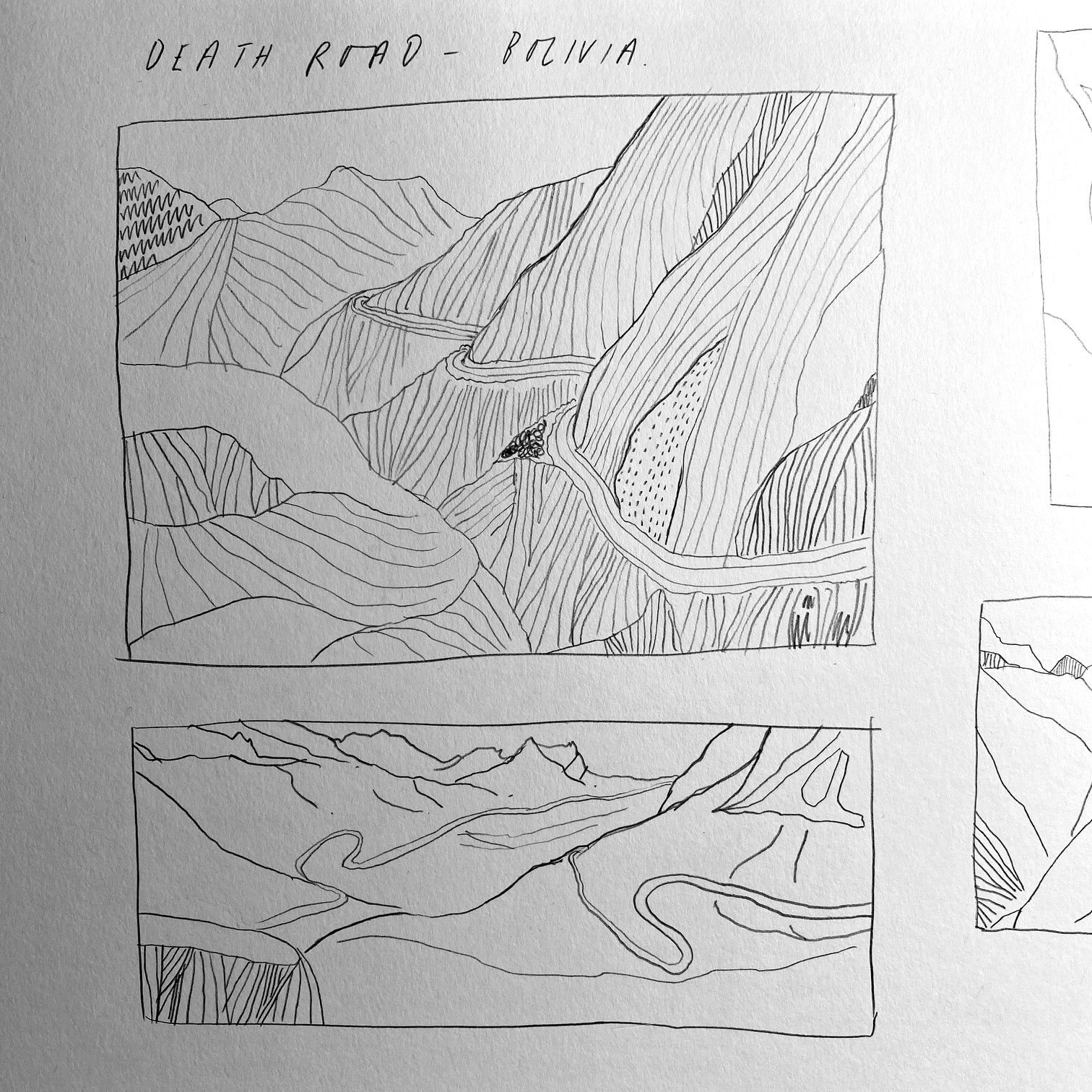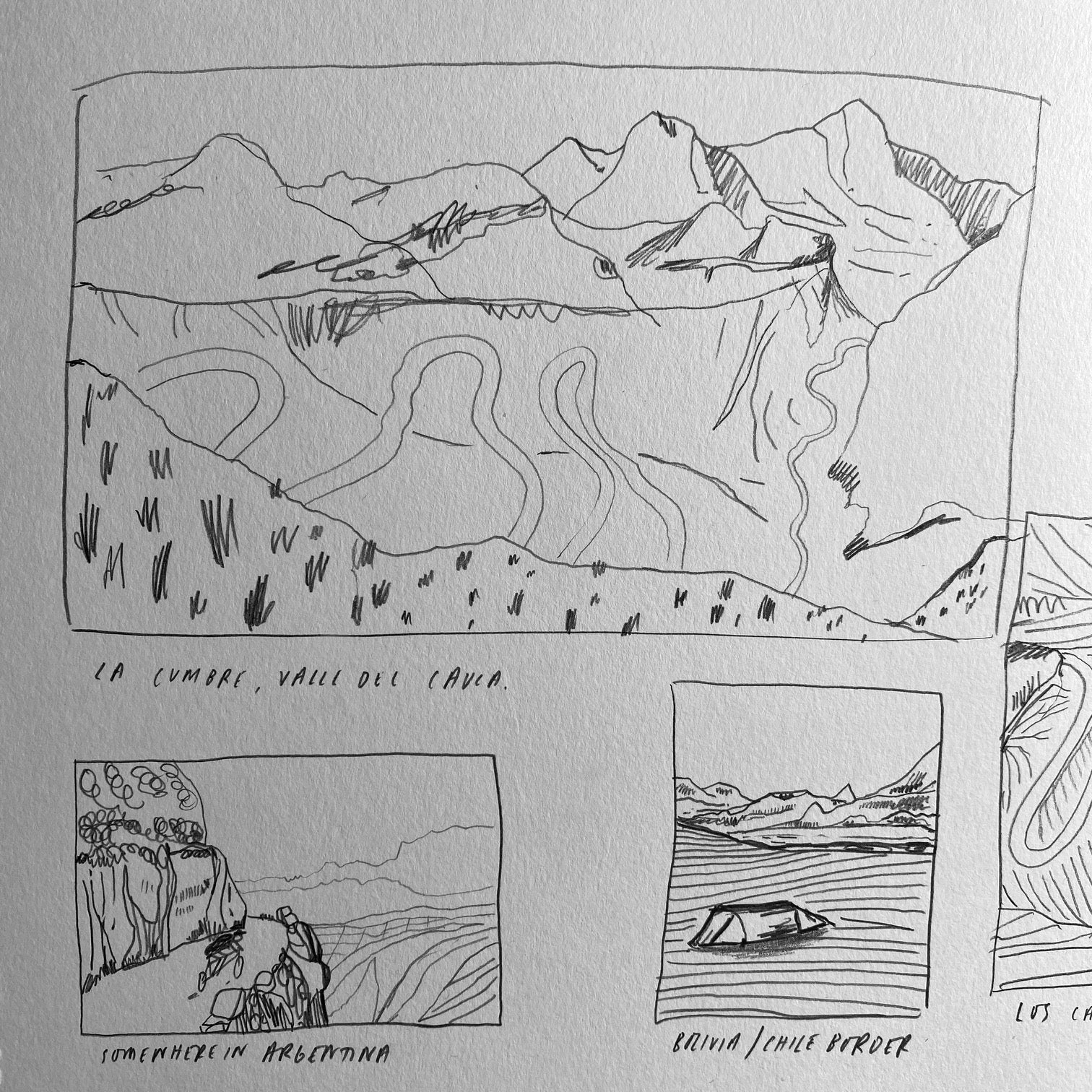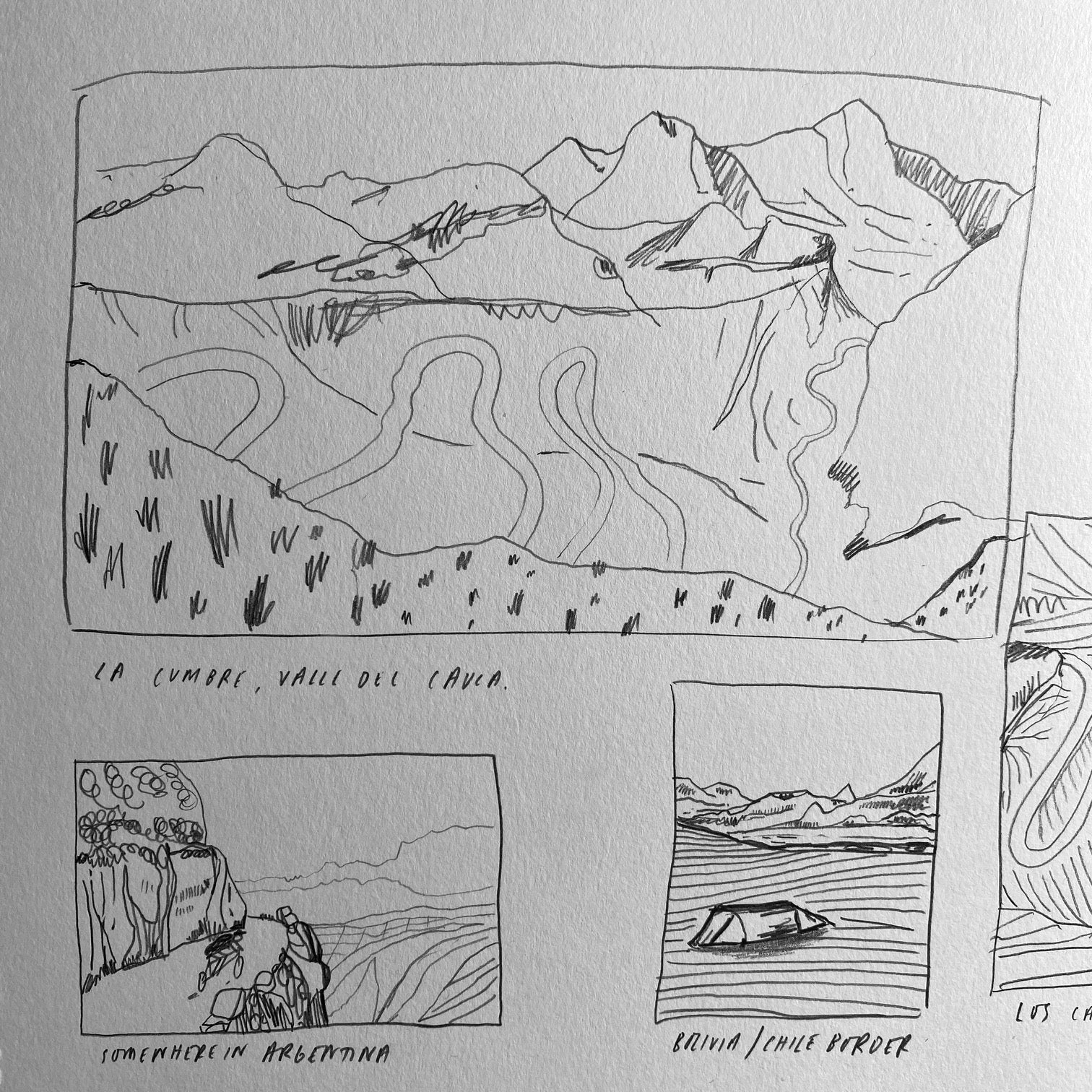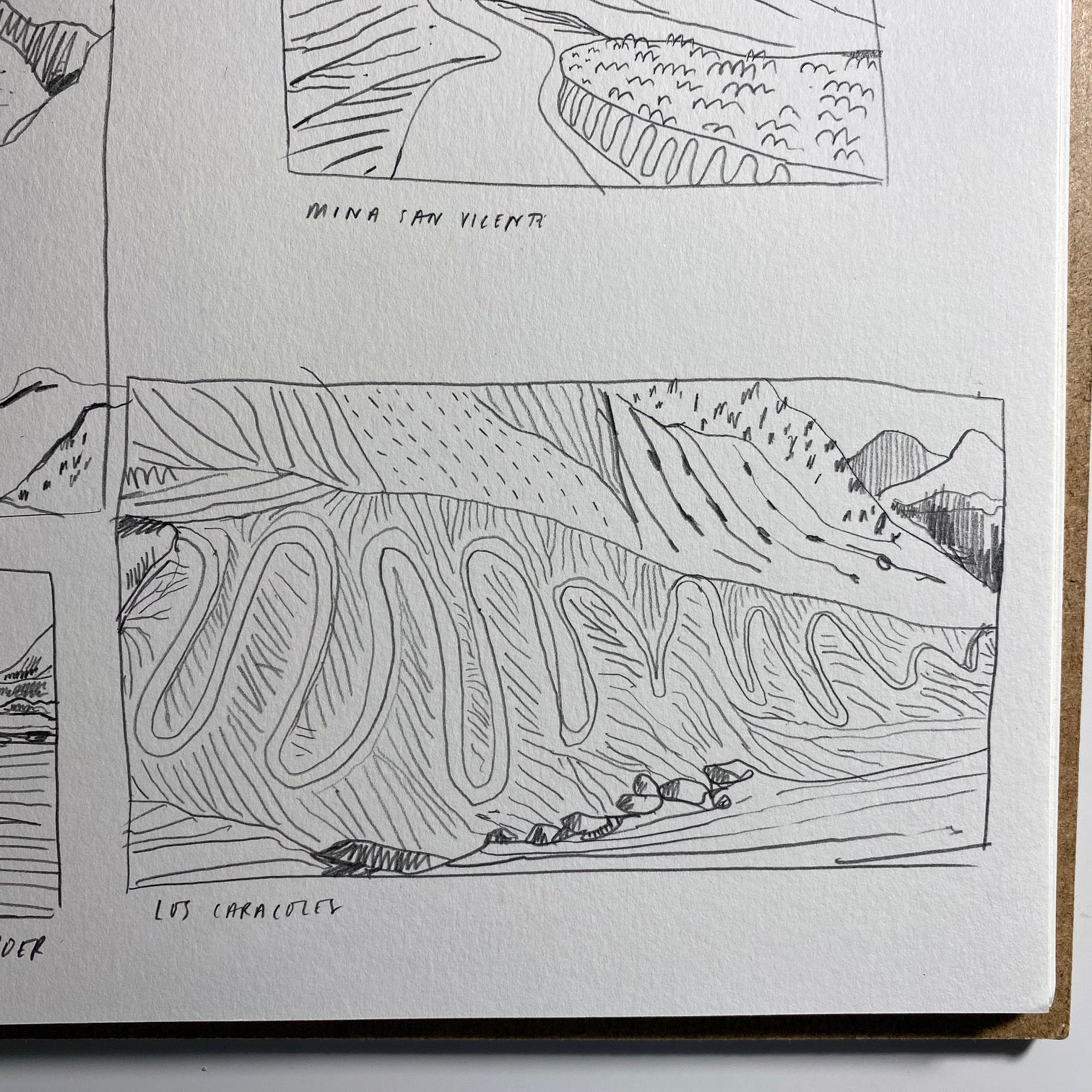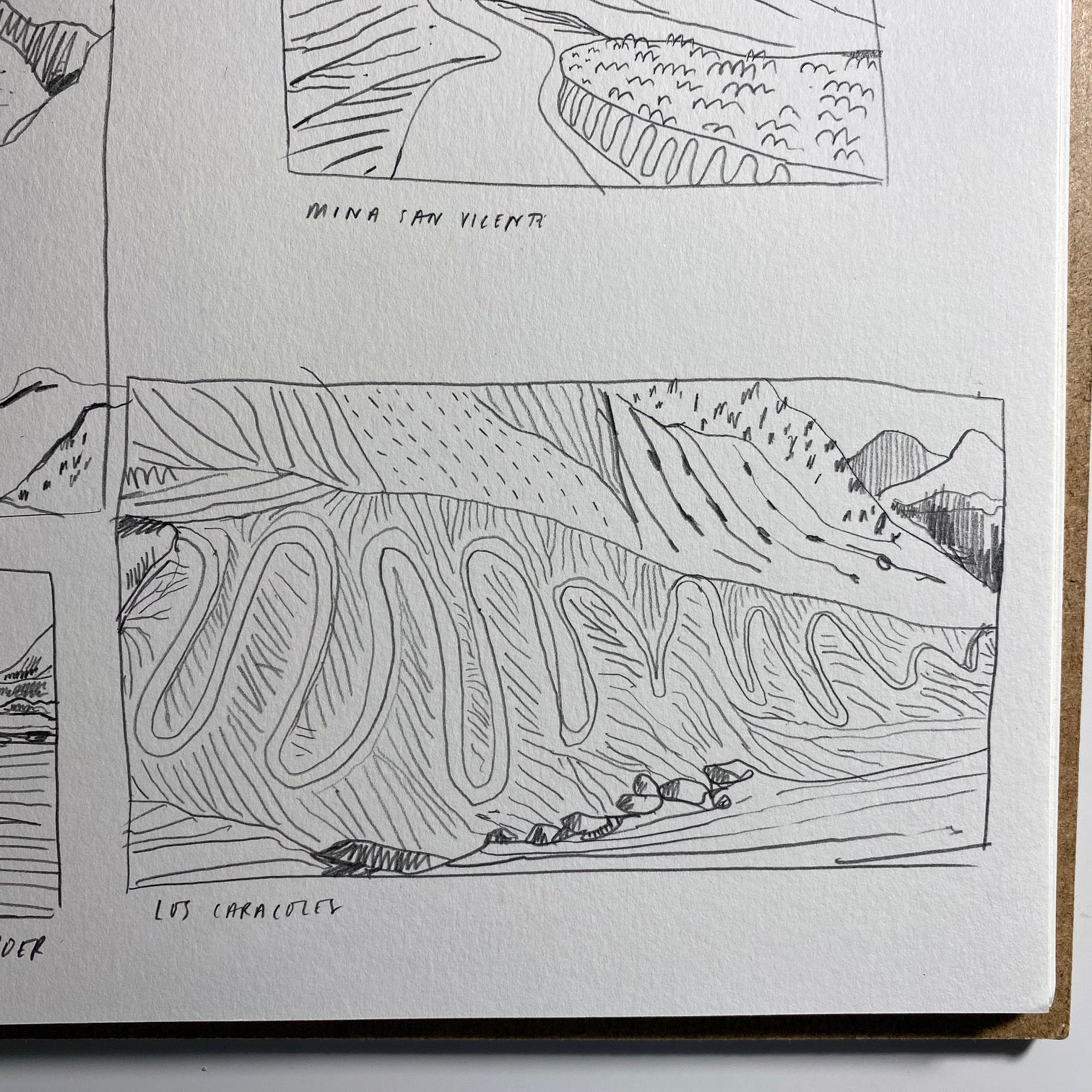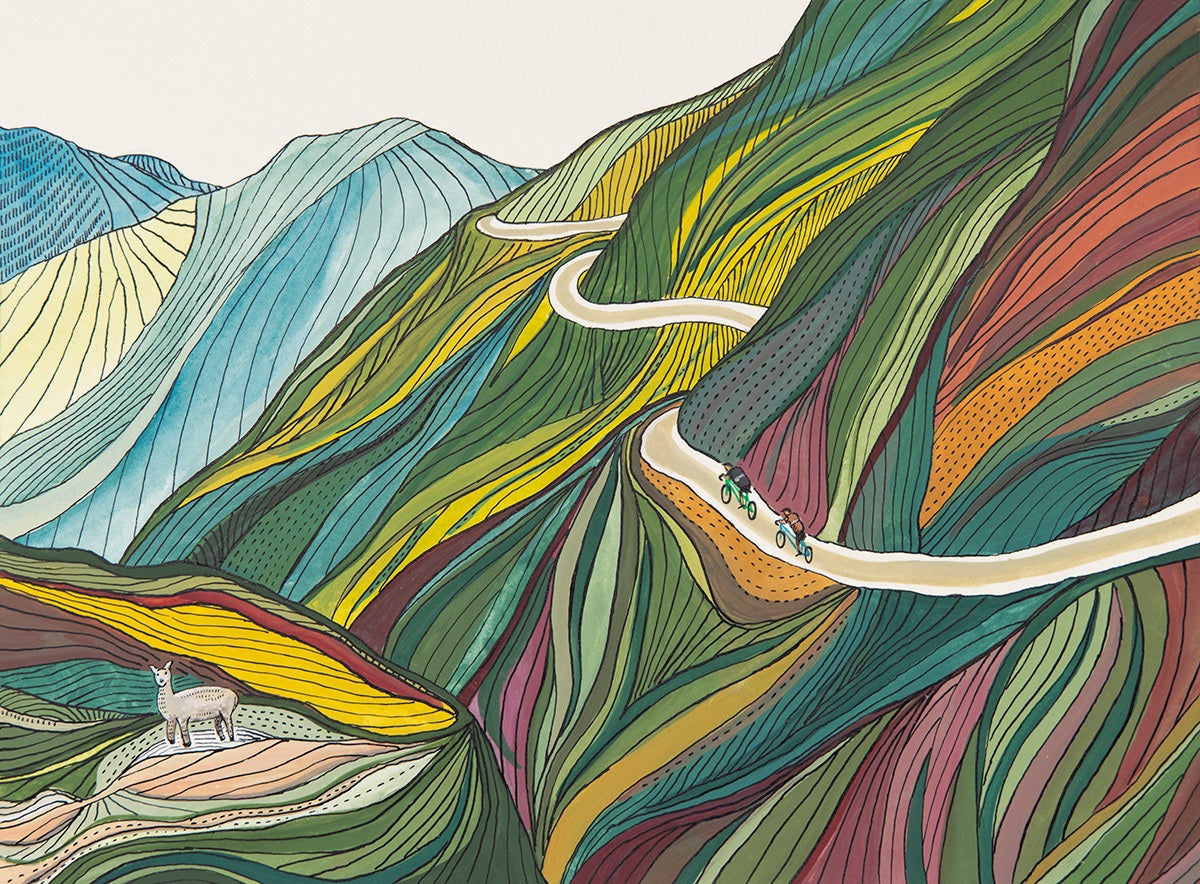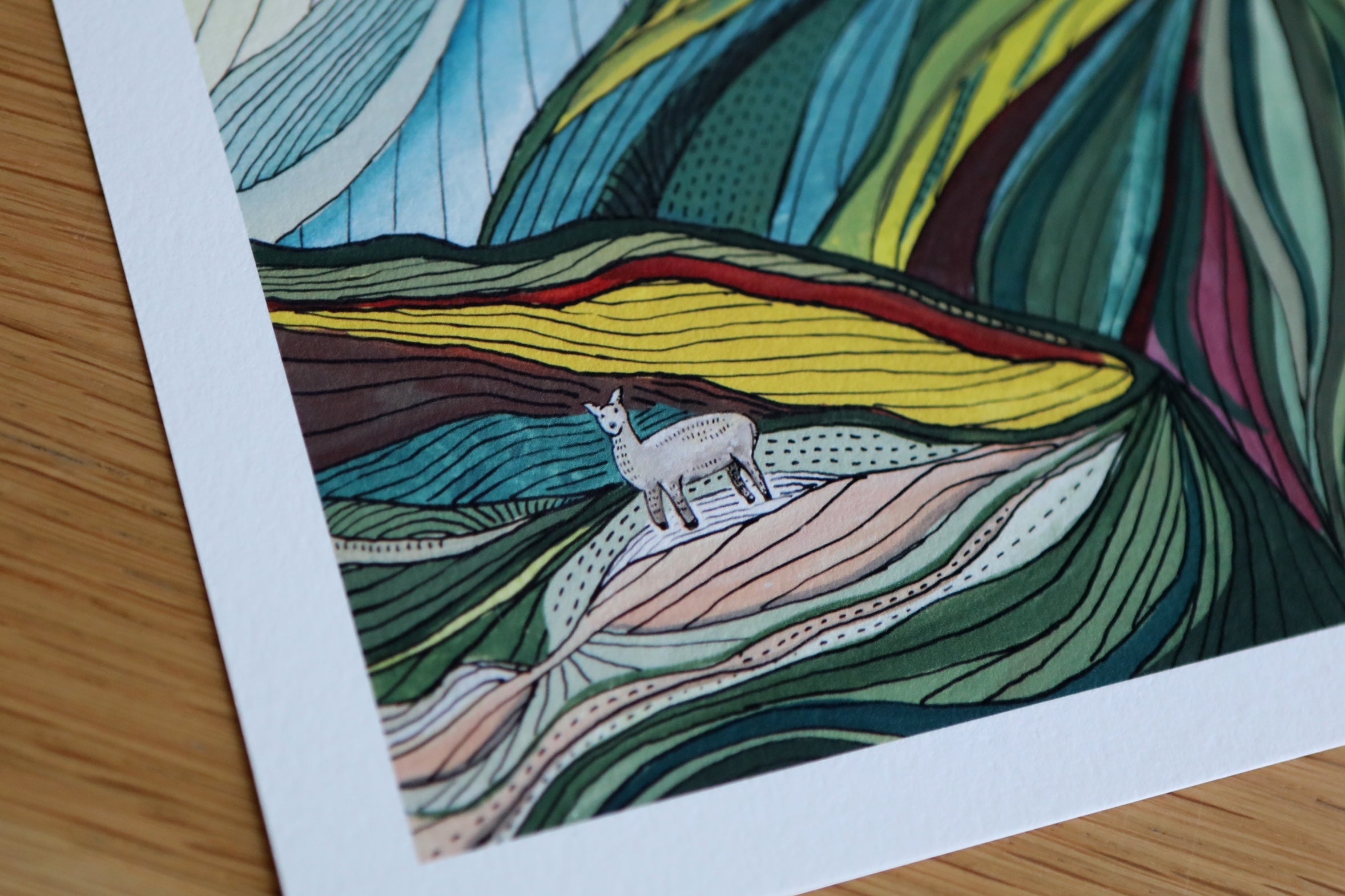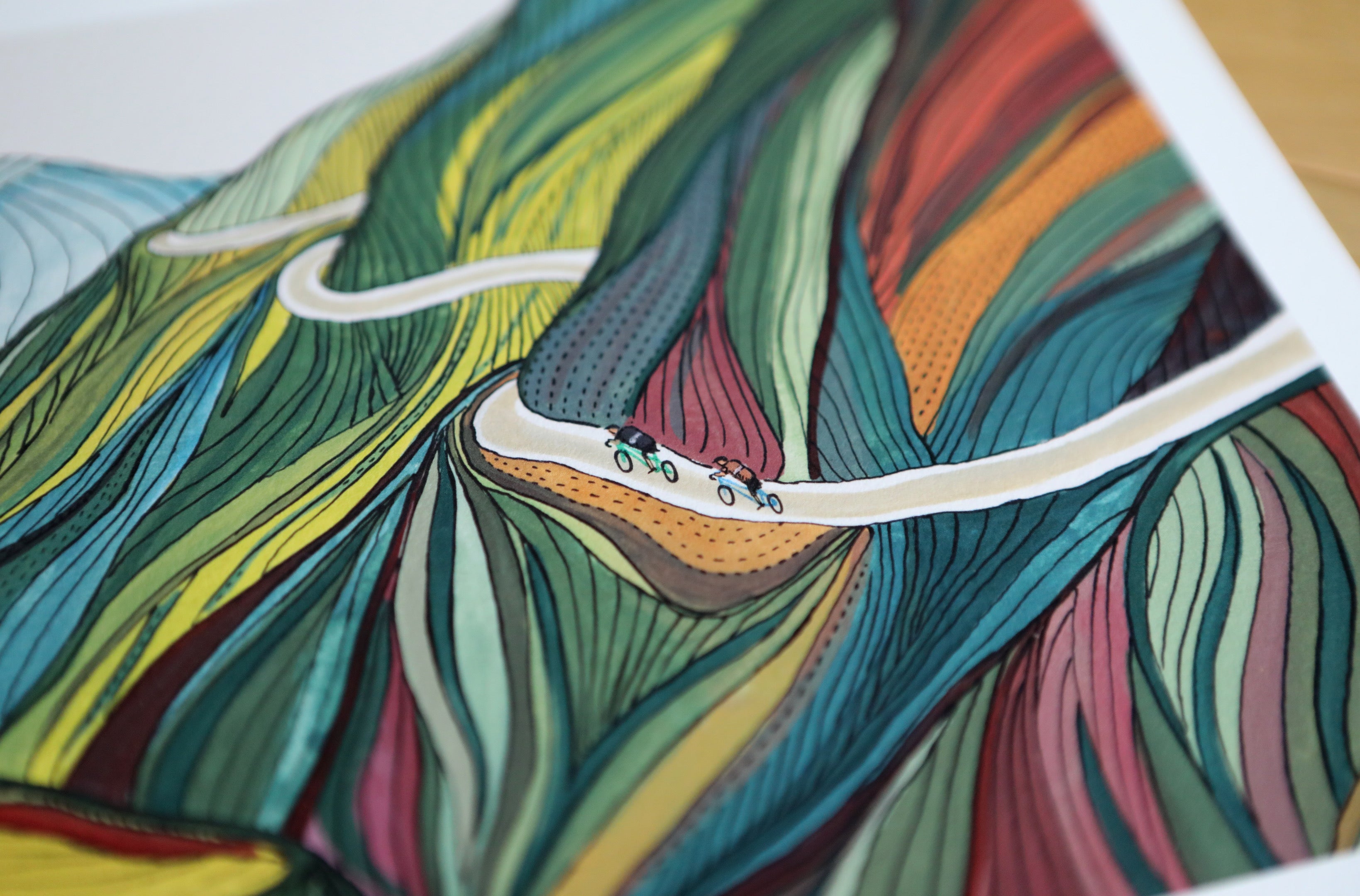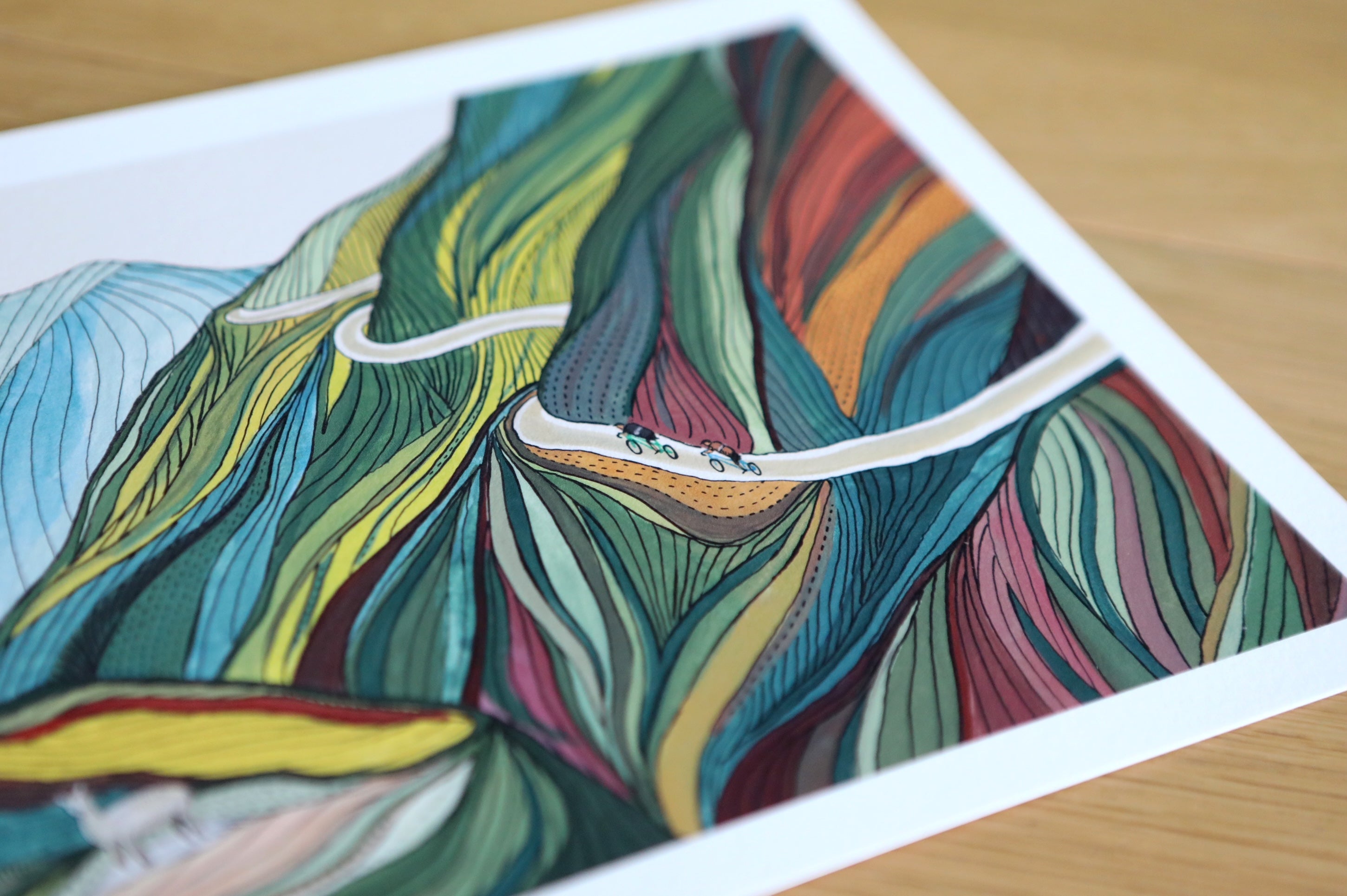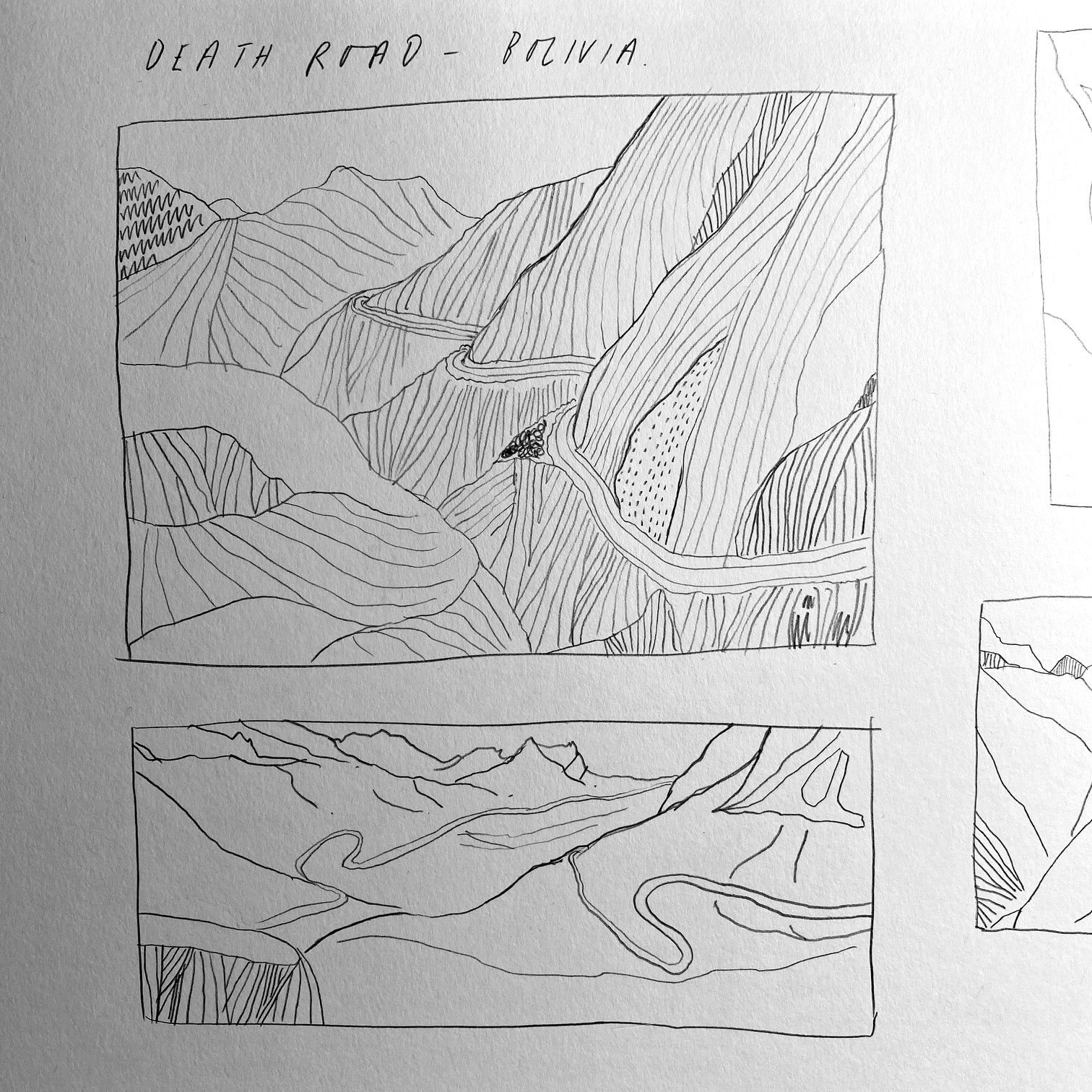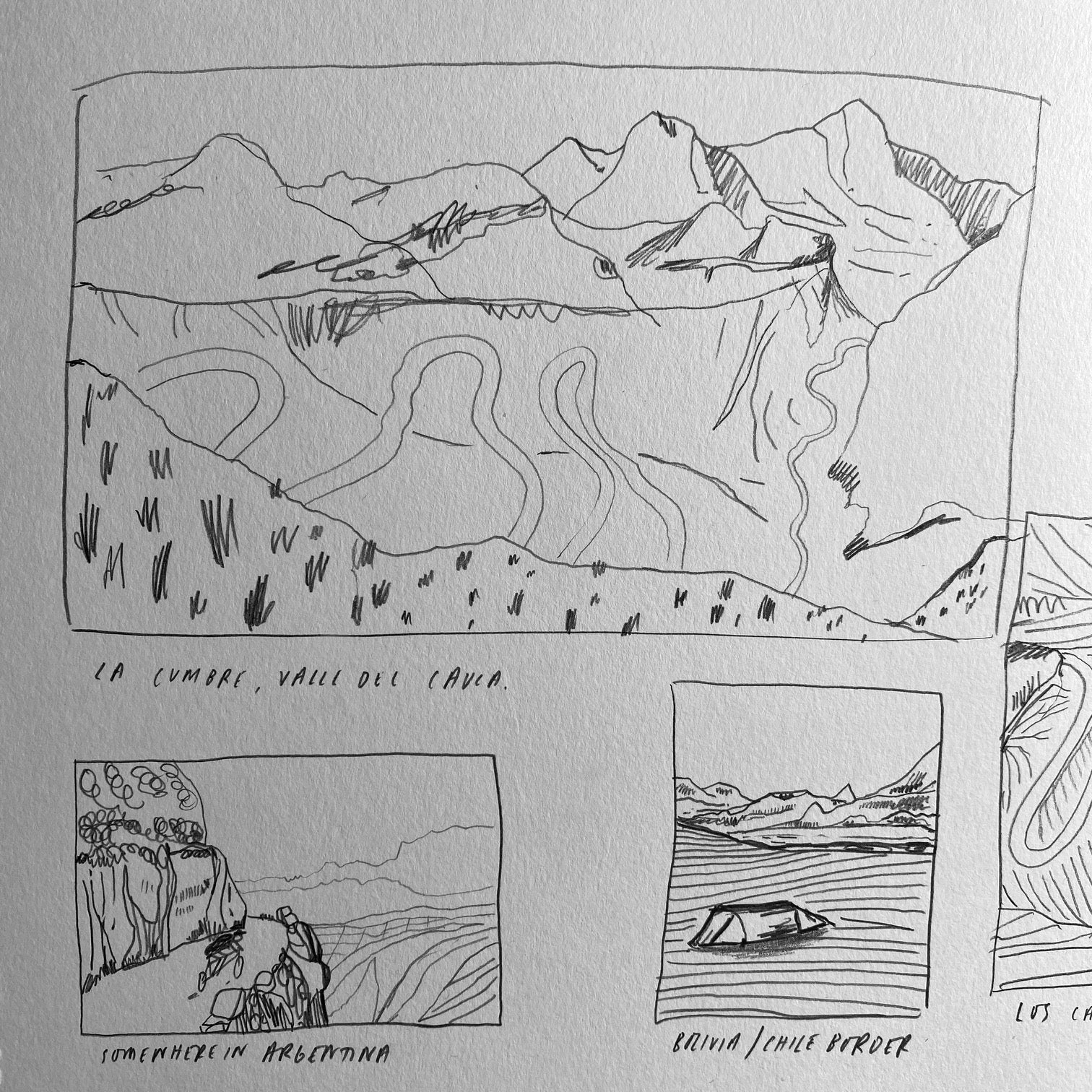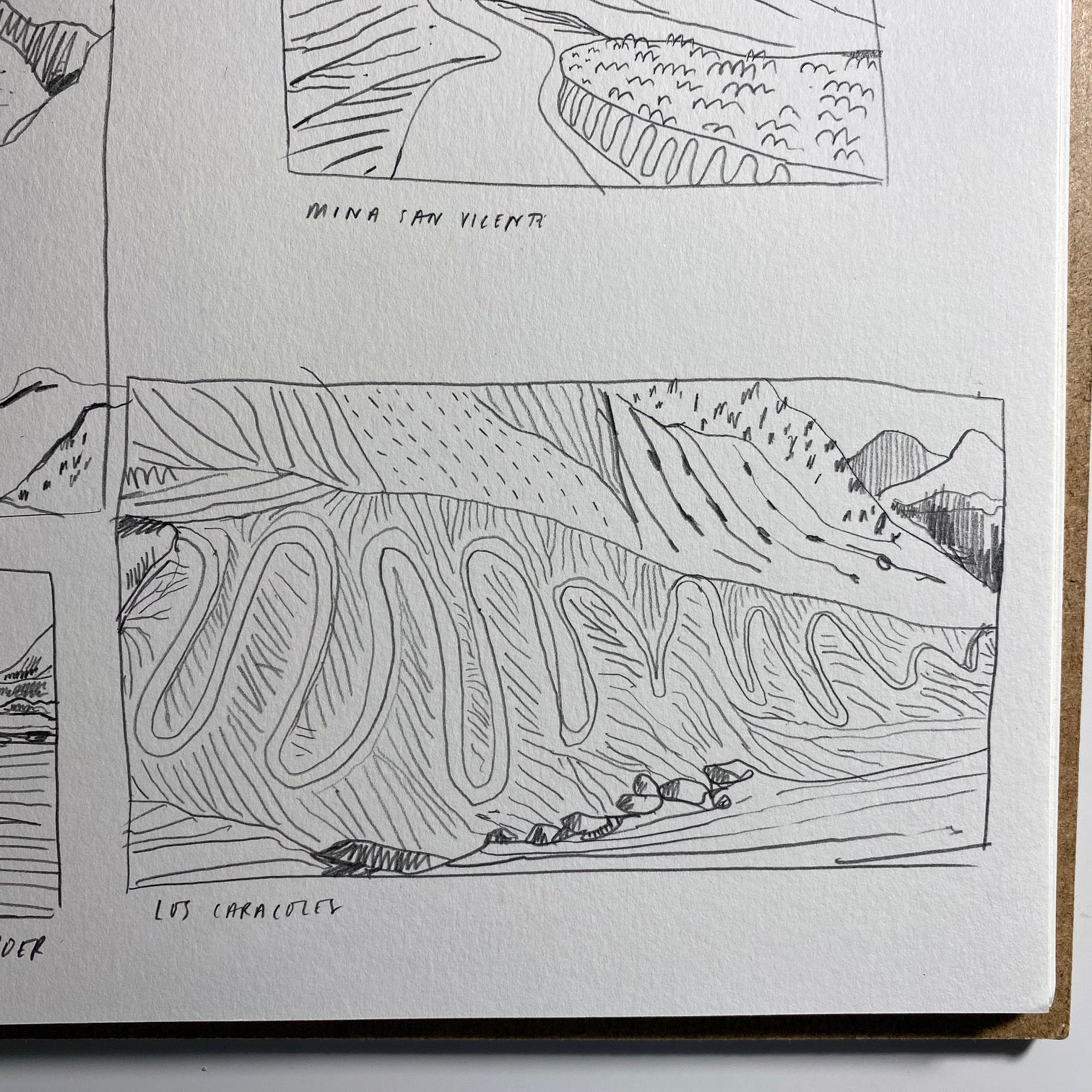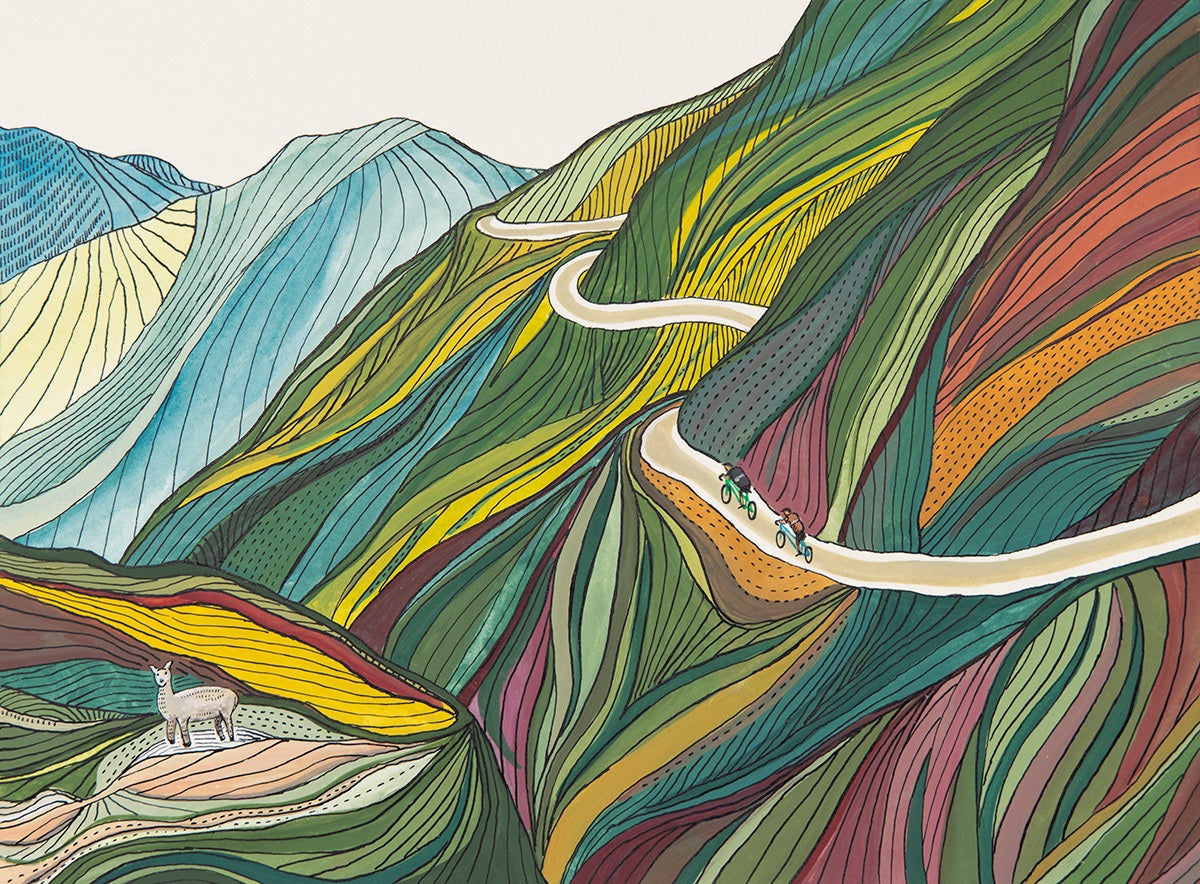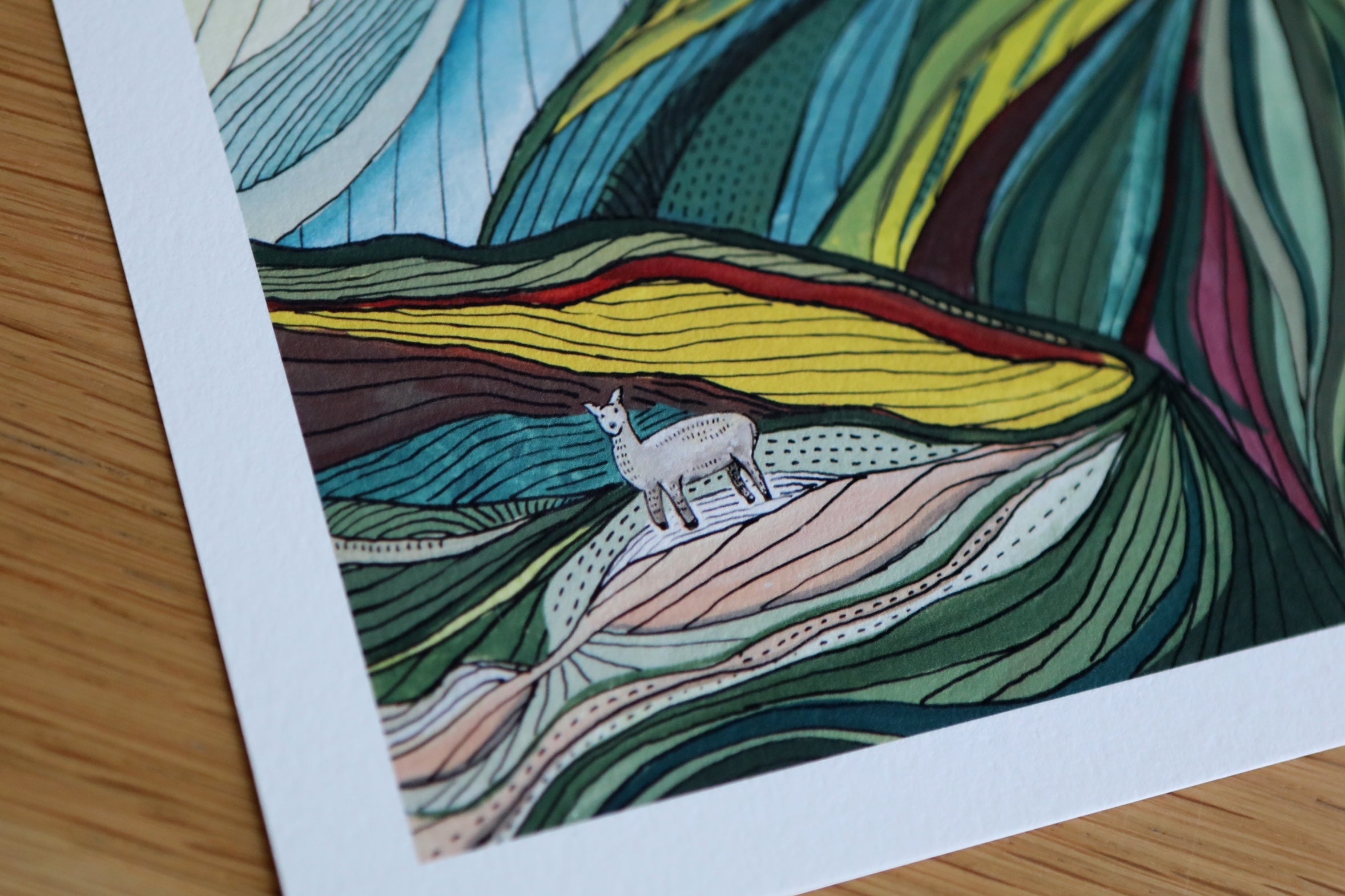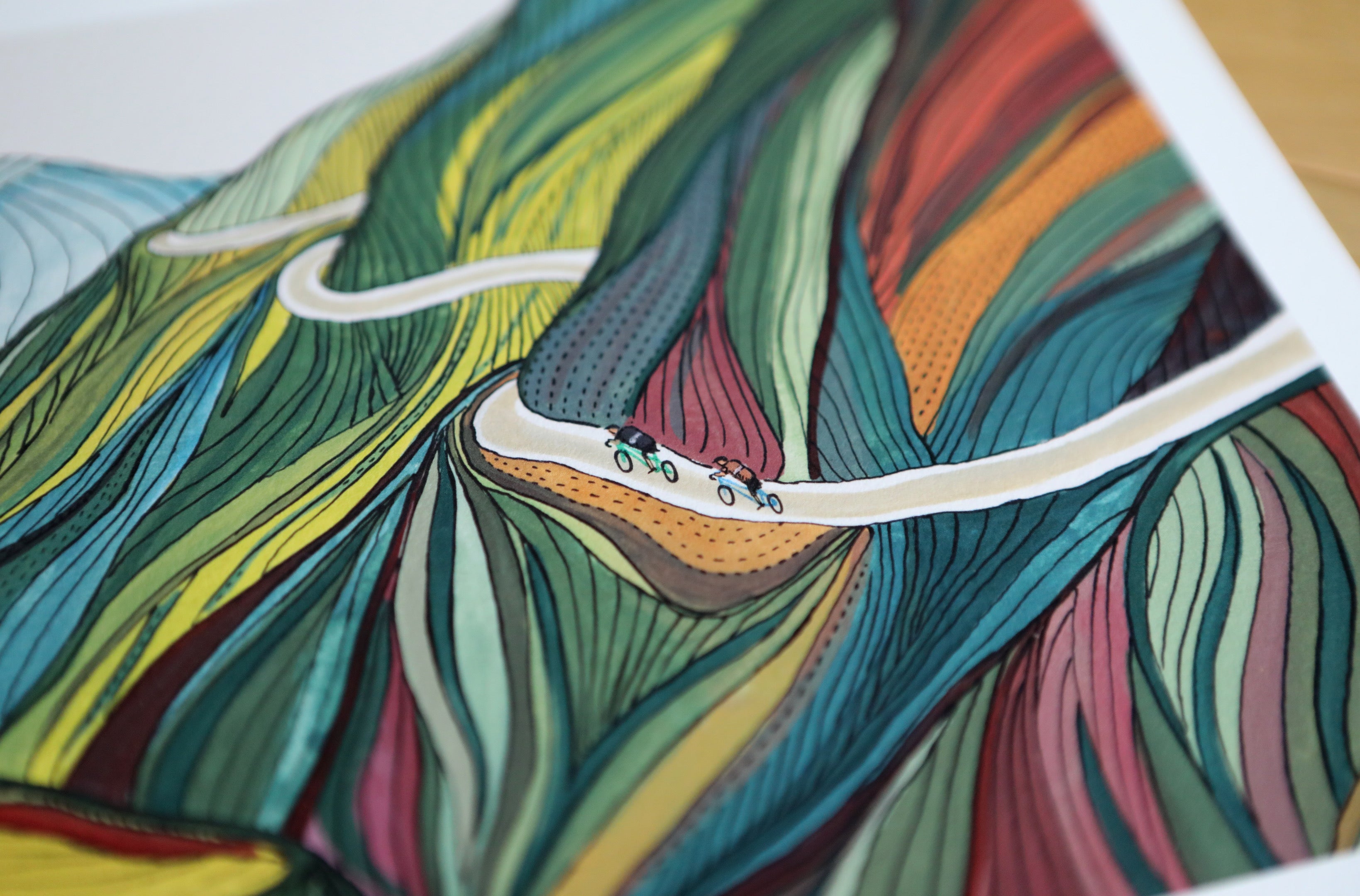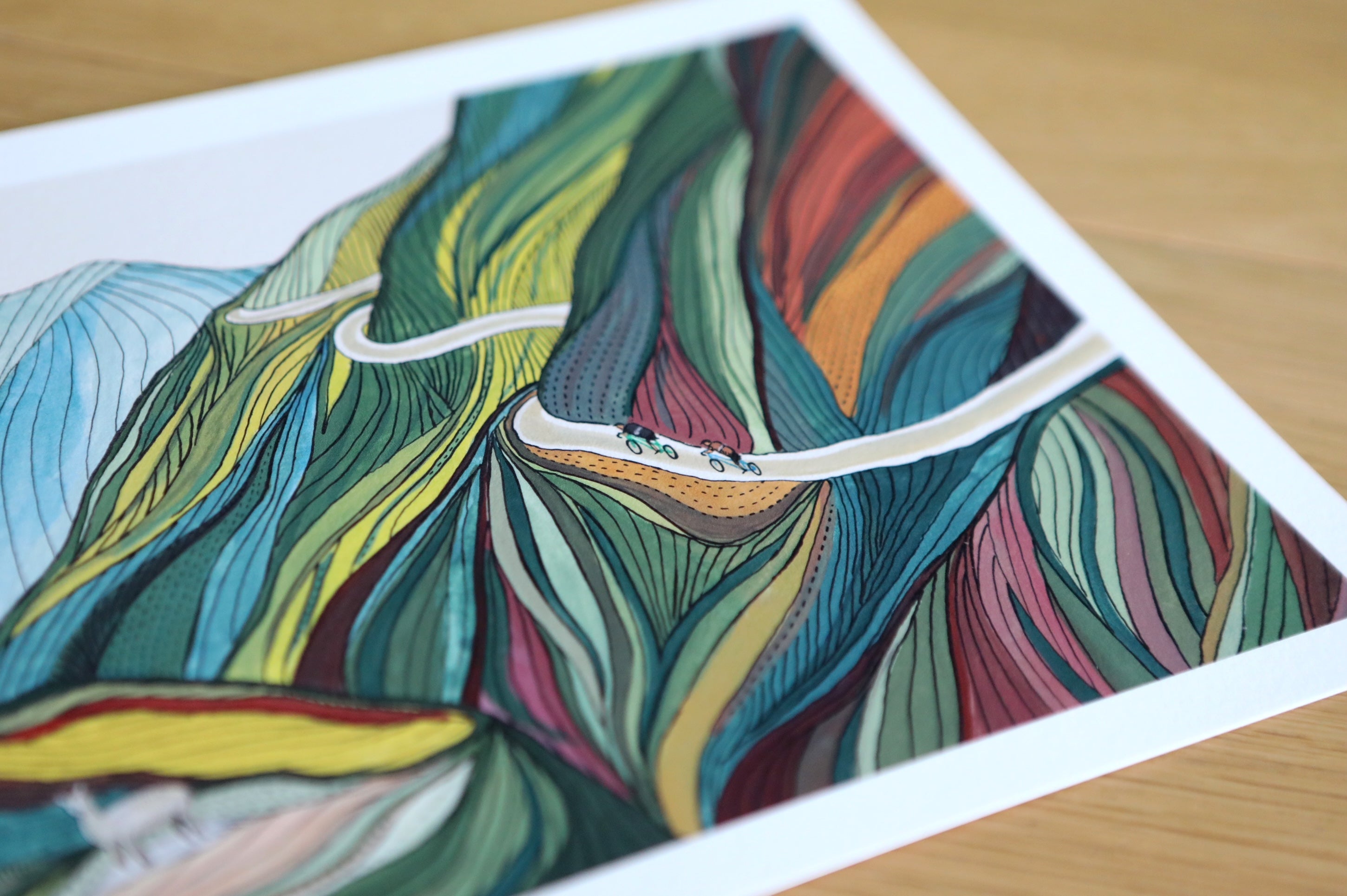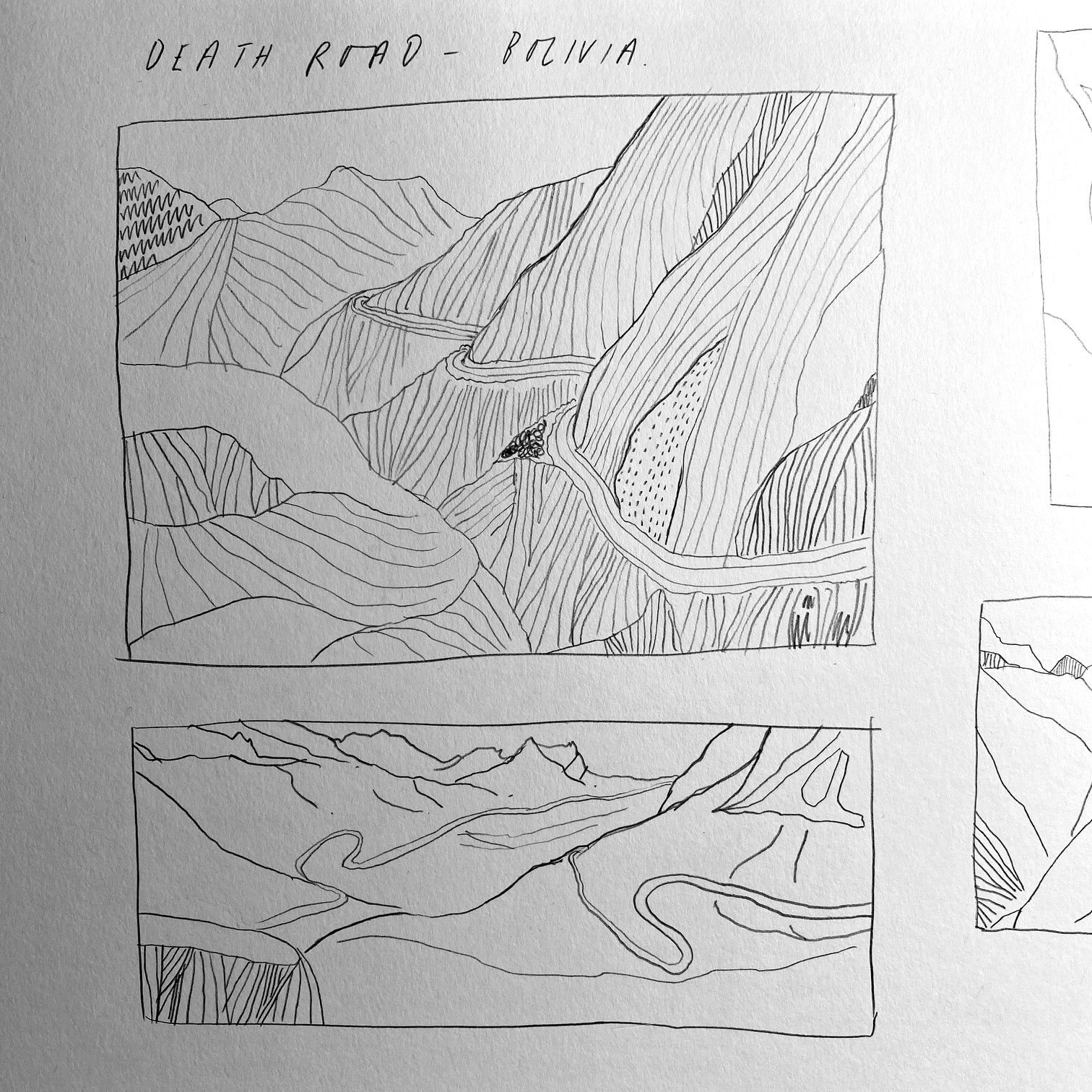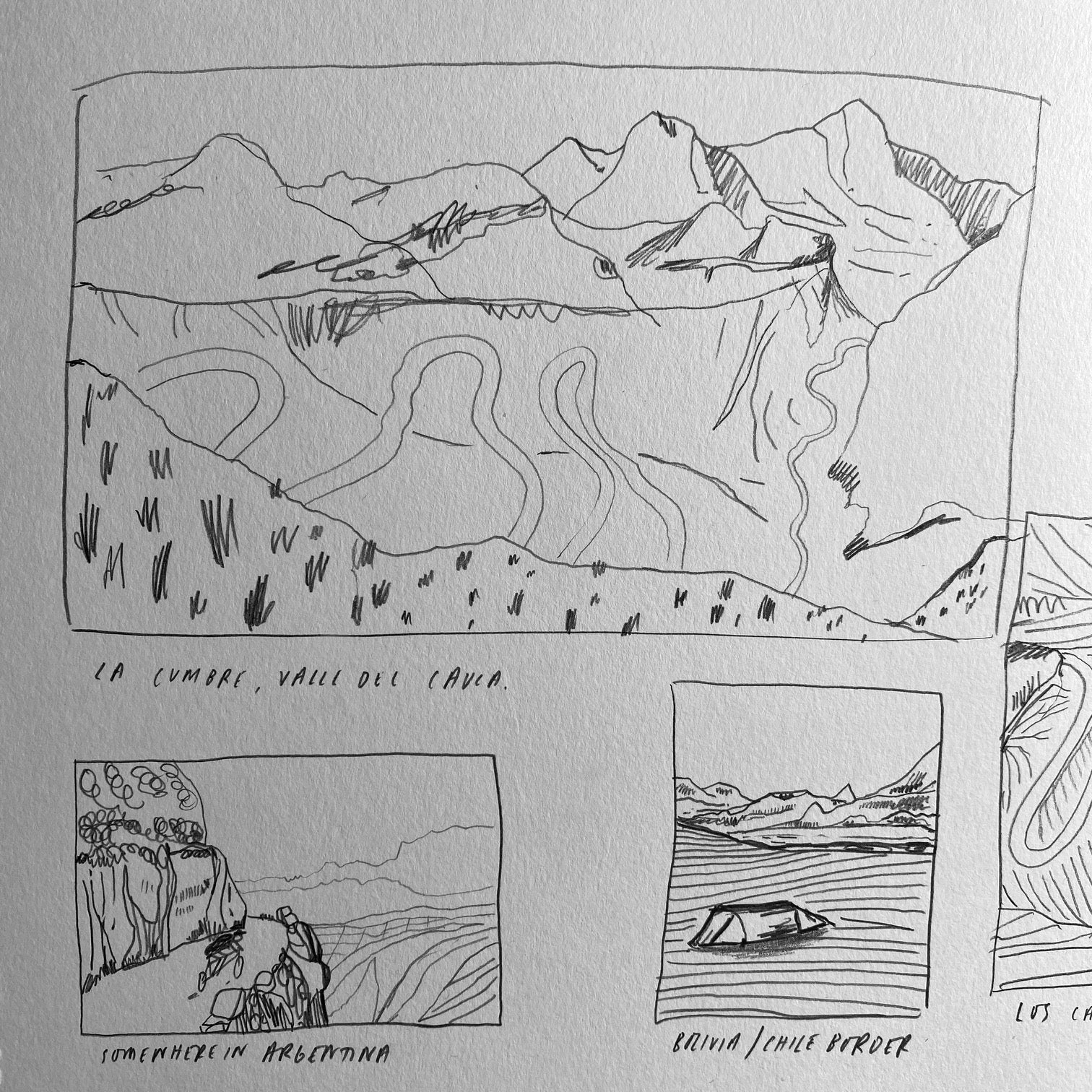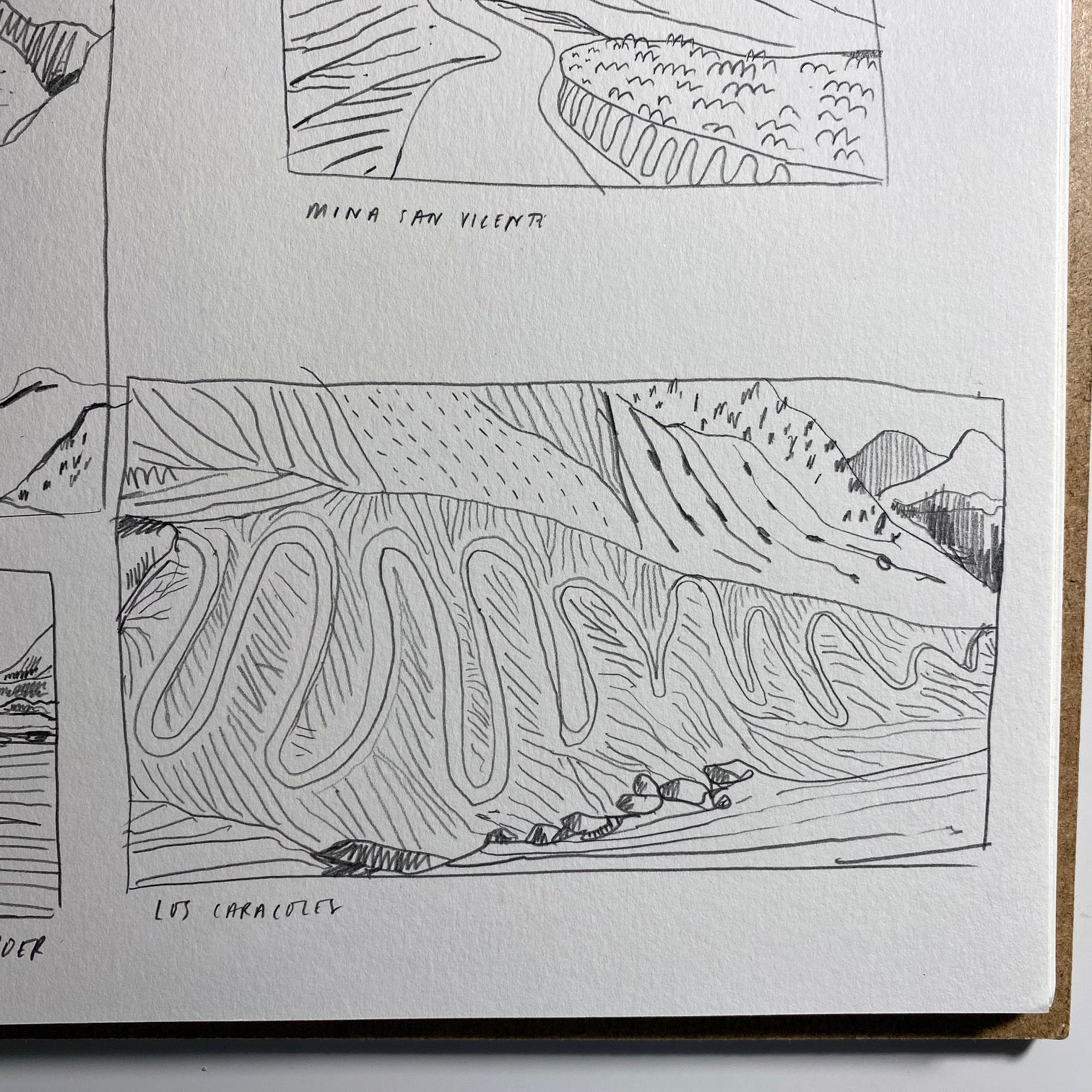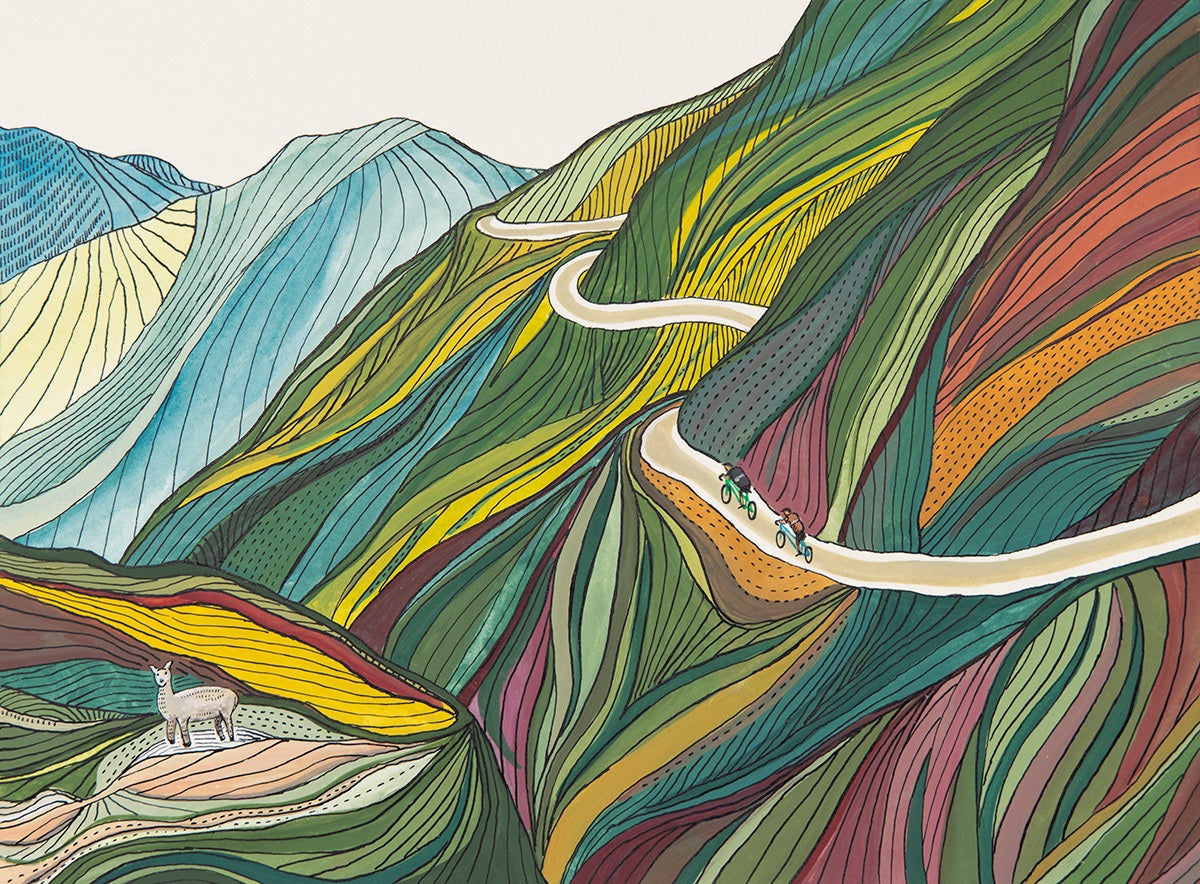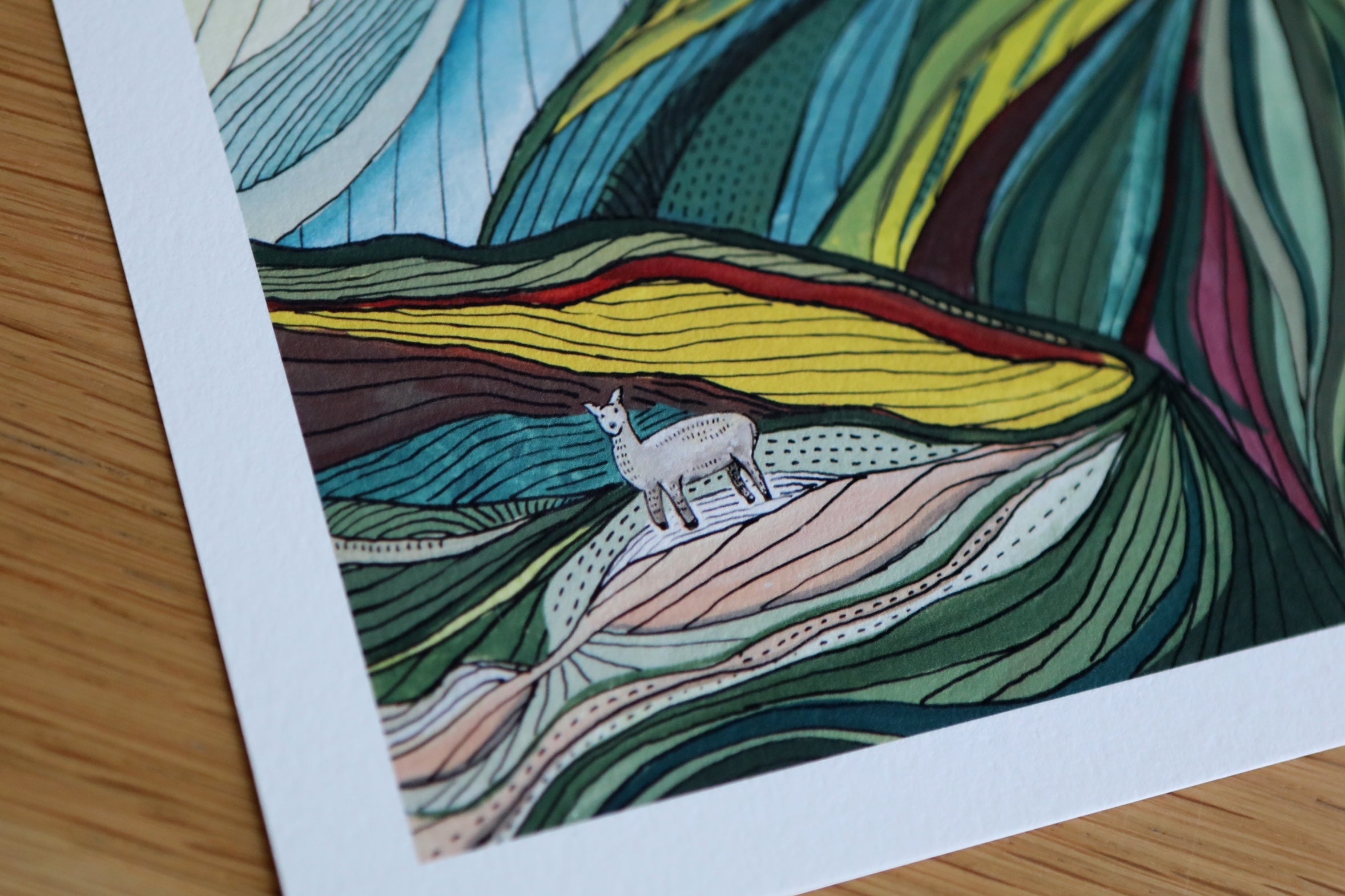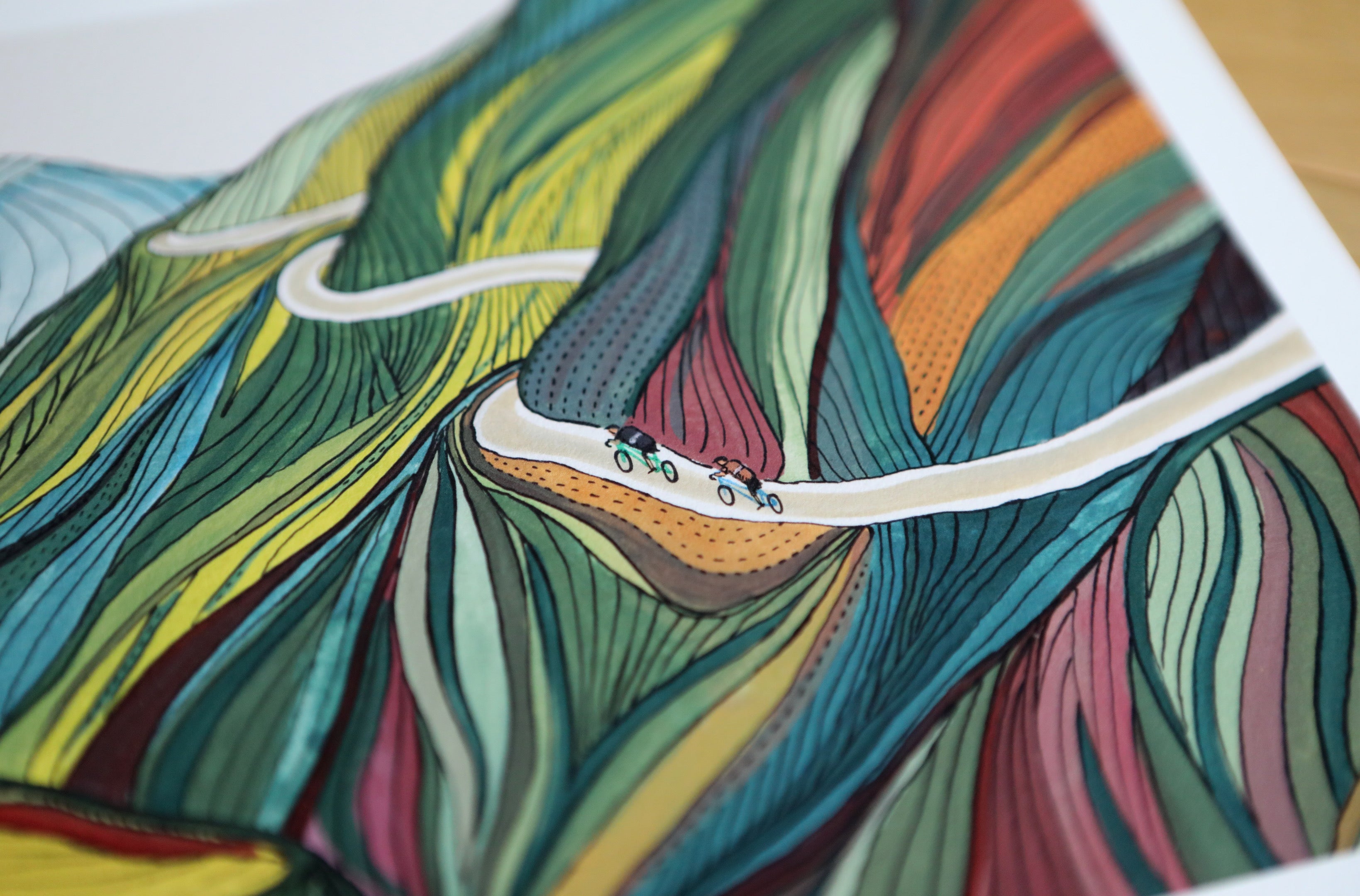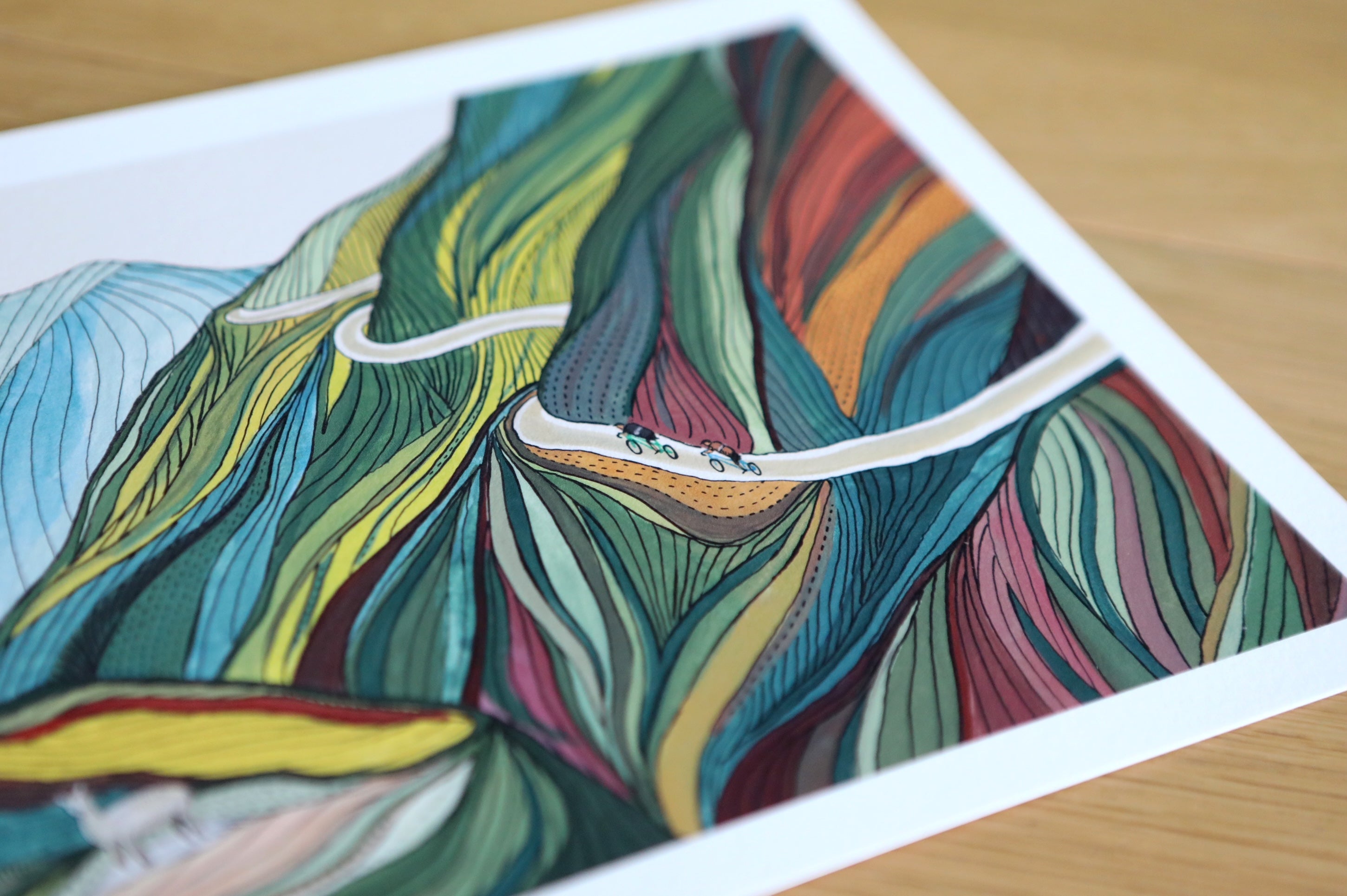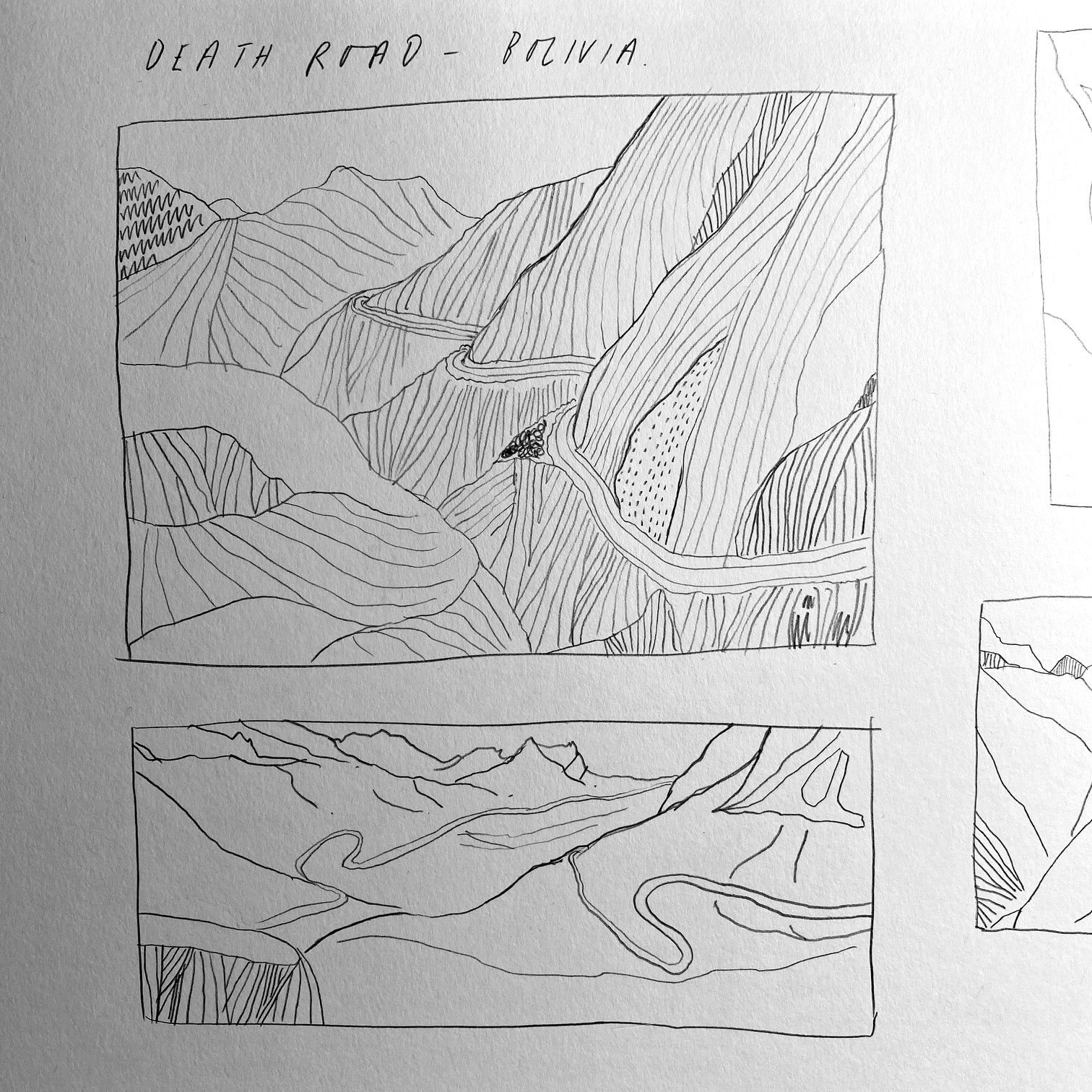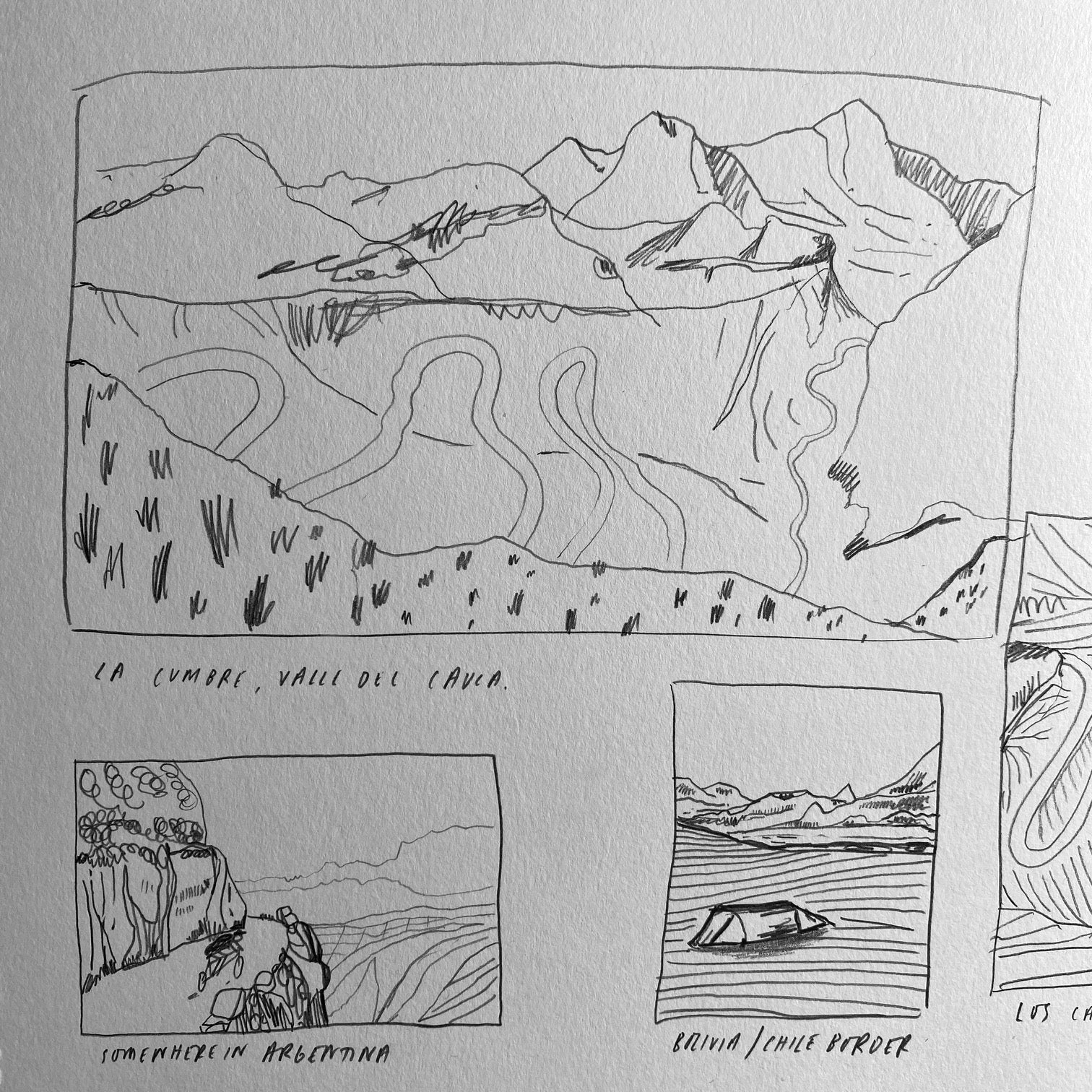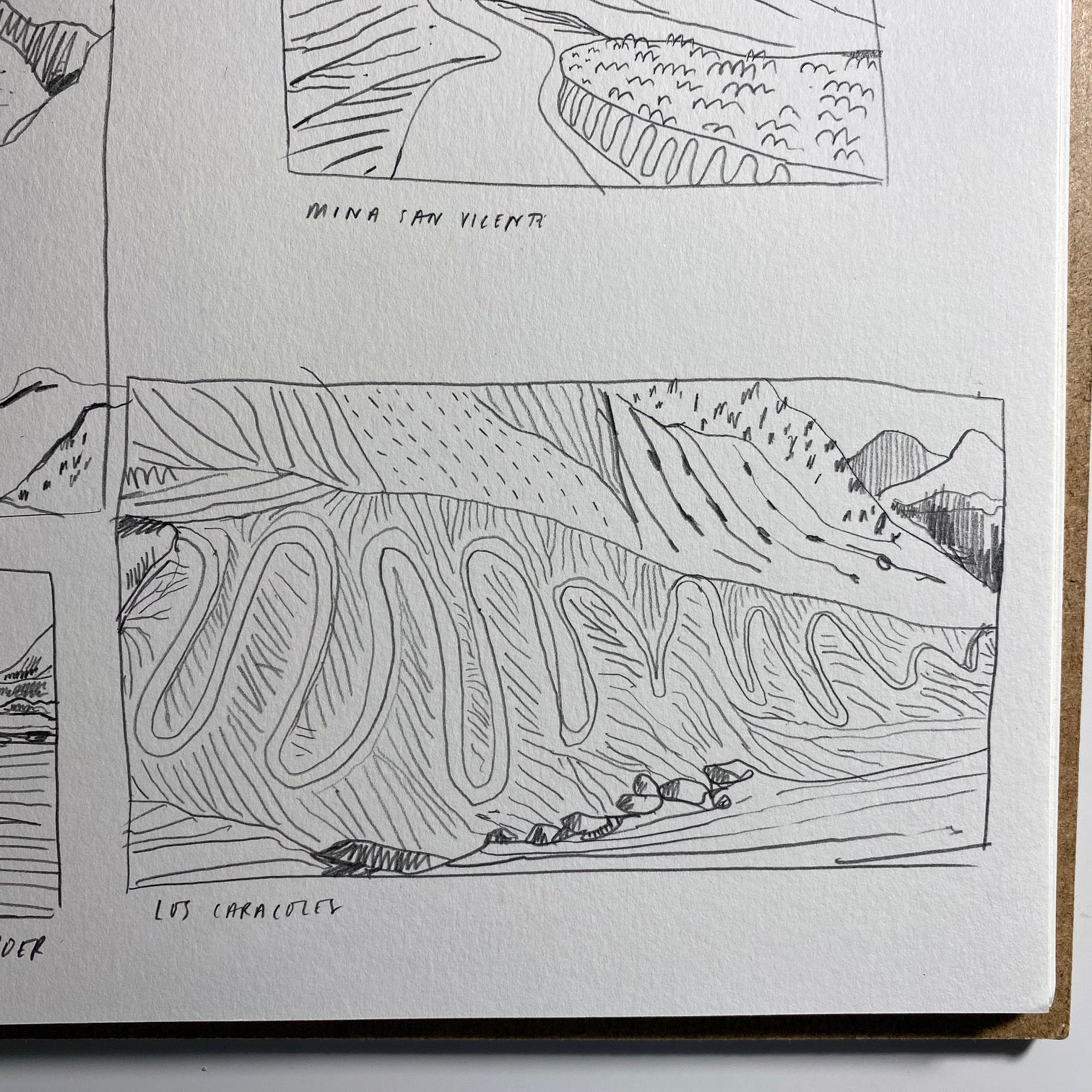 Ebb and Flow by Laurie King
Laurie King invokes the colourful landscape of South America in his exclusive print 'Ebb and Flow'
Inspired by October's Ink 'Llama Drama' - Anna McNuff's award winning tale of her 6 month cycle tour along the Andes from La Paz to Ushuia with best friend and cheesy puff provider Faye Shepherd.
A keen cyclist himself, Laurie captures the vibe of the journey which spoke to the yearning in his pedal pumping heart.
Laurie is an illustrator and graphic designer living the coastal life in Swanage Bay. Inspired by the outdoors and his love of cycling and running, Laurie revels in capturing beautiful landscapes and routes in his distinctive line work and detail.
Hang this on your wall and be forever seduced by the life enhancing lure of Bolivia's Death Road.
Ebb and Flow
26 x 20 cm
Gouache paint, pen and ink
Printed on NST Bright White, 315gsm

Limited edition of 15.