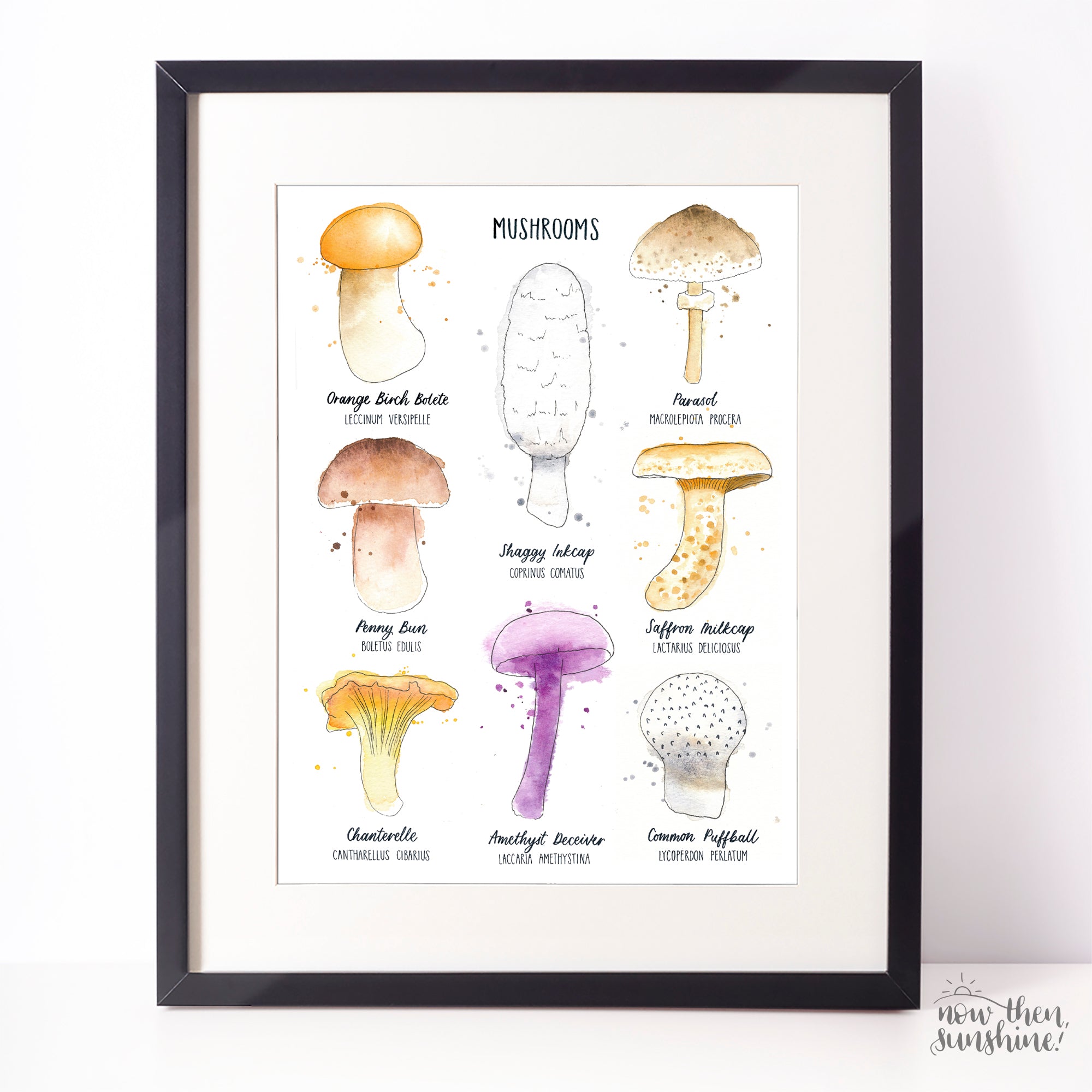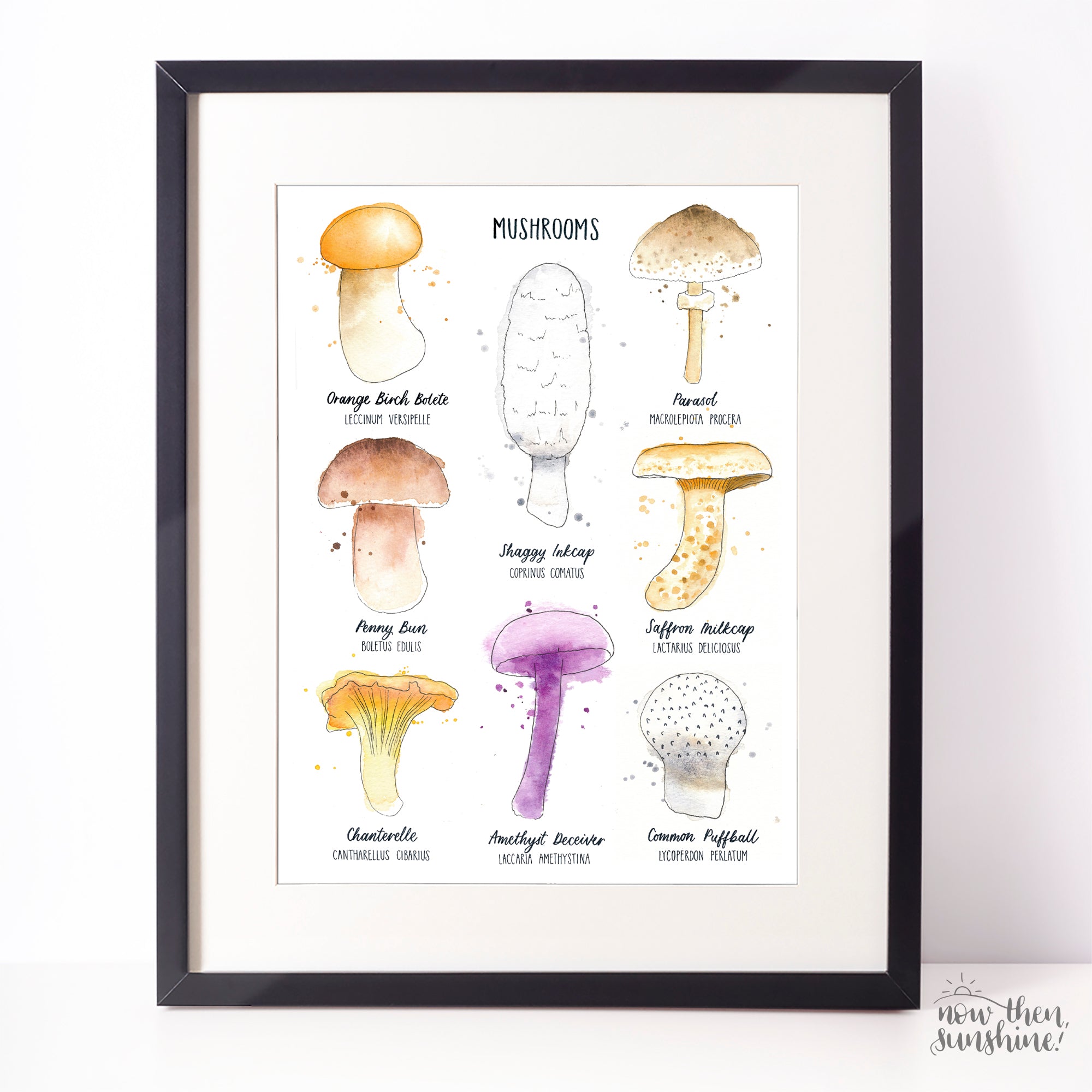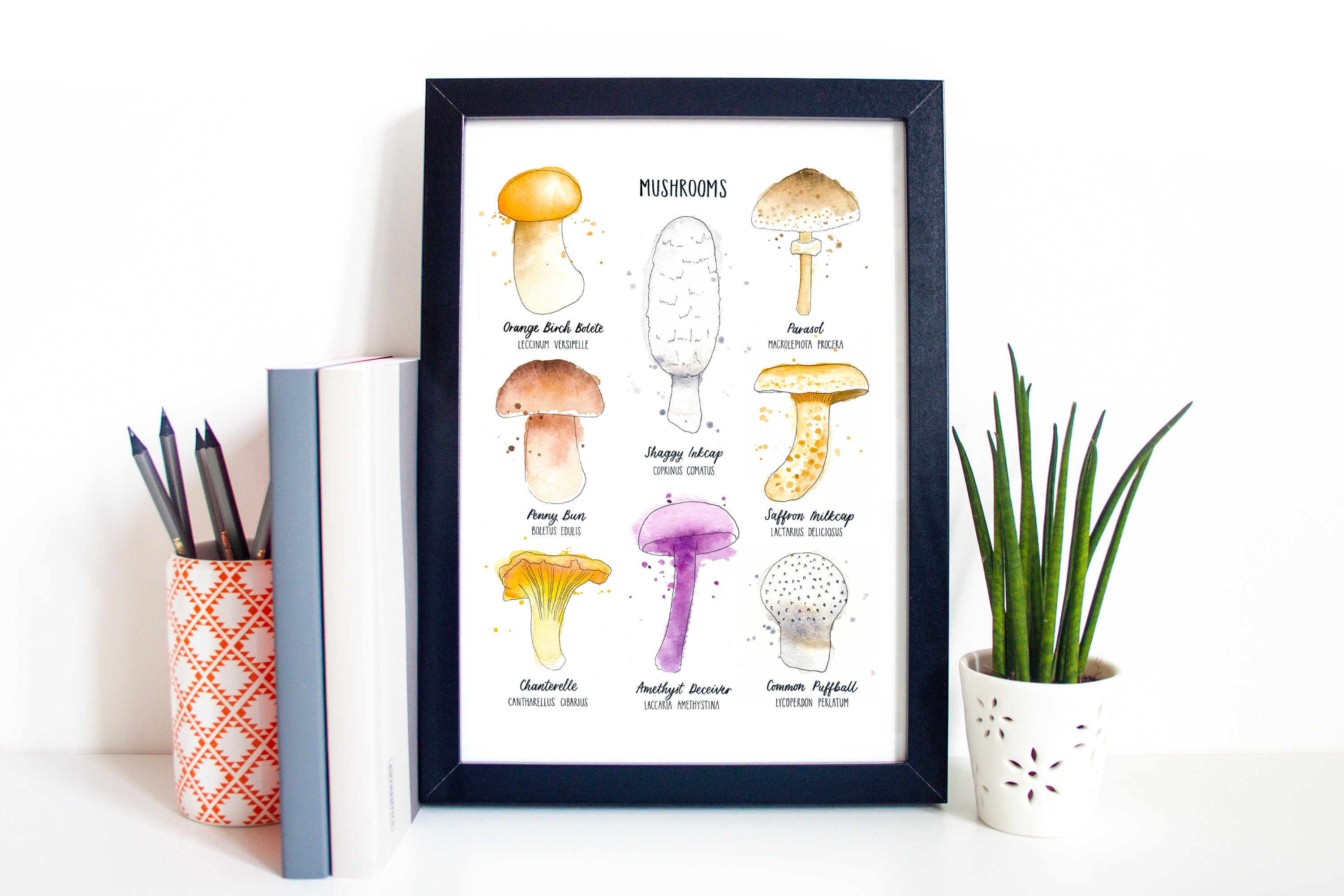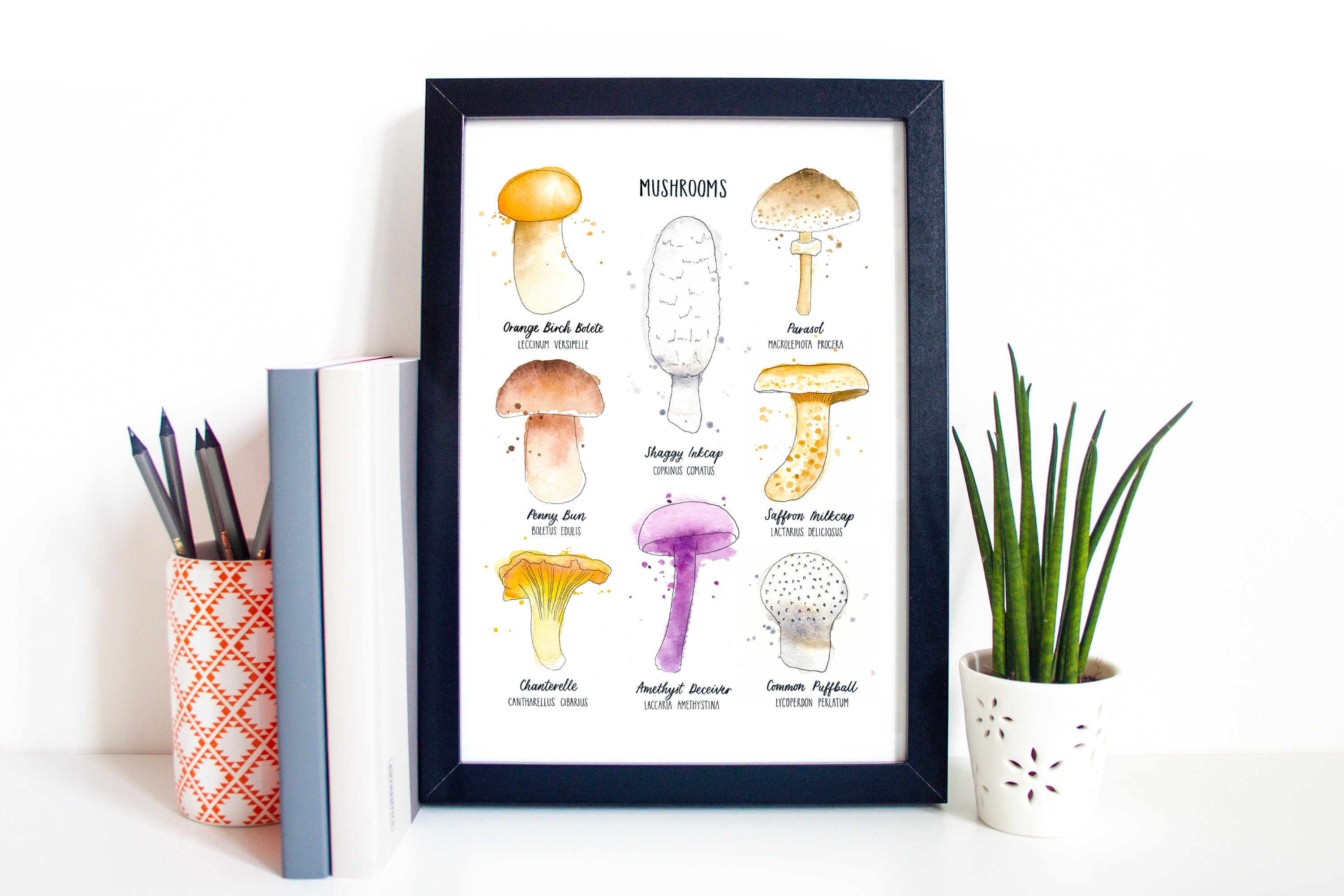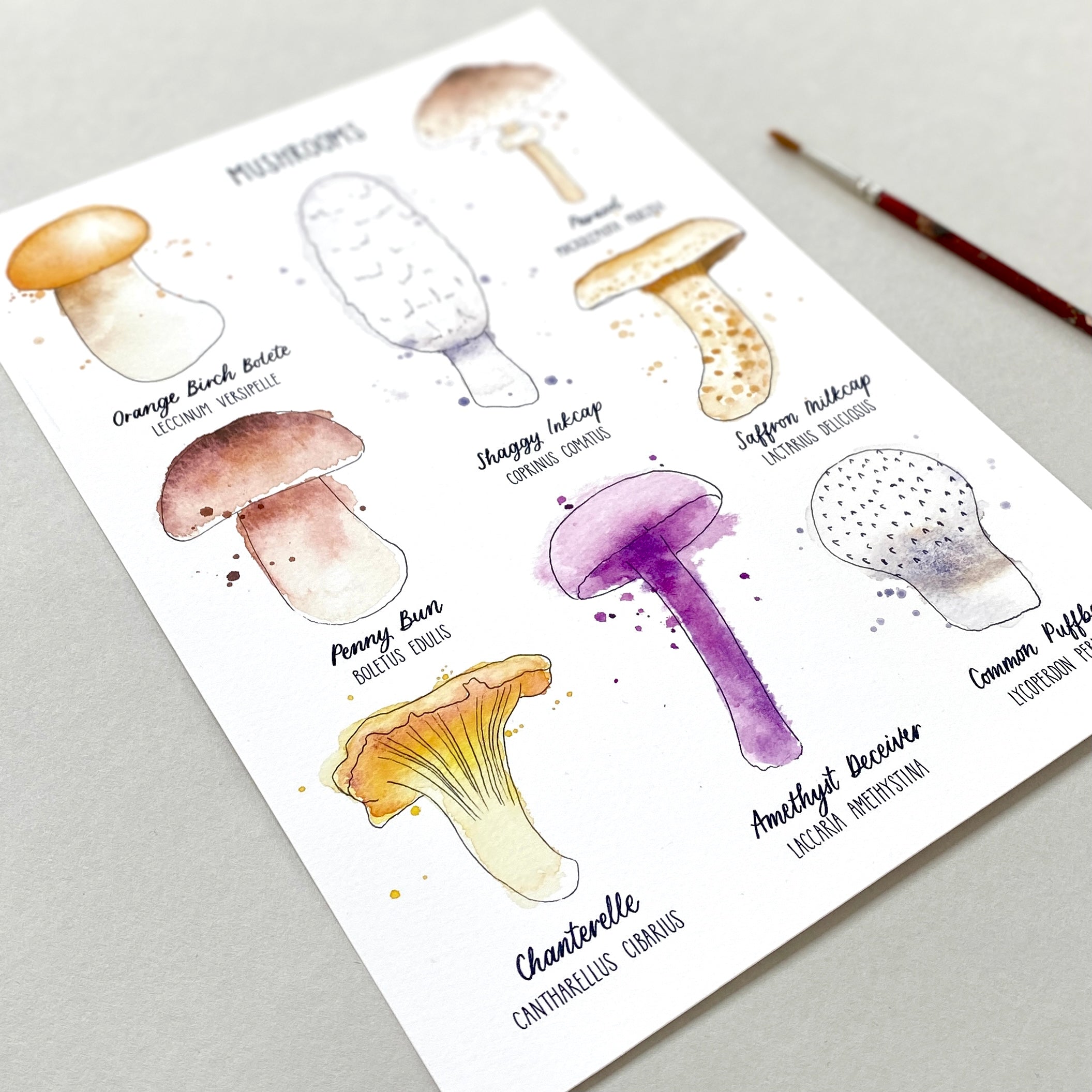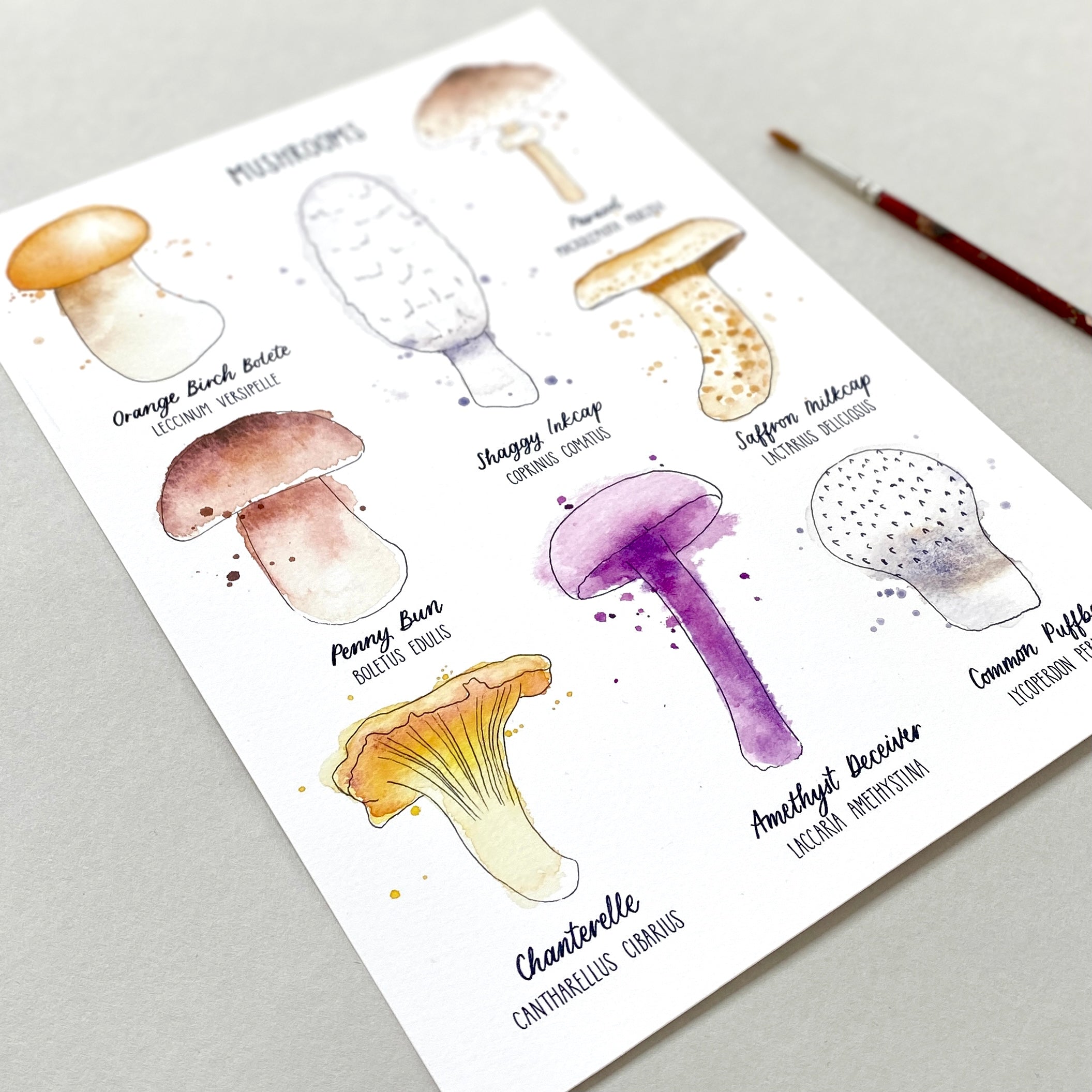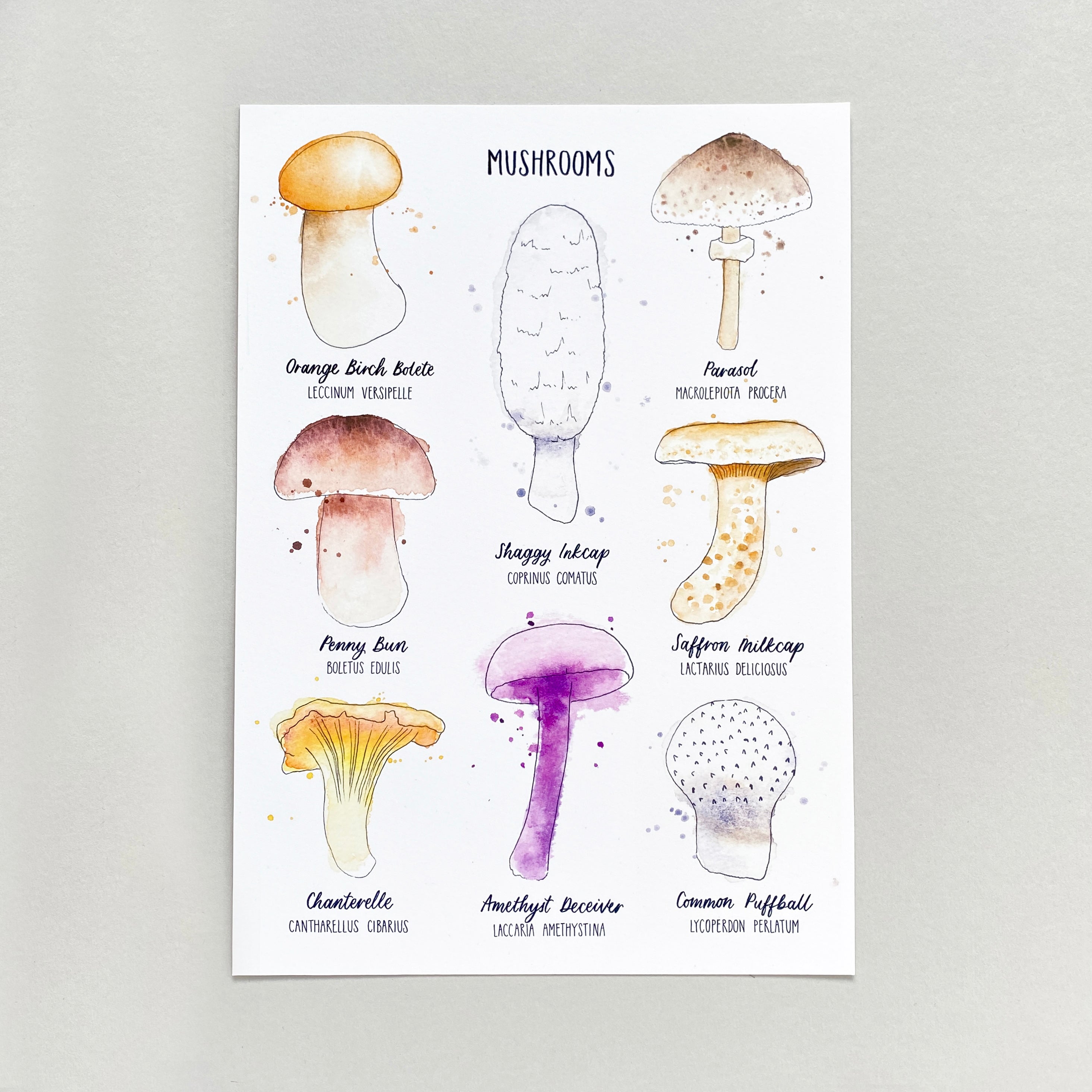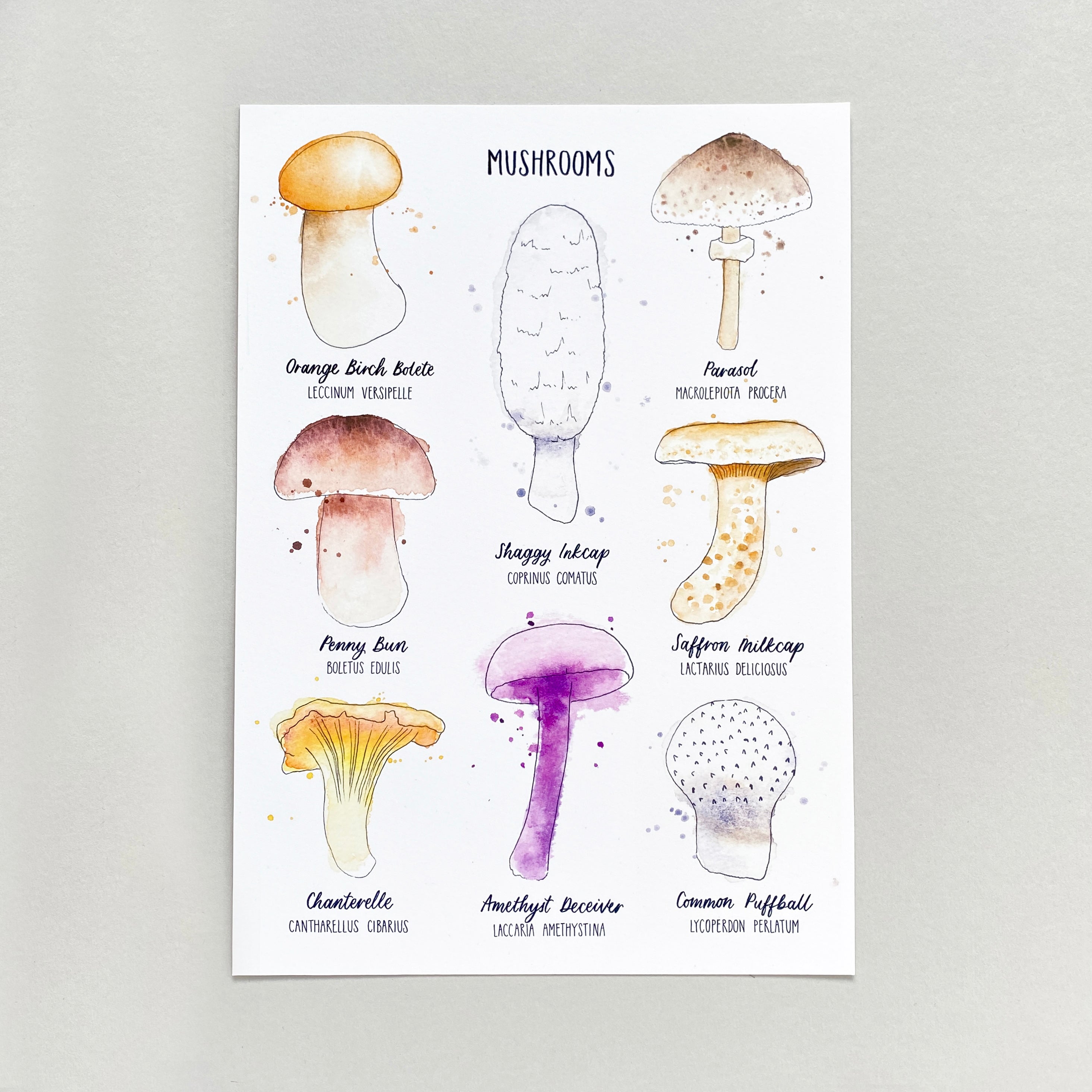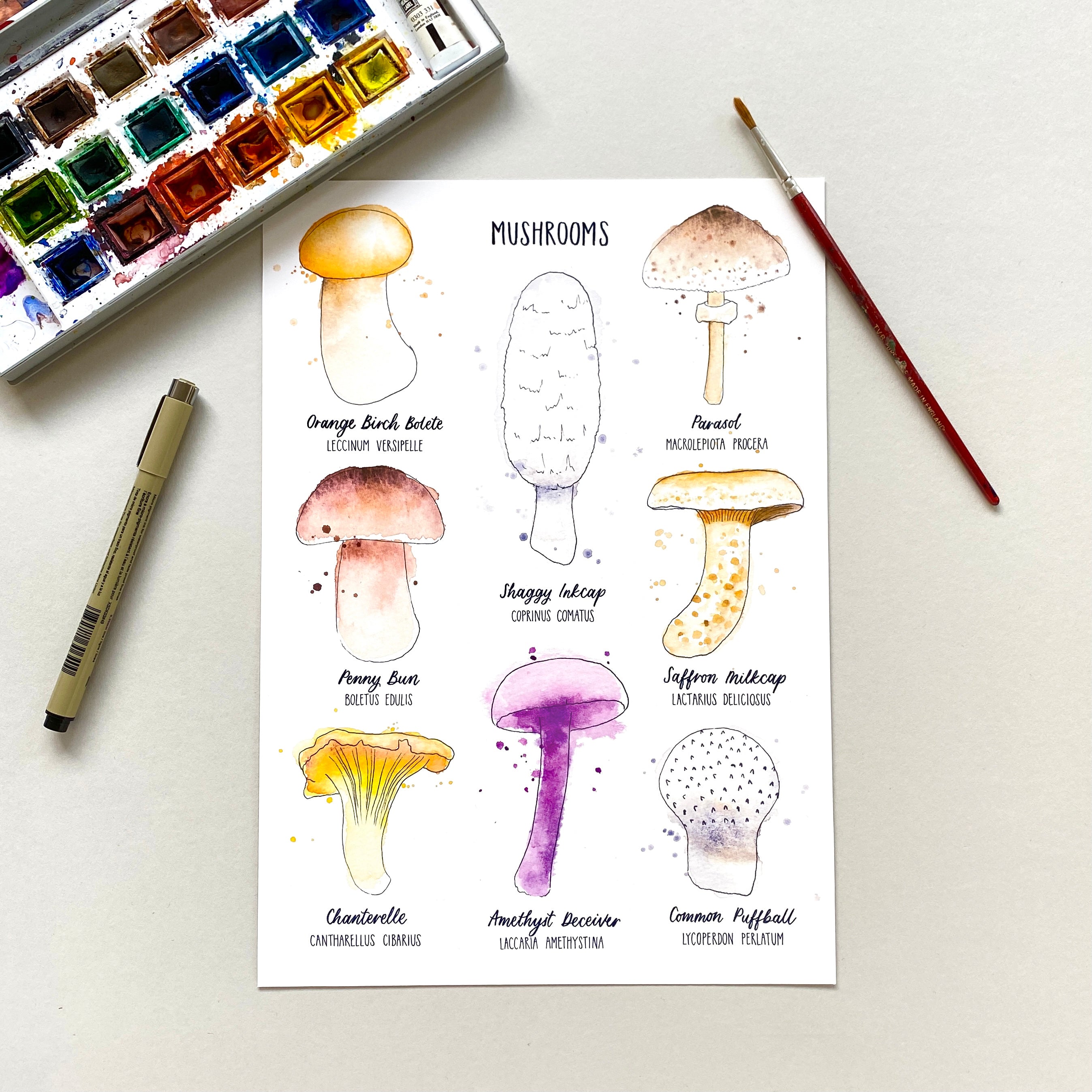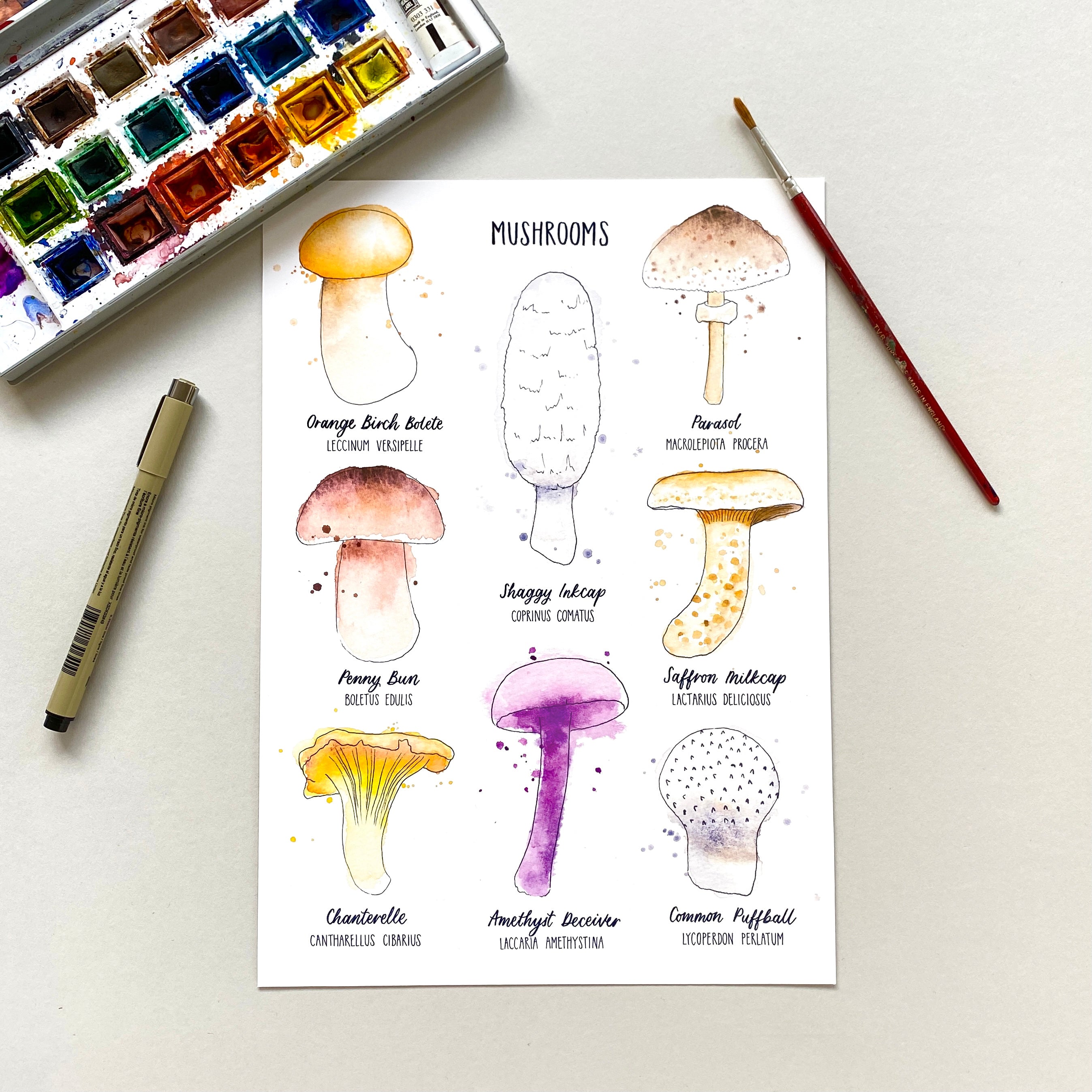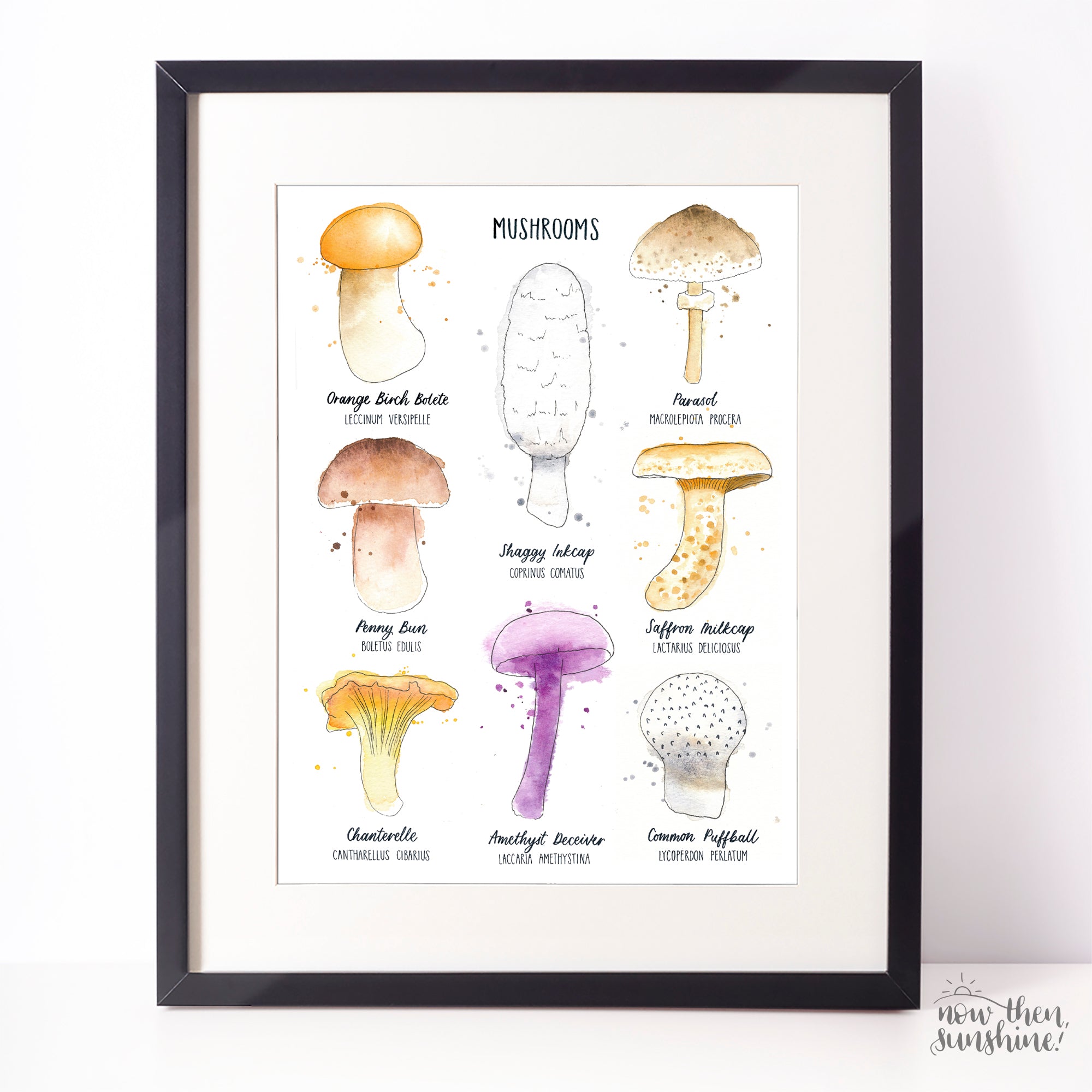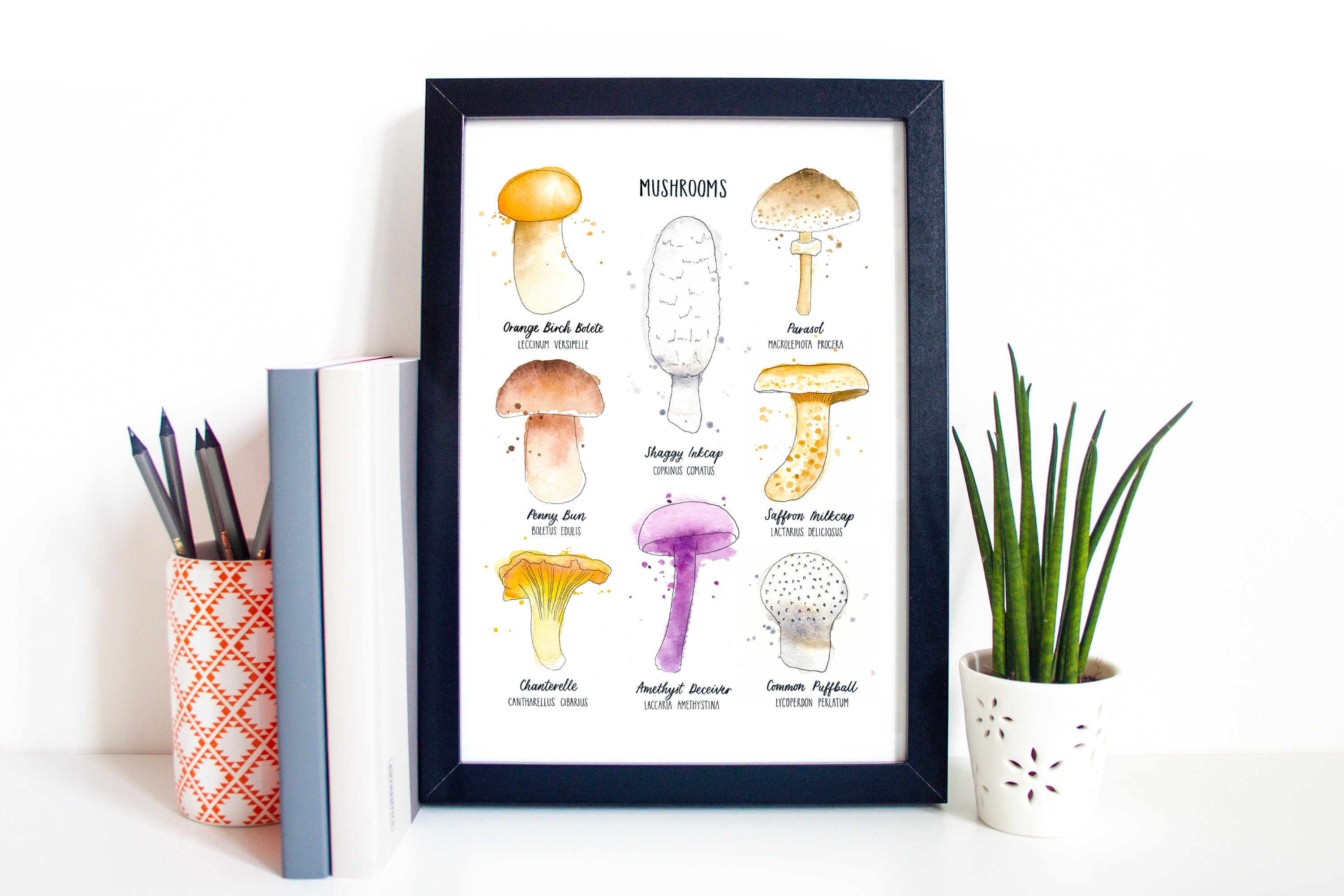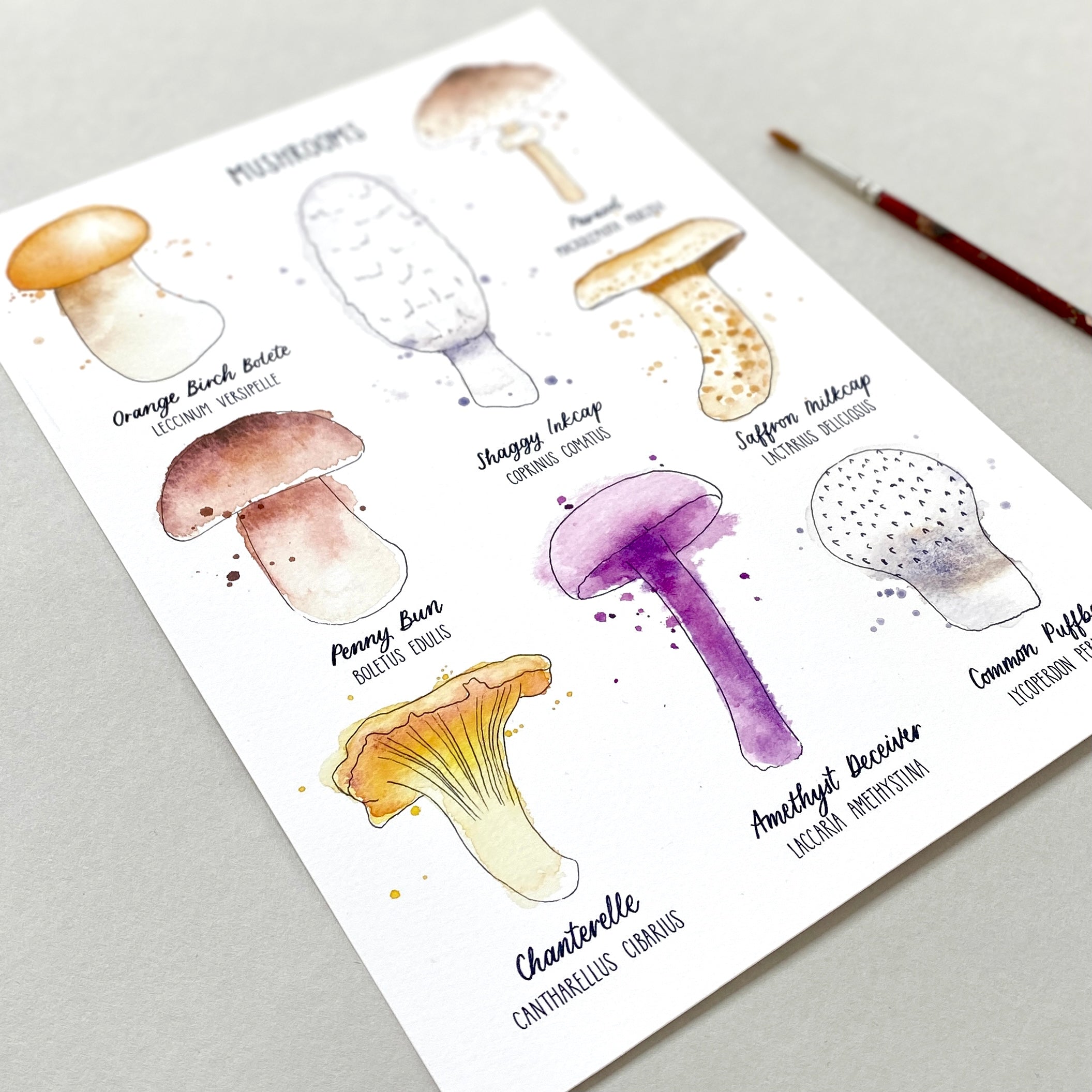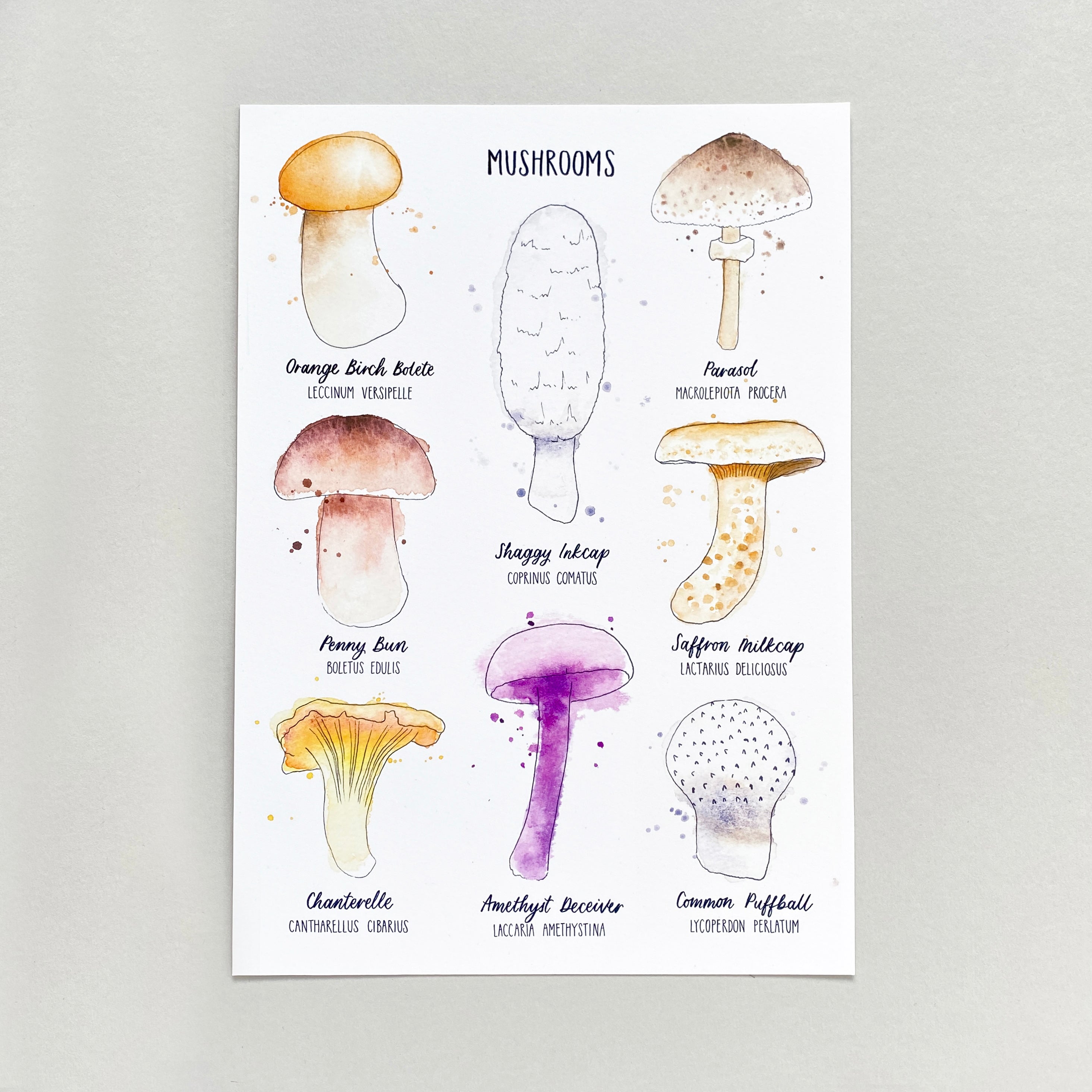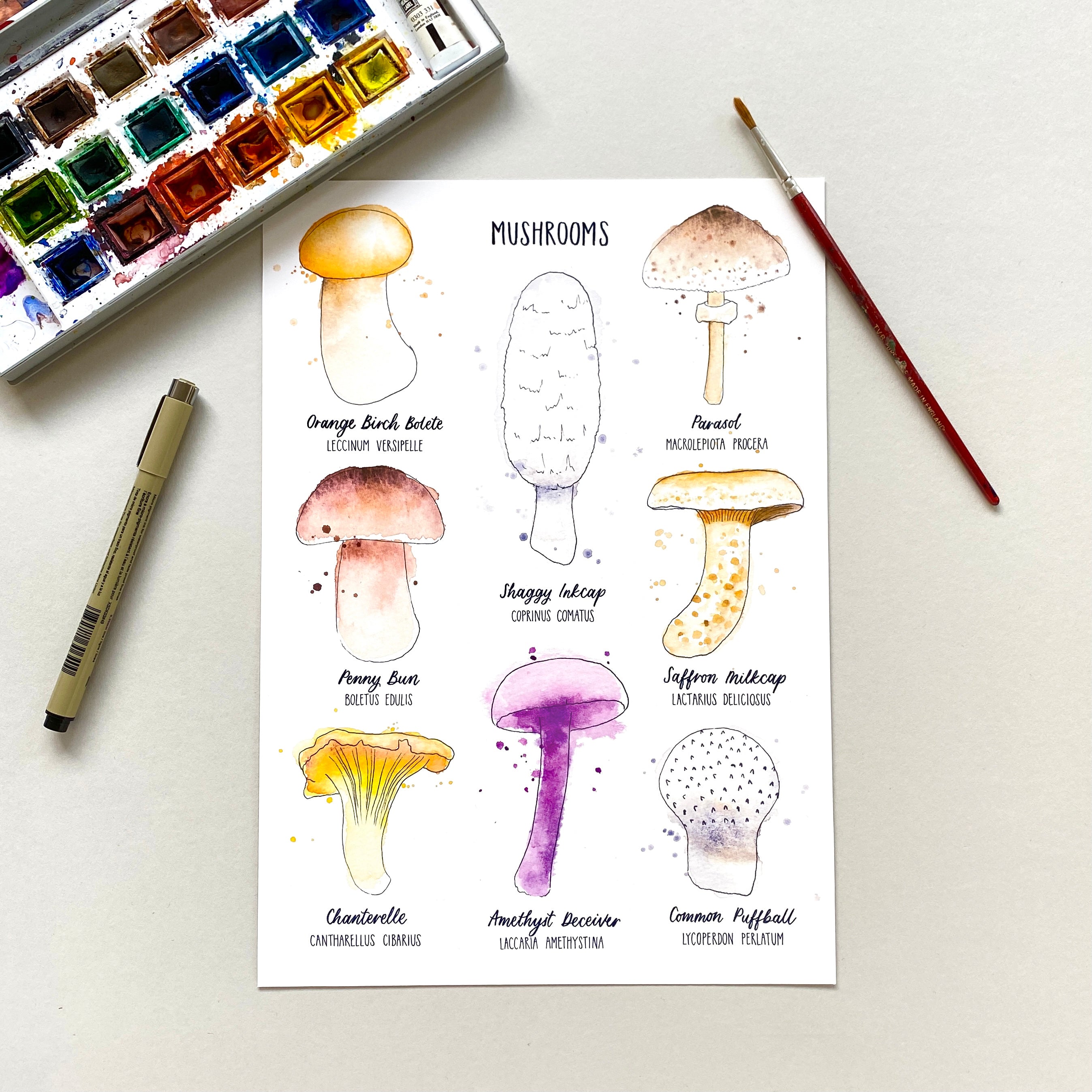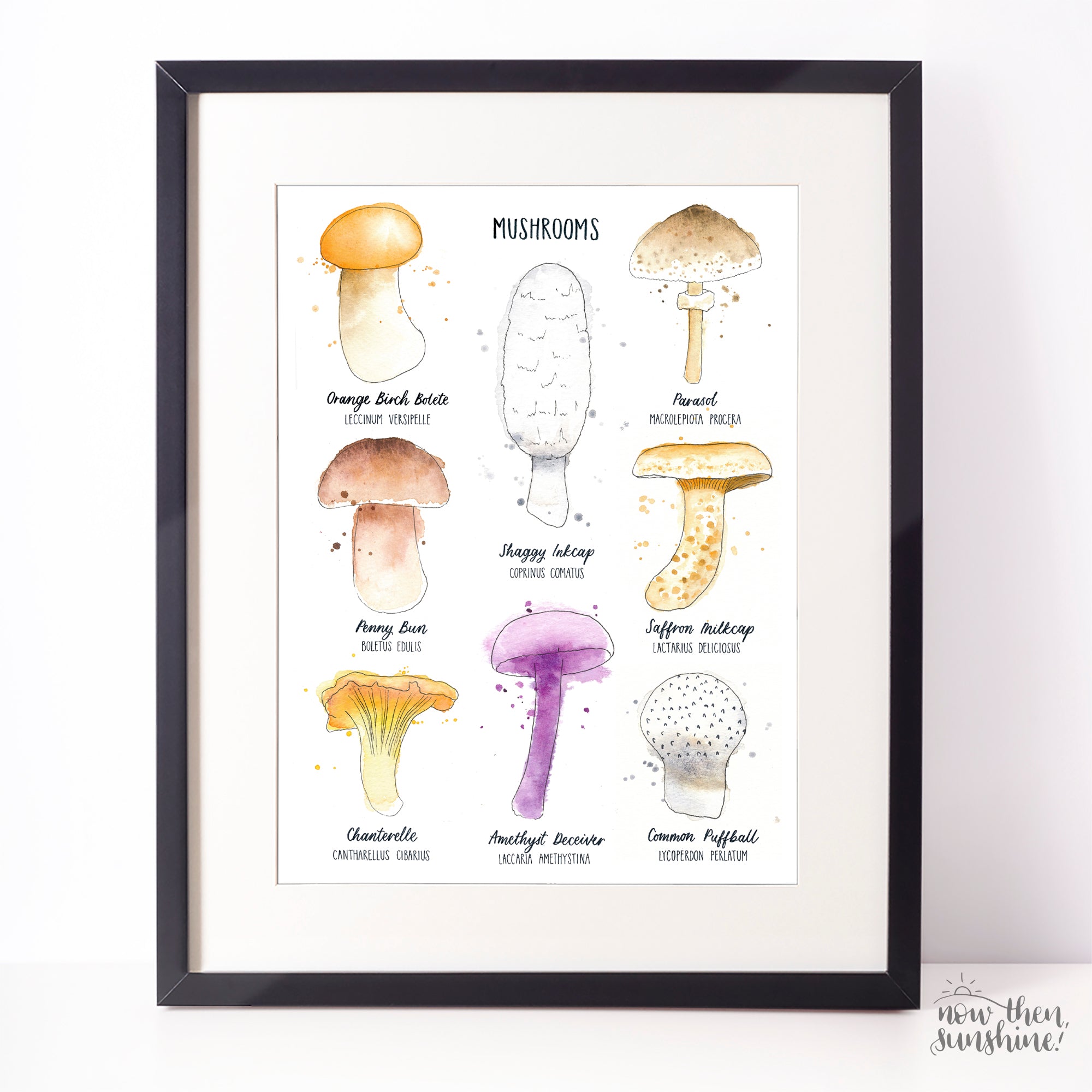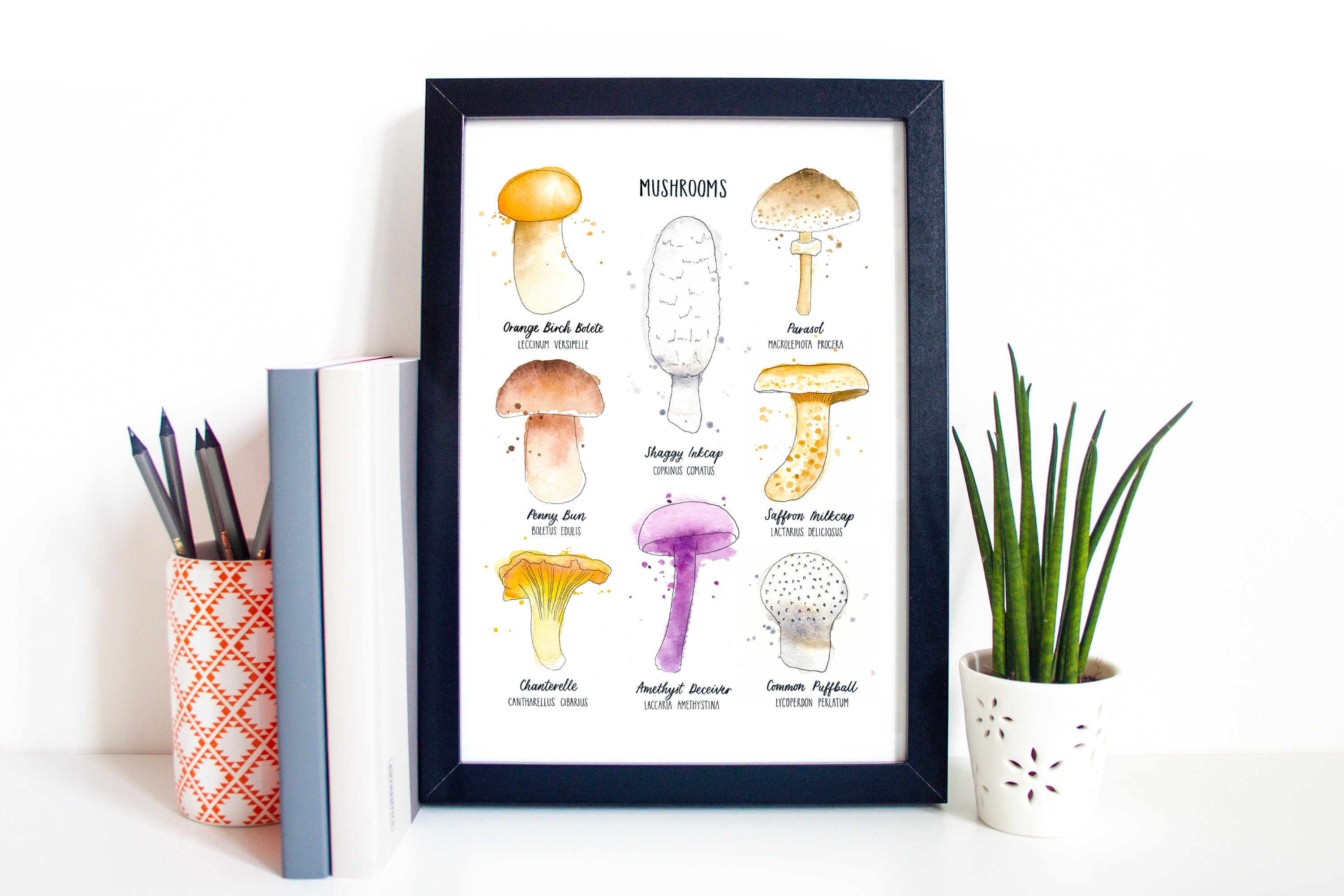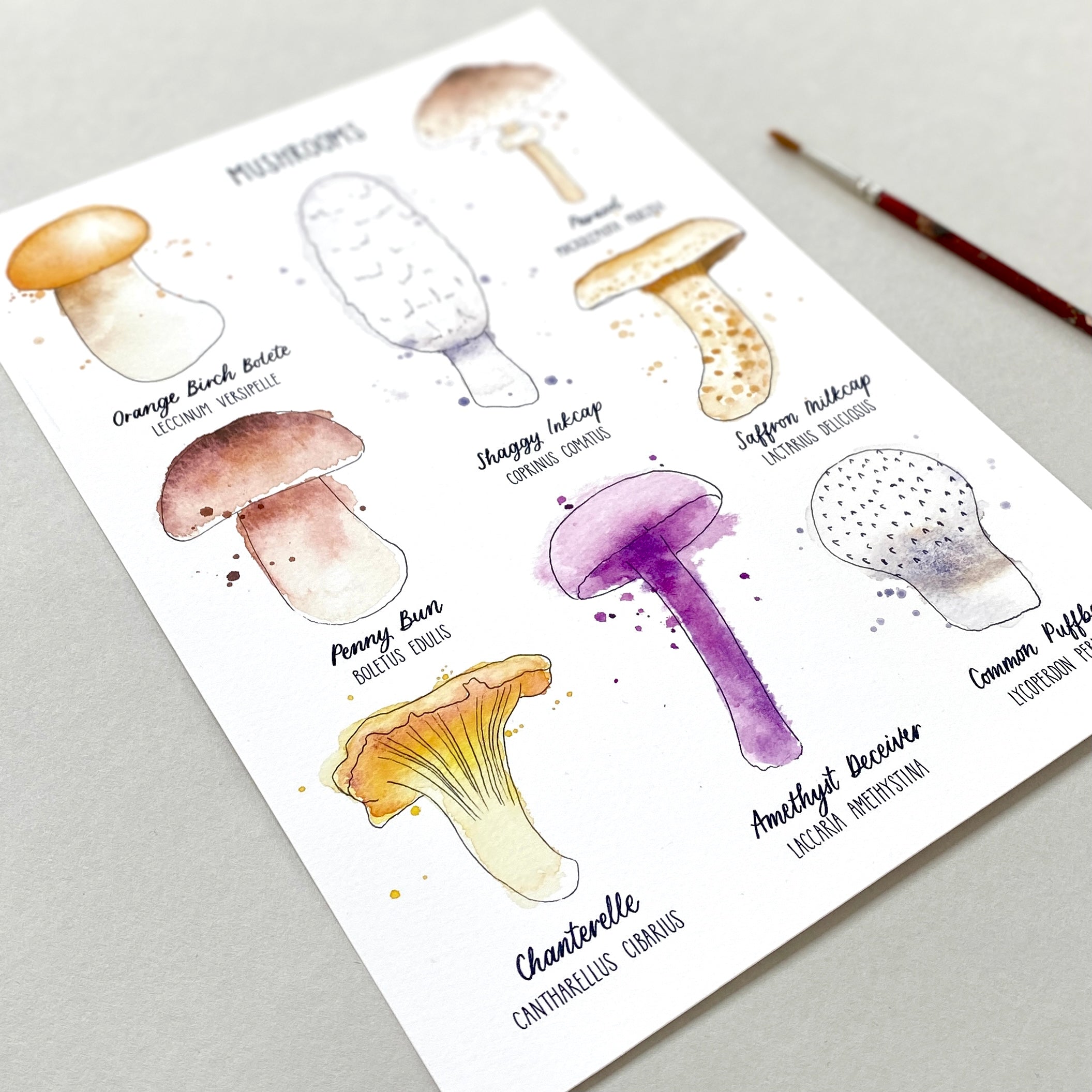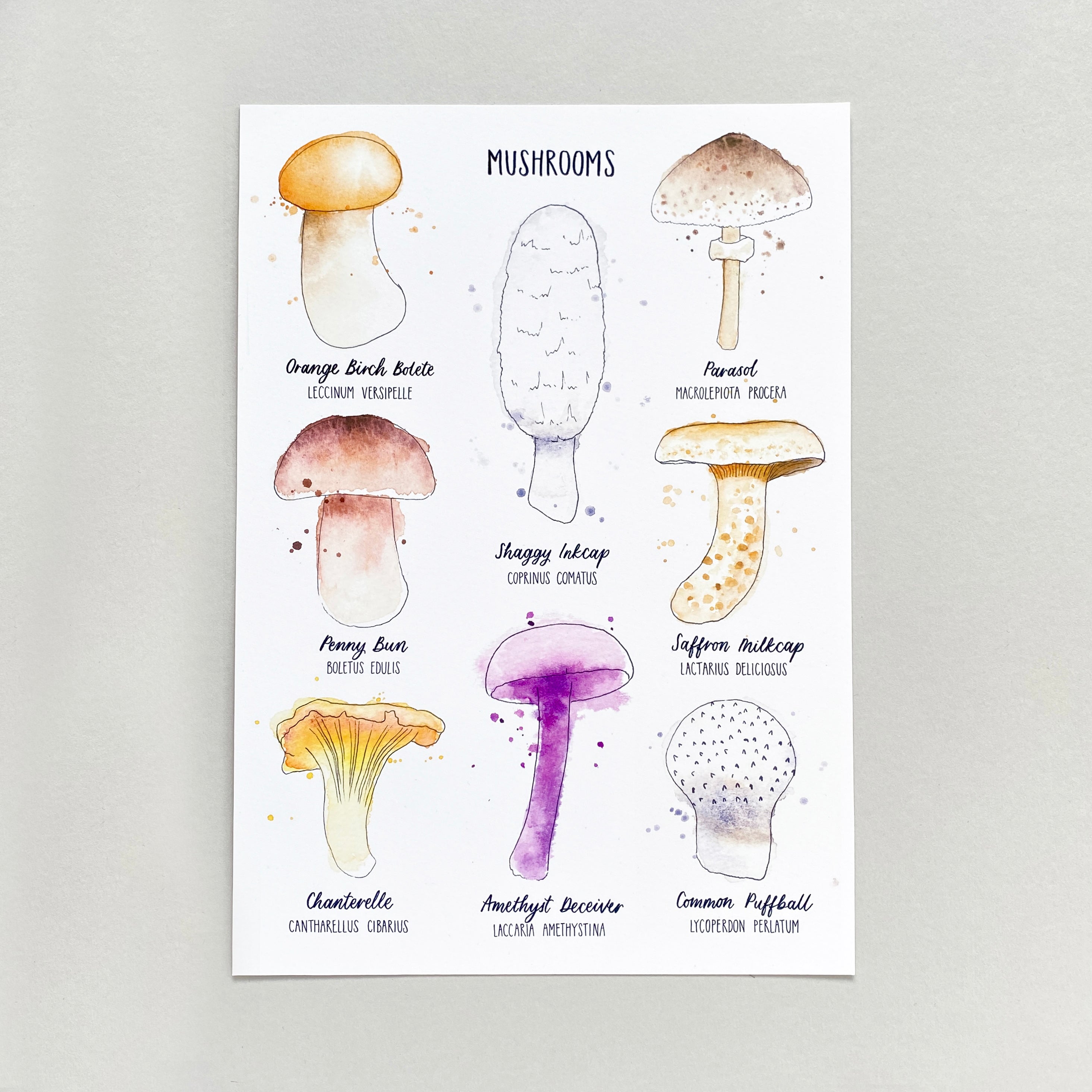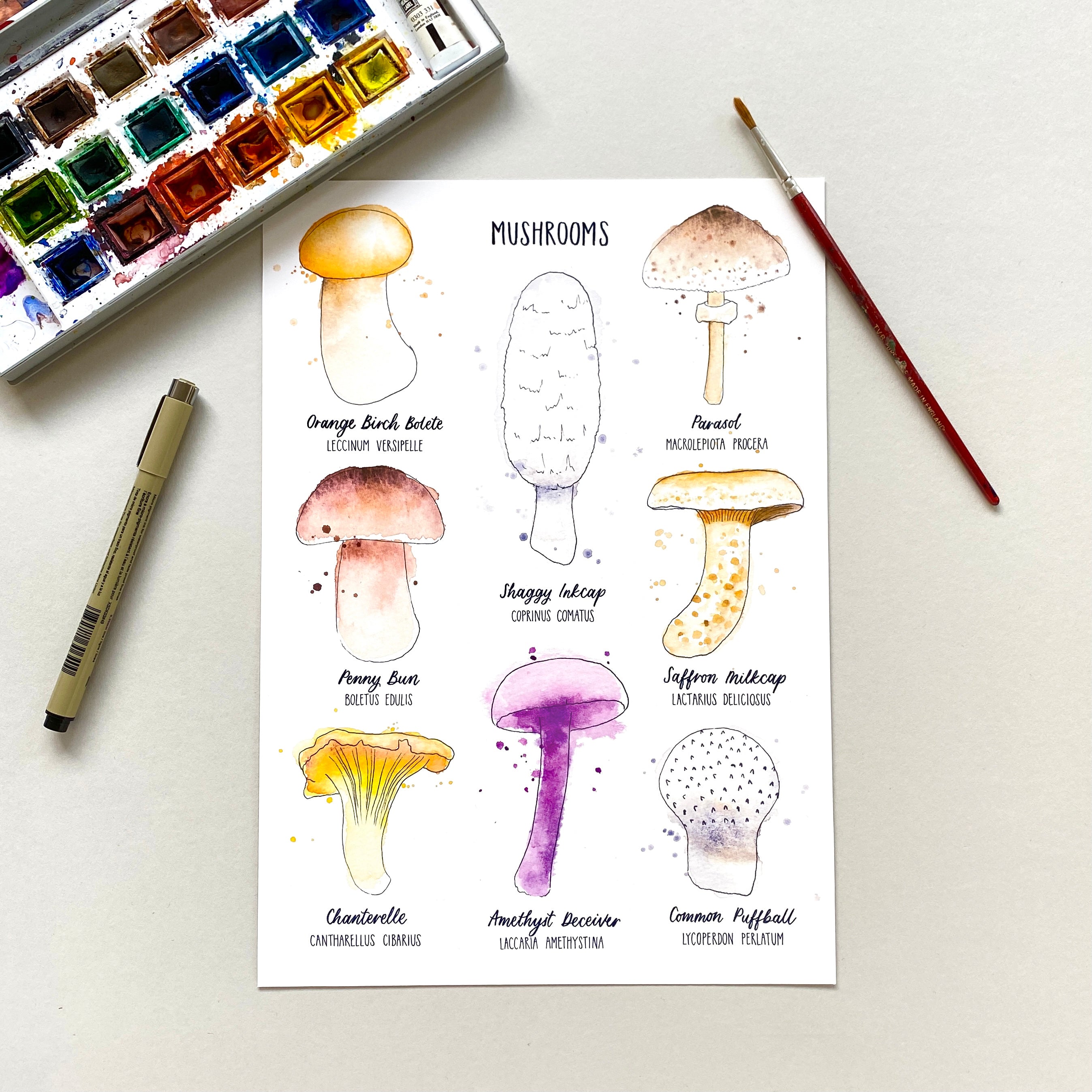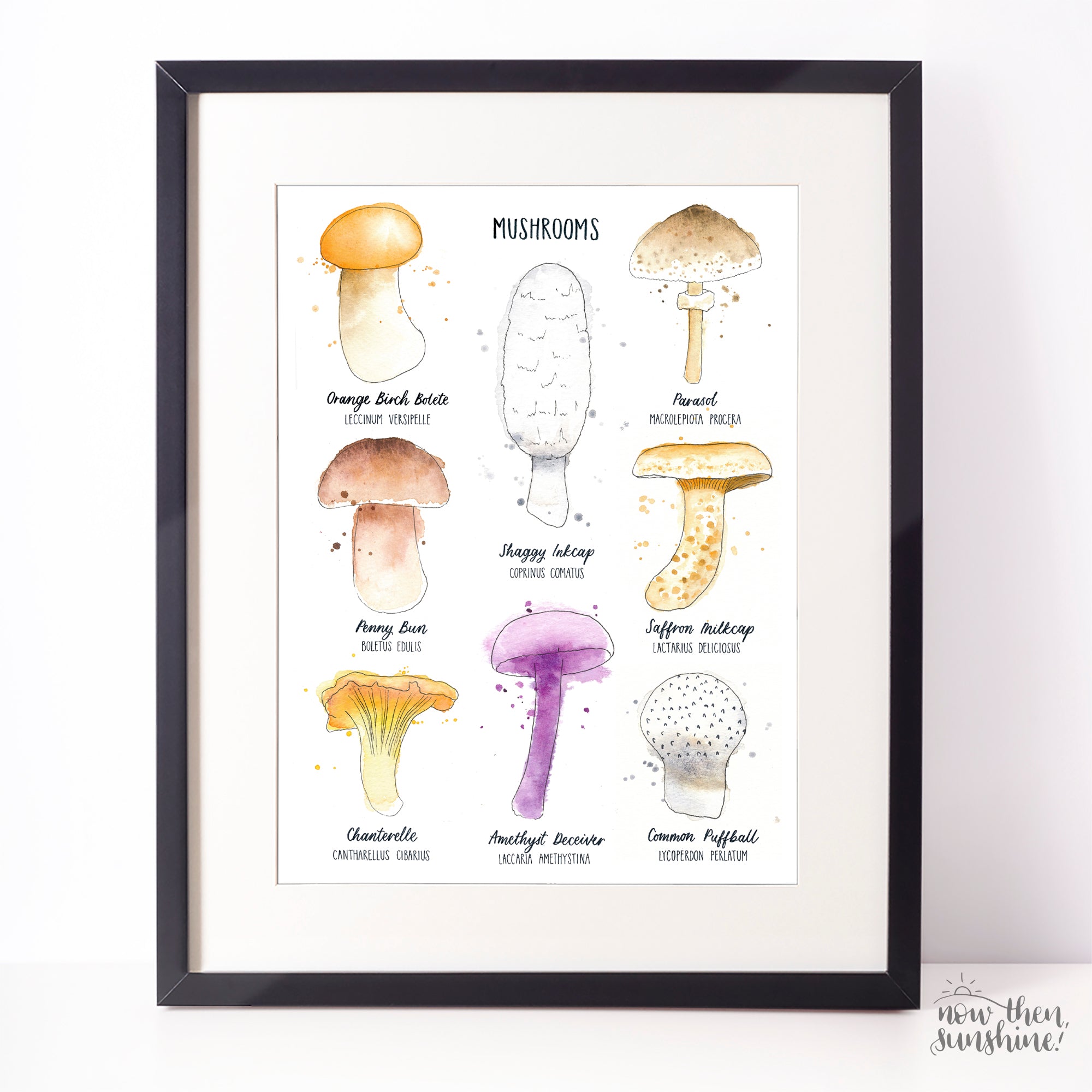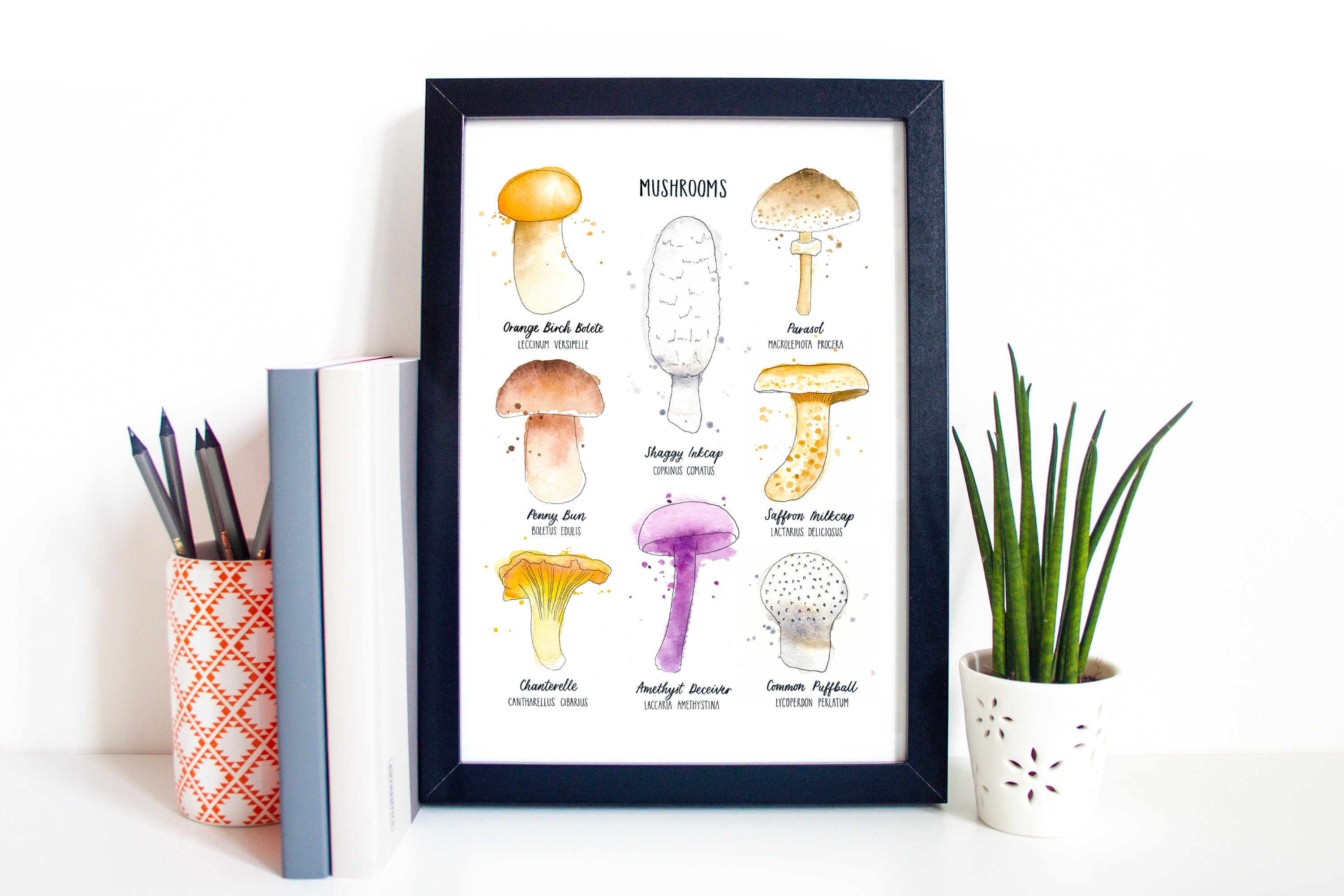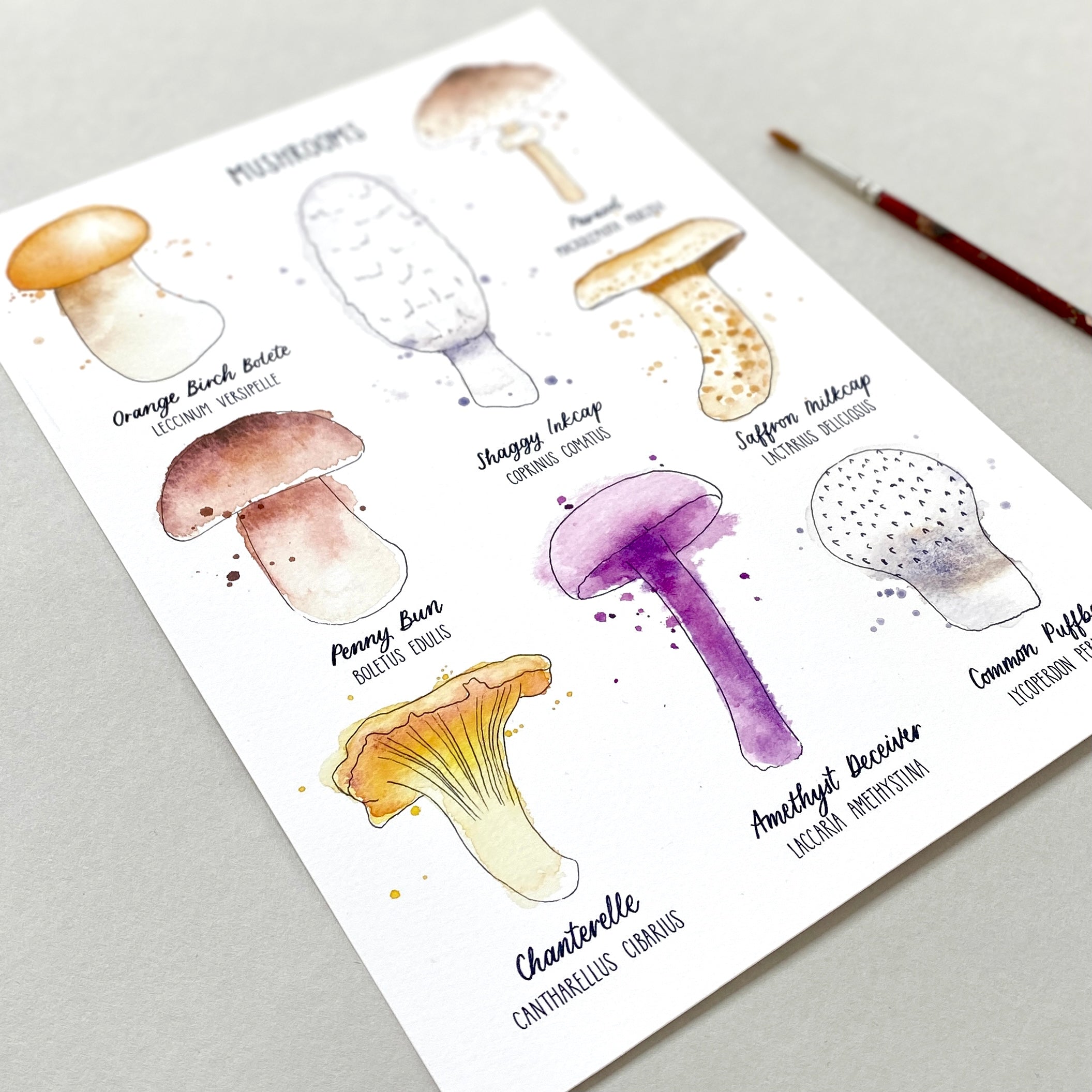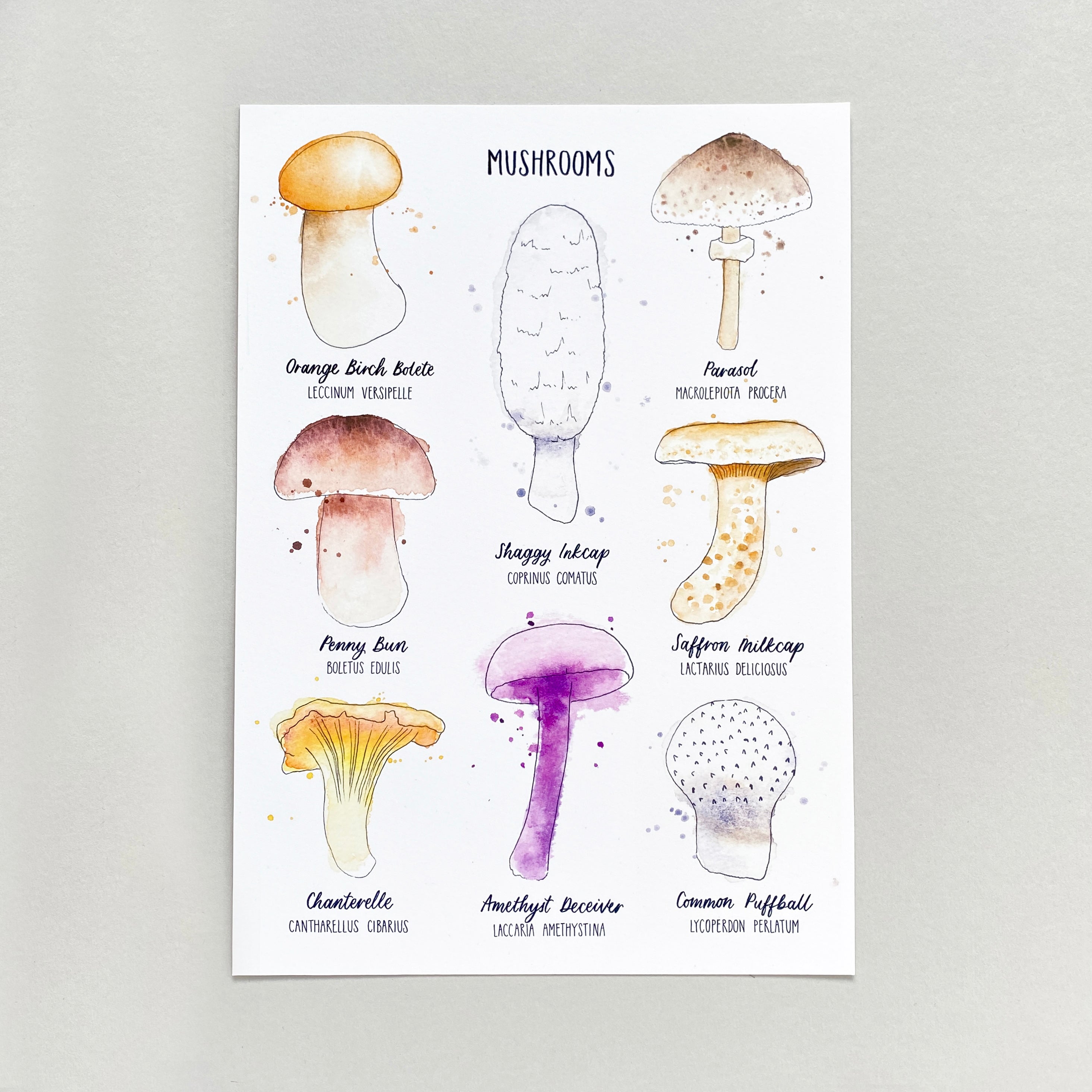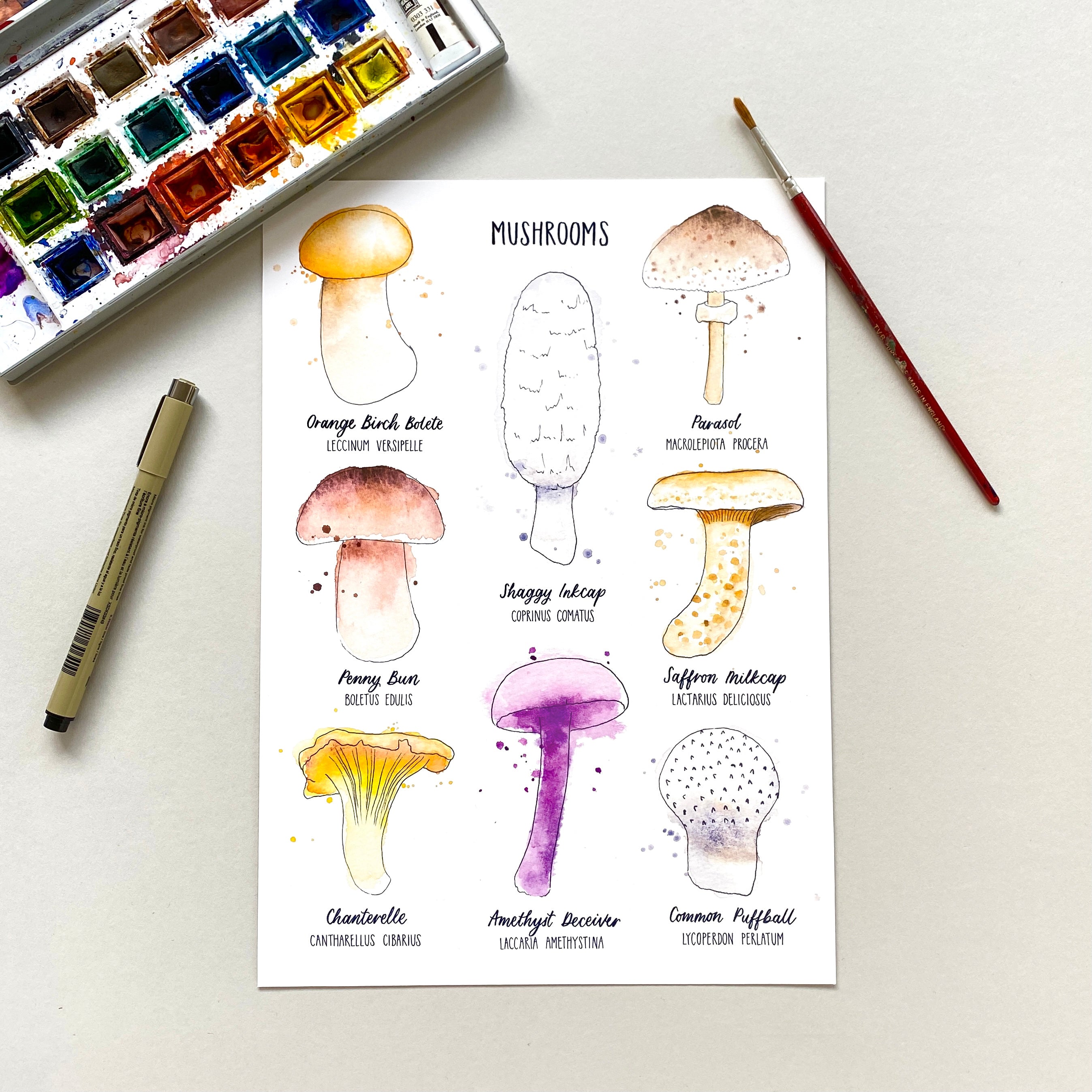 Mushrooms by Jules Birkby
Jules Birkby brings vivid life to the edible mushrooms that abound in Autumn.
Inspired and informed by September's Ink 'The Forager's Calendar', a comprehensive compendium of edible wild foodstuffs by renowned forager John Wright.
After reading John's book, Jules discovered that attractive as they are to paint, Fly Agarics are not commonly advised risotto ingredients! And having spotted many species on autumnal woodland walks, she chose instead to lovingly illustrate these more edible mycelium.
Jules is the illustrator and calligrapher behind Now The Sunshine. She delights in bringing positivity into the world through happy words, colourful designs and lovely paper-y products.

'Mushrooms' will emblazon the characteristics of these wild feasts on your mind. Next time you come across a Penny Bun or a Shaggy ink Cap, you'll be ready!
Mushrooms
29.7 x 21 cm (A4)

Printed on high-quality art paper with a beautiful matte finish.

Limited edition of 15.