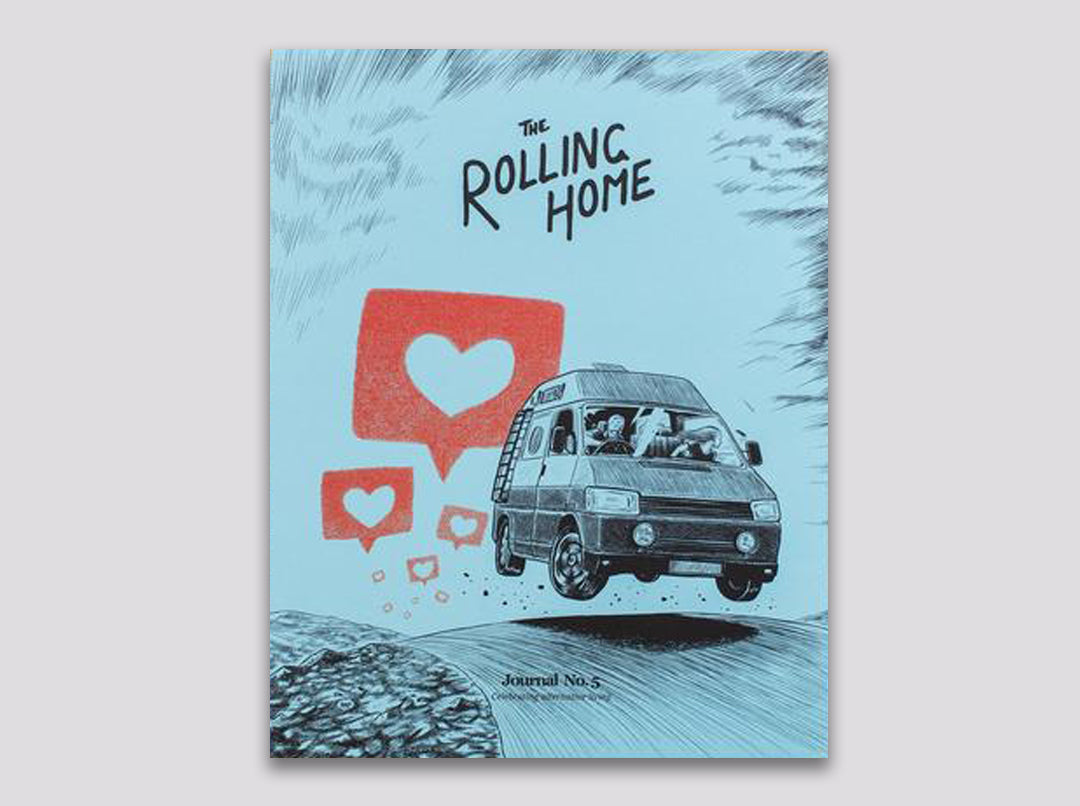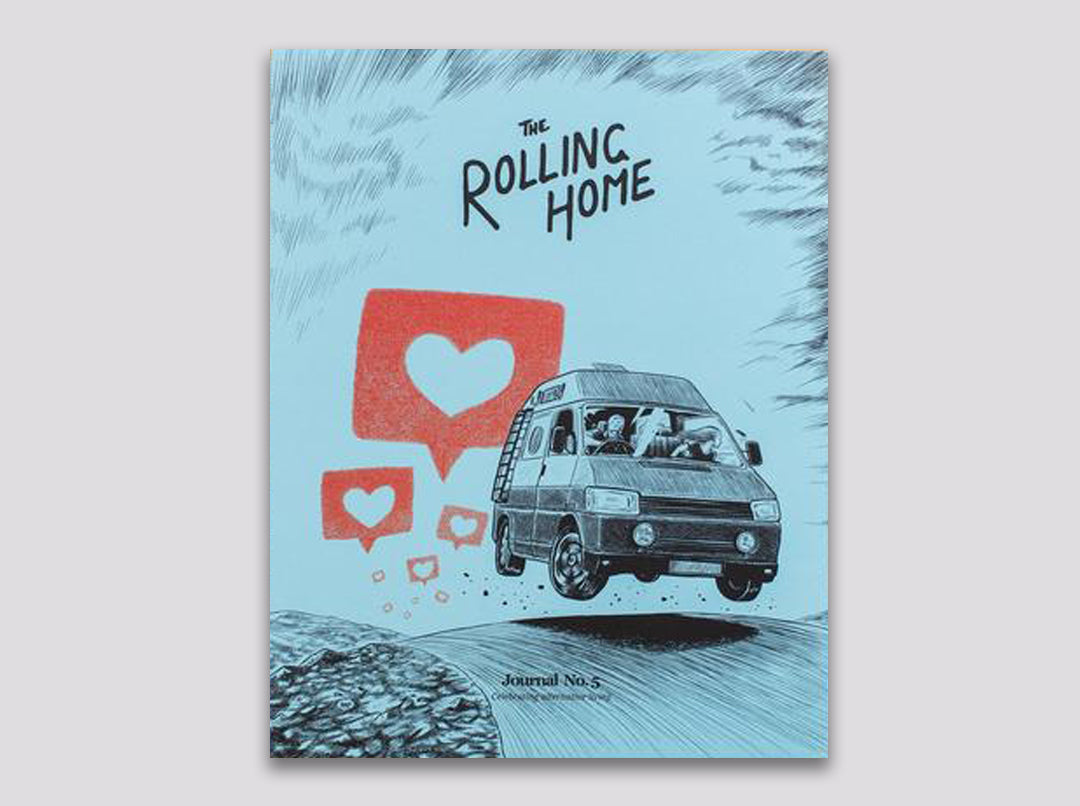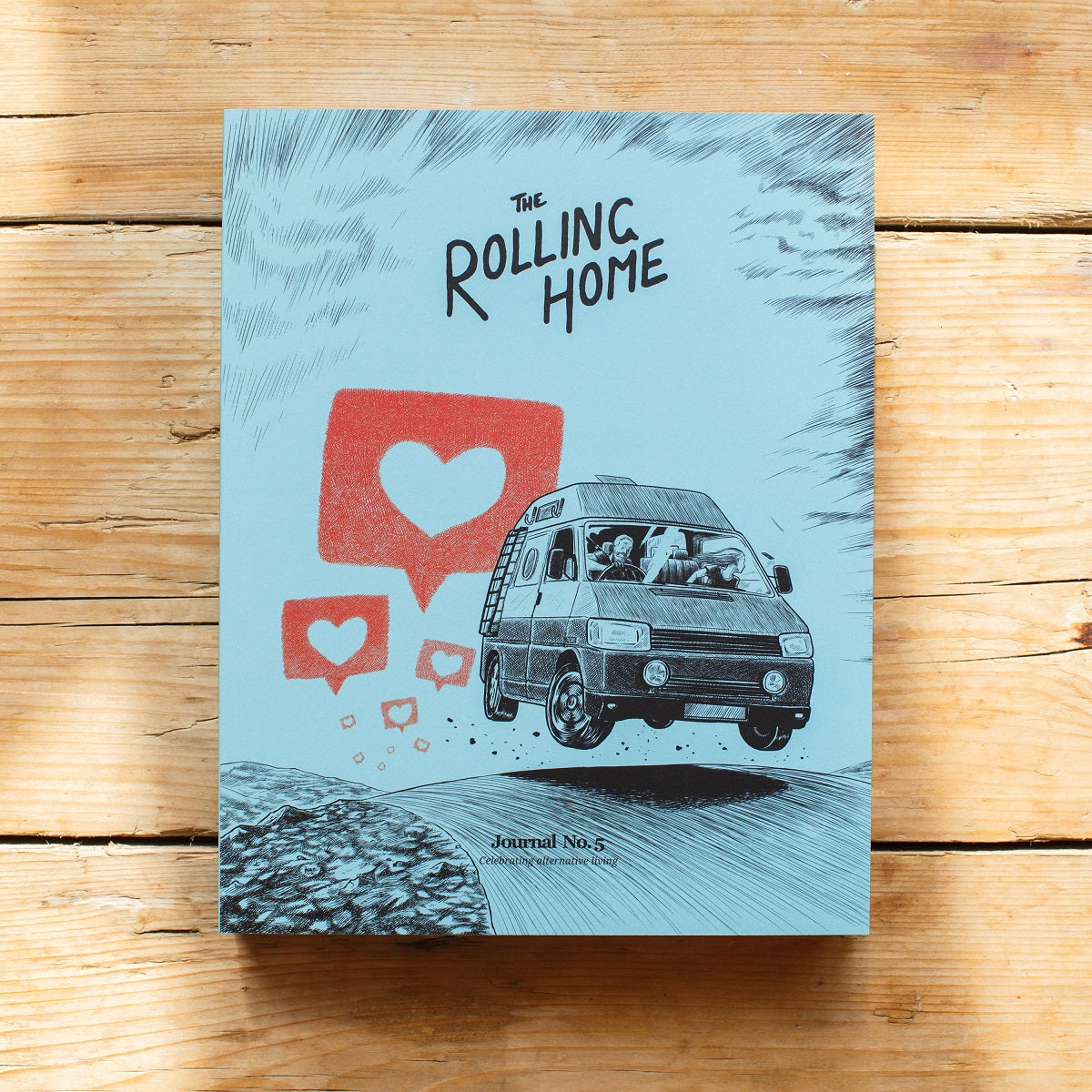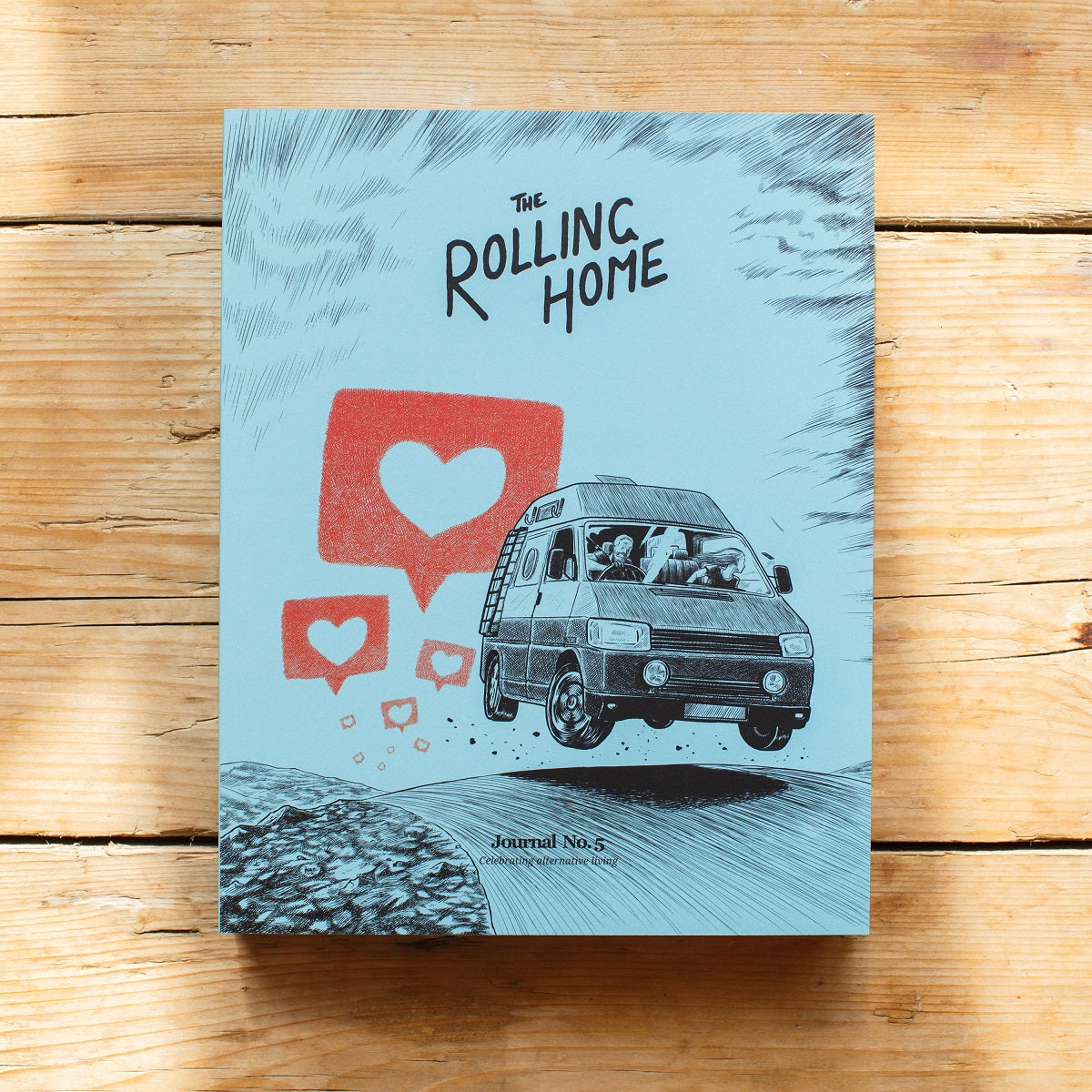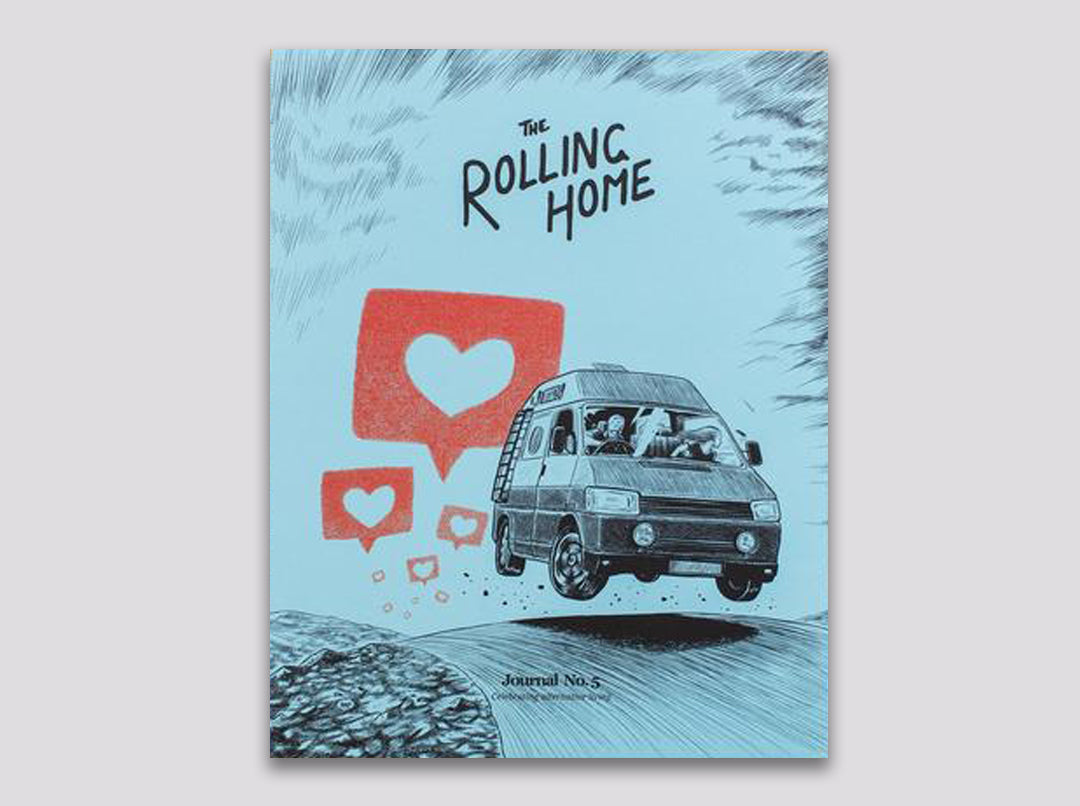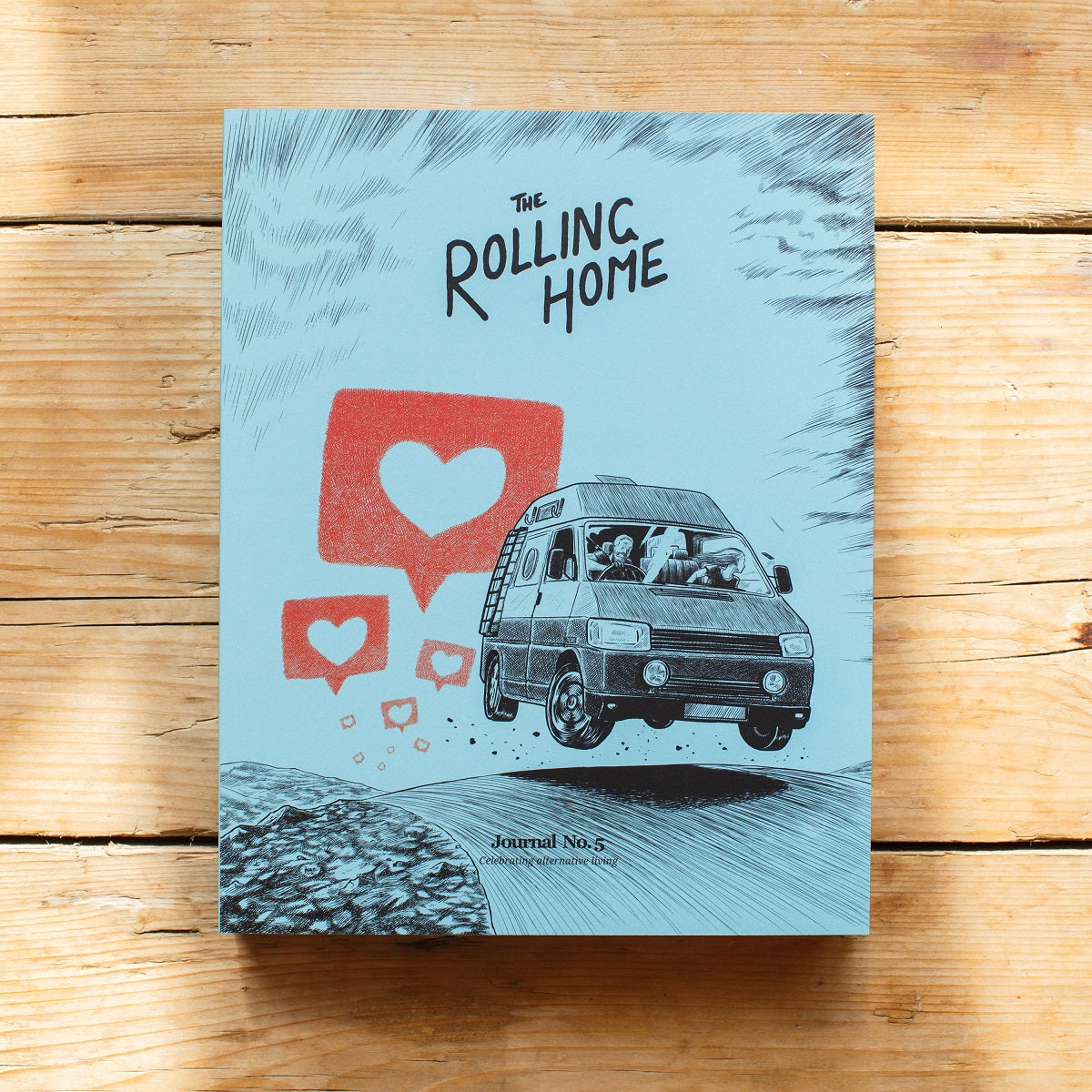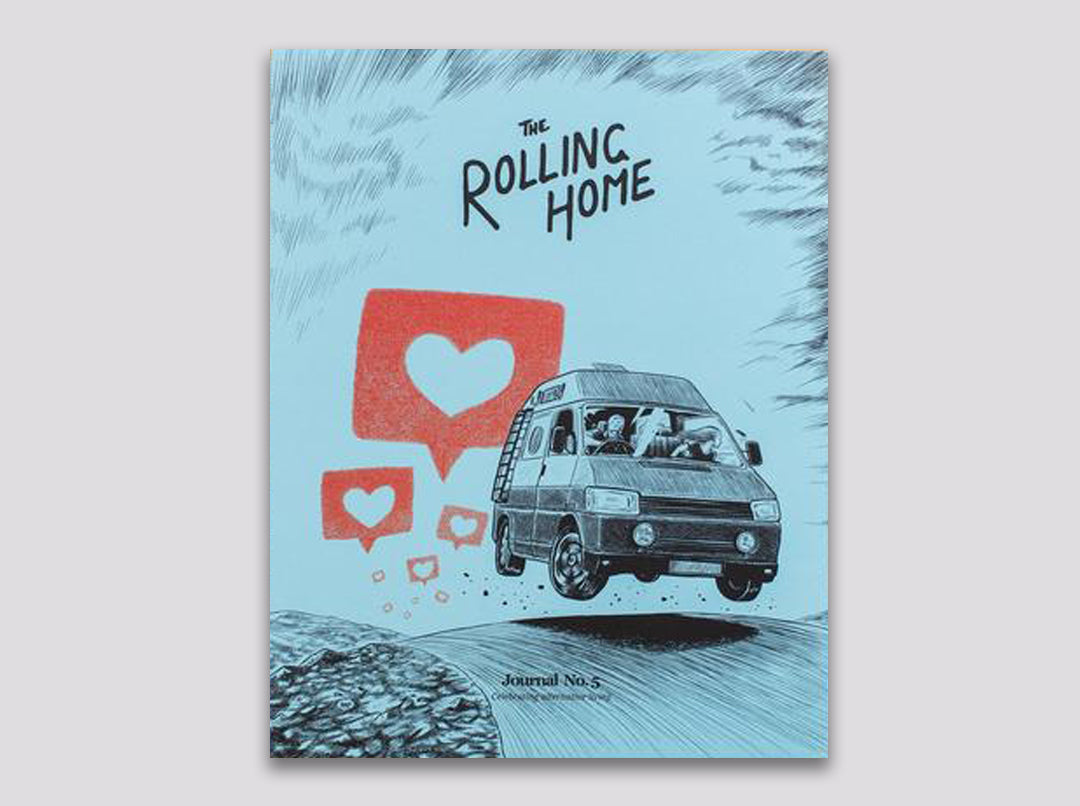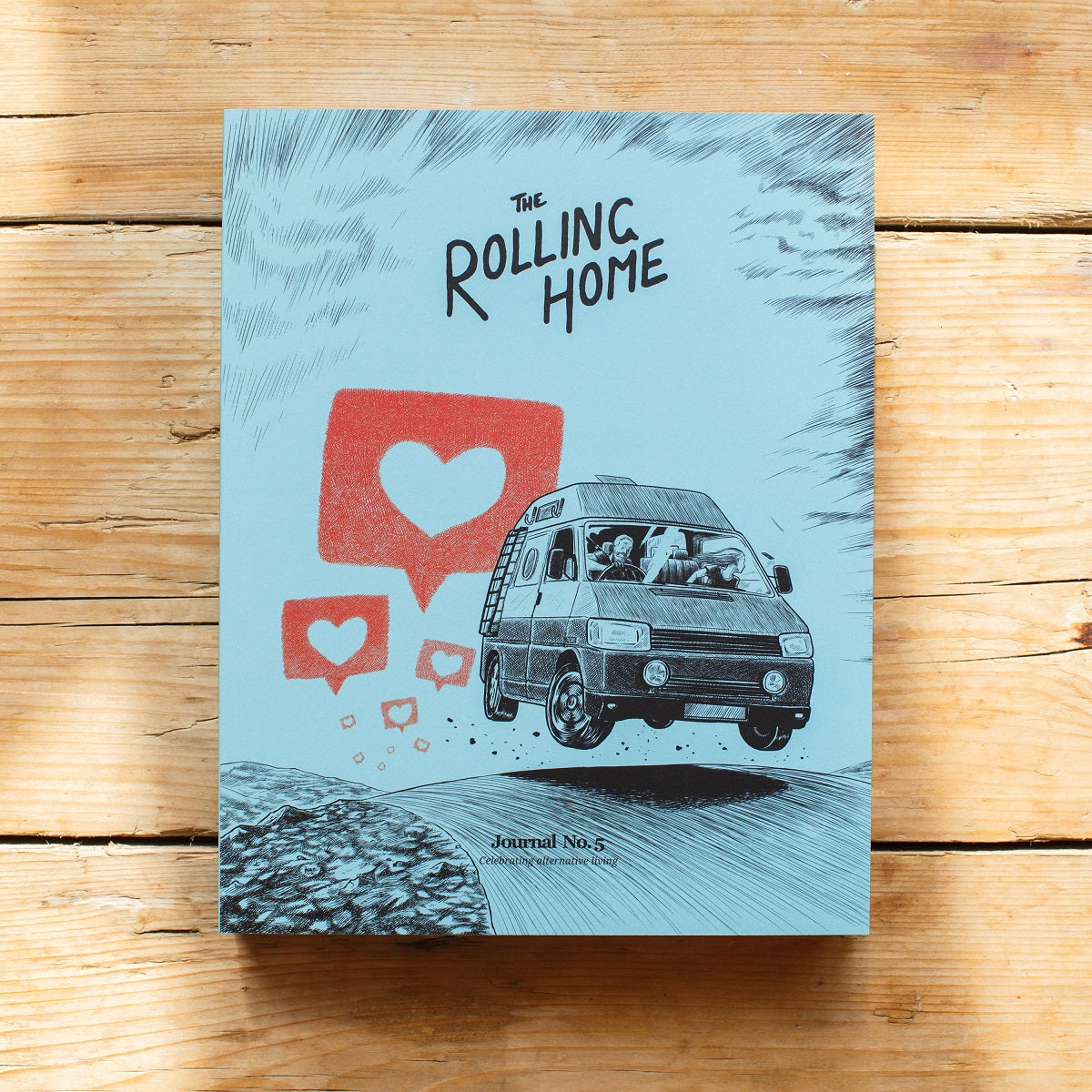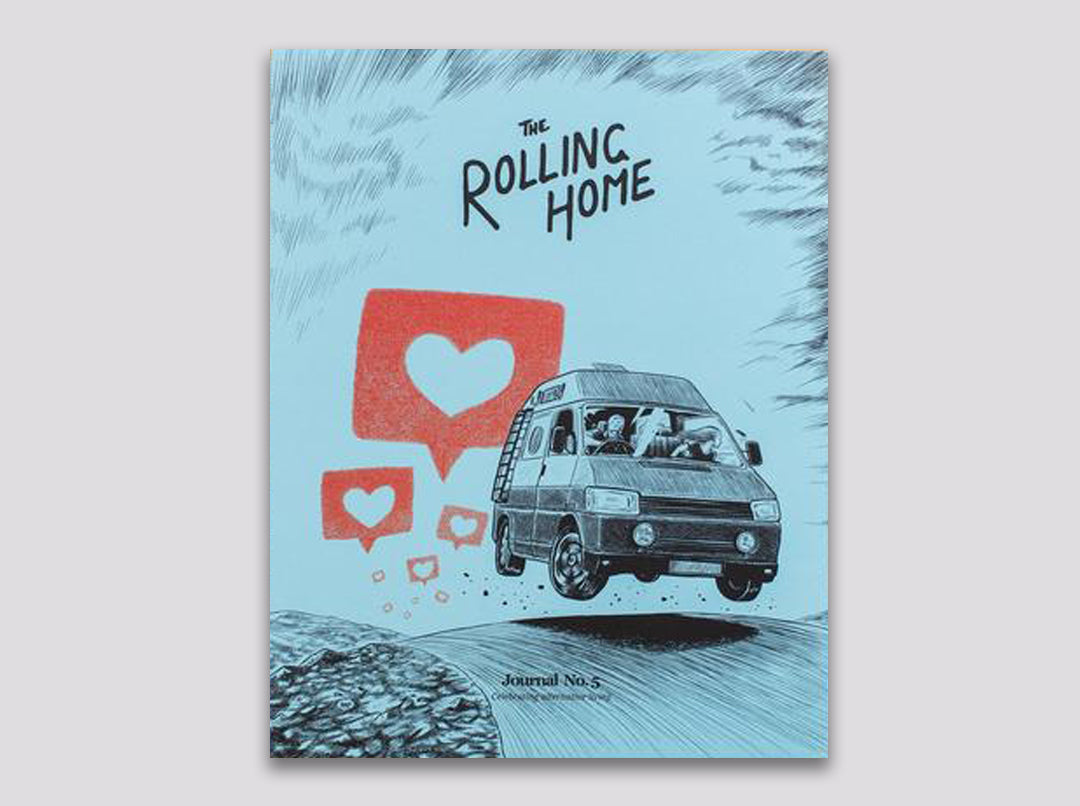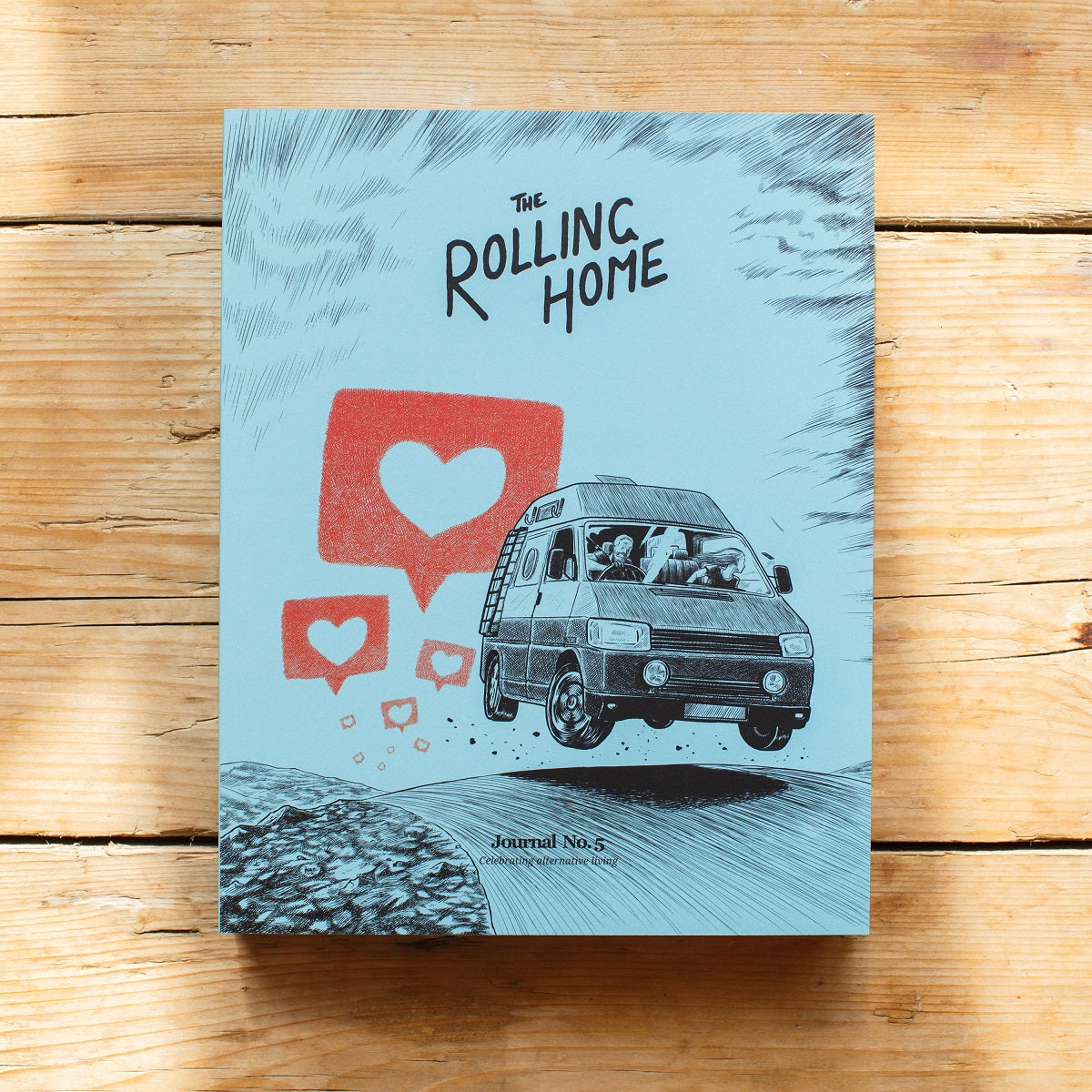 Rolling Home Journal Issue 5 - Sept 2018
A rare publication that is no longer in print, The Rolling Home is a celebration of alternative living, created by those who choose to travel & live in campervans, vehicles and unusual spaces of all shapes and sizes. 
Issue 5 features a seriously diverse list of stories, articles, interviews and features. From solo hiking the Pacific Coast Trail to travelling in a van through India.
The publishers aim to connect a community with a shared passion for living differently. Exploring social and personal change through alternative ways of living by bringing together a group of truly inspiring contributors from across the globe.
Contributors - 
Rachel Akerman - Emily Bennington - Holly Martin Bates & John Heaney - Dan Crockett - Kai Flögel - Charlie Forrest - Leon Foggitt - Laura Geyer & Adam Browne - Rebecca Hawkes - Will Head - Charlotte Janz - Katerina Kerouli - Körmi Körmet - Fran Labuschagne - Brittany Rouille Neumann & Drew Michael Neumann - Nika Osredkar & Mario Knapić - Anniek Reehoorn & Mattias Wieles - Sina Liliane Schubert & Carsten Konsen - Florian Sturm - Viktoria Schmidt - Claudia Vi - Yvonne Witte
Specification- 
164 pages. Full colour paperback offset litho printed in the UK, on FSC certified uncoated paper. Cover illustration by Berat Pekmezci